New courses for the Lindsays National XC at Falkirk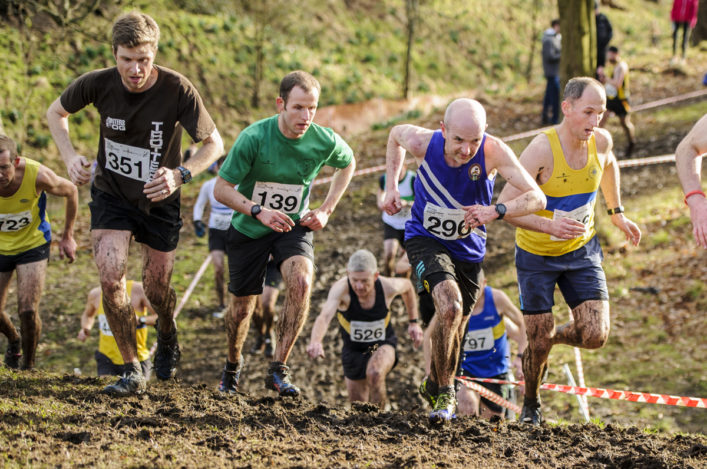 Event Section page with key info
Storm Ciara and Storm Dennis have undoubtedly made the final fortnight of preparations for the Lindsays National XC at Falkirk somewhat difficult for all concerned.
But organisers and the endurance community steadfastly refuse to be blown off course and we expect another fantastic 'family gathering' at Callendar Park on Saturday.
A record 2460 names are on start-lists and mud-bath races seem certain across all age groups through to the Seniors/Masters – and the course routes have been adjusted because of the recent appalling weather.
No fewer than 102 different Scottish clubs have at least one runner entered and that is a fantastic representation across the country from the likes of Gala and Teviotdale in the Borders to Stornoway RAC in the Western Isles and all points in between.
The timetable remains the same as initially advertised and 'The Show Must Go On' might be the best summary with scottishathletics indebted to Falkirk Community Trust, Falkirk Victoria Harriers and other volunteers as well as event sponsors Lindsays and also Vinco and the Daily Record Sport.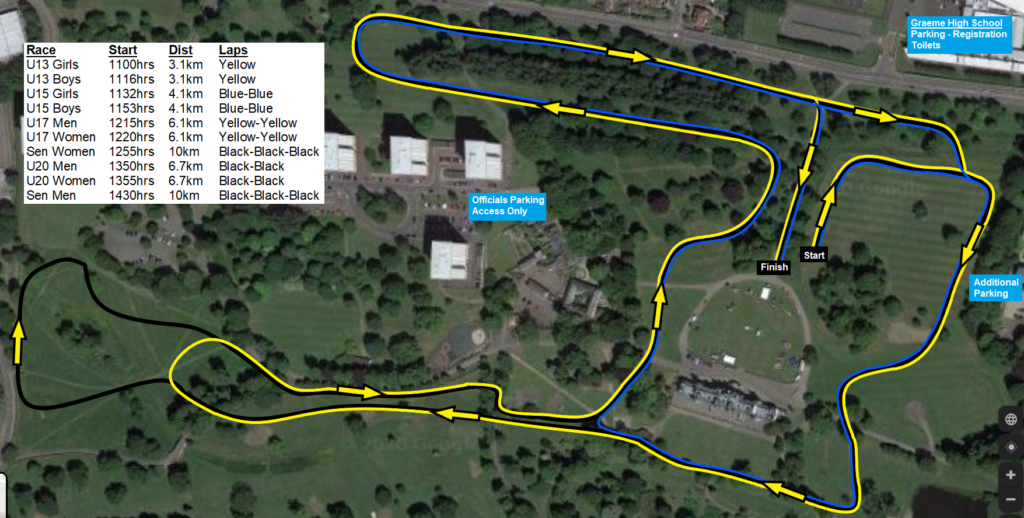 Our Seniors/Masters Women's race should be one to savour, in particular, with the 433 entry the best-ever and the team race six to count for the first time as that levels up with Men.
Video footage is now very much a regular feature and we're delighted to welcome Vinco once again and also drone operators UAS Flight-ops. (We will have a separate story on here to highlight the plans for coverage).
Course maps and details on the timetable and distance are on the Event Section. Please do read the information supplied.
Please note that the weather forecast is (again) for heavy rain in the Falkirk area on Friday and then for gusting winds on Saturday.
We'd ask all clubs bringing tents to make sure they follow guidelines from the manufacturer when putting these up and make sure are secured as firmly as possible.
'Once again we are really looking forward to the Lindsays National XC at Falkirk this weekend as one of the great days in the year for athletics in Scotland,' said Mark Munro.
'The weather recently has given us a number of real challenges in the organisation of the event but hopefully things go off to plan and we have some great cross country action.
'I must thank our clubs for a remarkable response once again in terms of the entries. The National XC has grown significantly in recent years alongside the sponsorship support we've had from Lindsays – which has helped us project it further with video coverage and so on.
Clubs have been galvanised to getting athletes out to compete and to have 100 or so clubs represented is tremendous. With the age span of the runners, I honestly don't think there can be a more inclusive national championship event in Scottish sport.
'We've seen that growth in the Senior Women's race. It is well over 400 entries now when a few years ago it was not many more than 200 and we'd love to see the trend continue.
'It is six to count this year in the Women's team race and the Road Running and Cross Country Commission believe that will spark competition a little further down the race as athletes look for vital places for their team.
'Good luck to everyone for Saturday whether you are racing, coaching, helping out or supporting. Please bring the right footwear and clothing and enjoy yourself.'
Tags: Callendar Park, Falkirk, Lindsays XC, National XC