How Tom McKean went sub 1:46 for 800m . . . 45 times in six years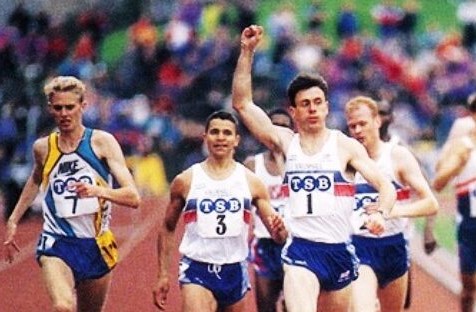 By Arnold Black
It's 30 years ago this week since one of Scotland's top track performances unfolded over two laps in London. The Men's National Record for 800m has remained elusive for pretenders ever since.
The event was the Dairy Crest Games at London's Crystal Palace on 28 July 1989.
The big name in the field was the Kenyan Paul Ereng, the 1988 Olympic Games 800m champion. Ereng set the perfect pace: 24.43 at 200, 50.14 at 400, and 76.57 at 600, before Scotland's Tom McKean (24.55, 50.48, 76.87) attacked off the final bend and hit the front some 35m from the line.
'Ereng ran such a perfect pace,' said a surprised McKean afterwards.
'But I won on strength in the home straight, rather than speed.'
Tom McKean – The Bellshill Bullet
It was Ereng's first defeat in 19 races since his Seoul Olympic success. It was the fastest time in McKean's career – 1:43.88 to Ereng's 1:44.25 – and remains the Scottish national record some 30 years later.
Six days earlier, Tom McKean had an easier victory, winning the Scottish title at Crownpoint Stadium in Glasgow by over four seconds, blasting away right from the start to go through 200 in 24.78 and 400 in 49.91.
As with his national record, 30 years later and Tom's Scottish title win remains as the Scottish Native Record.
These times were no one-offs either. Between 1986 and 1992, Tom bettered 1:45.00 on 18 occasions and ran under 1:46.00 on a further 27 occasions, an astonishing total of 45 sub-1:46 times.
*Read a full analysis of Tom McKean's career on the History section of this website. It's the latest contribution from our scottishathletics Historian, Arnold Black, in 'Arnold's Archive' series.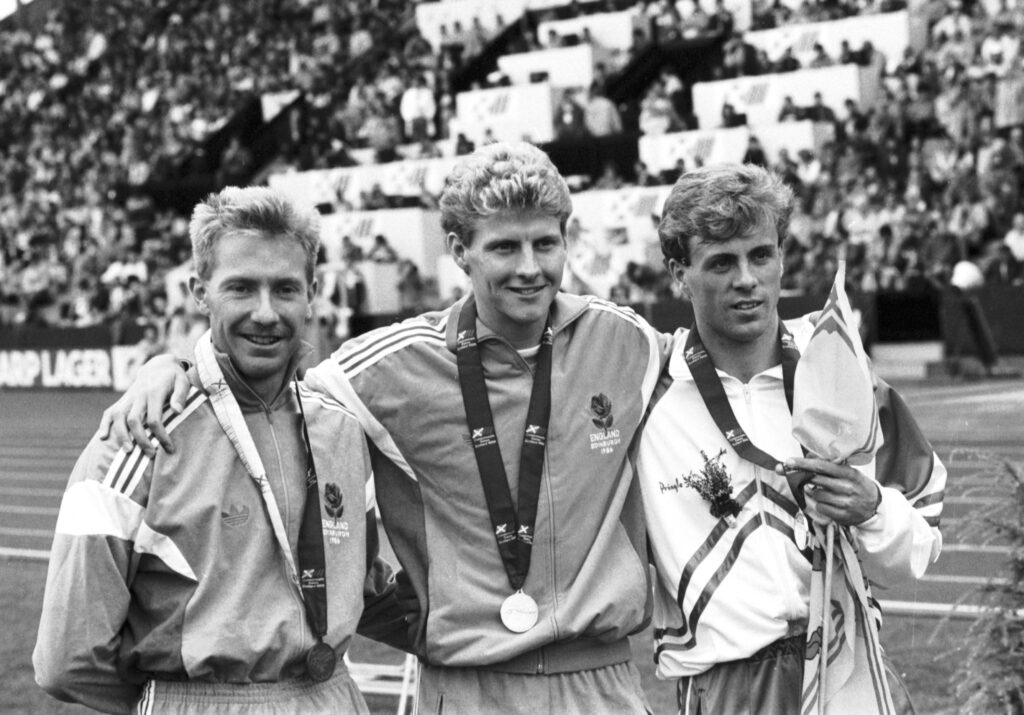 Bronze medallist Tom joins winner Steve Cram and silver medallist Peter Elliott on the 1986 Commonwealth Games podium after the Men's 800m at Meadowbank (photo courtesy of the Scotsman)
Tags: Arnold Black, Bellshill, Tom McKean, Tommy Boyle