Ross Paterson in the spotlight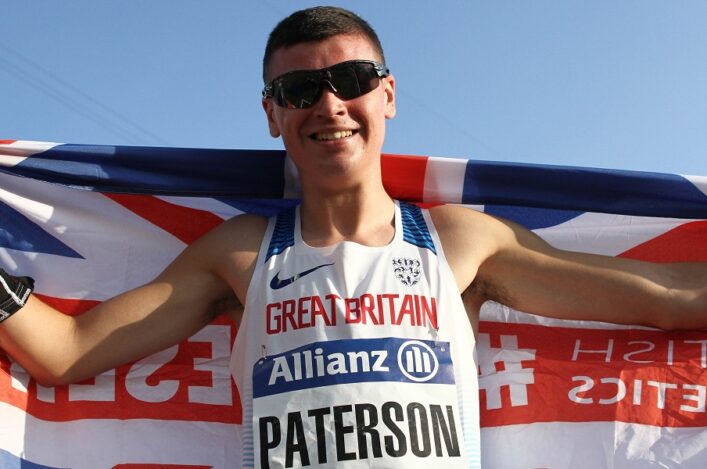 Making his debut on the world stage is very much the 2019 target for Scottish Para athlete and T38 400m specialist Ross Paterson.
The Red Star AC runner, who is coached by John Kinder, made his British debut in the WPA European Champs last summer in Berlin.
Ross duly took silver in the men's T38 400m before returning to the track a few days later and finishing fourth in the 200m.
Stepping out onto the track in a British vest for the first time is a moment that the 20-year-old will not forget in a hurry and is keen to make sure he can be back in a British vest at the WPA Championships in Dubai in November.
'When I walked out onto the track in Berlin with my British vest on, it was the best feeling ever and it gave me goosebumps,' said Ross, speaking to the British Athletics website.
'It was nerve-wracking at first because it was my first time on the line representing my country, but then I just thought 'let's just treat this like another race' and I had all my focus on what I was going to do.
'I was just there in the moment and I knew that I had my team behind me and I knew I had to go out and run as hard as I could.
'That feeling when I crossed the line and seeing that I had a silver medal was like 'wow'. It really didn't hit me at first until I was walking away, and that's when I realised just what I had done.'
Read the full interview on the British Athletics website
Tags: Para athletics, Red Star AC, Ross Paterson