Kilbarchan welcome back Derek; Adam podcast; GAA job; Andy third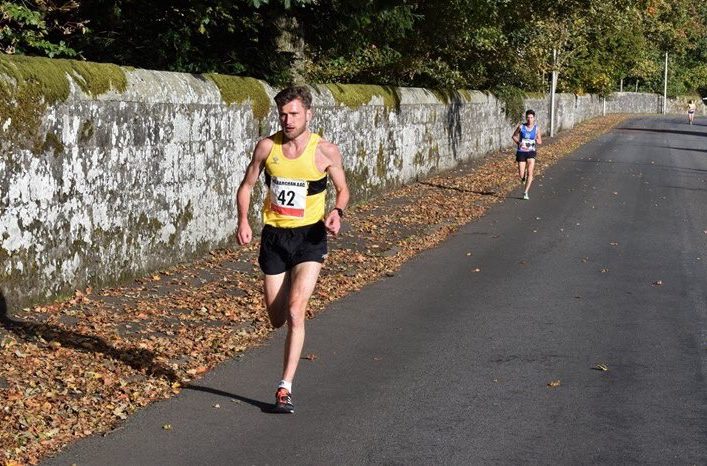 Derek Hawkins racing in Houston on Saturday – photo via Twitter
Provisional Results are online on the club website
Kilbarchan AAC staged their George Cumming Road Relays at the weekend with the annual event in Houston always a great marker just ahead of the cross country.
And it was good to see Derek Hawkins in action once again after a long spell of rehabilitation following injury – with the 2016 Olympian having made a parkrun return a few weeks earlier.
Host club Kilbarchan duly won the Senior Men's race with Derek on the final leg while their women made it a double, with Elspeth Curran coming up with the fastest leg of the day.
Inverness 10K winner and Stirling 10K bronze medallist Euan Gillham – also of Kilbarchan – was the fastest in the men's field, with his sights now set firmly on the cross country season.
*Alastair Hay of Central AC and Rebecca Burns of Edinburgh AC took the top places at the Linlithgow 10K on Sunday. Results are online
+++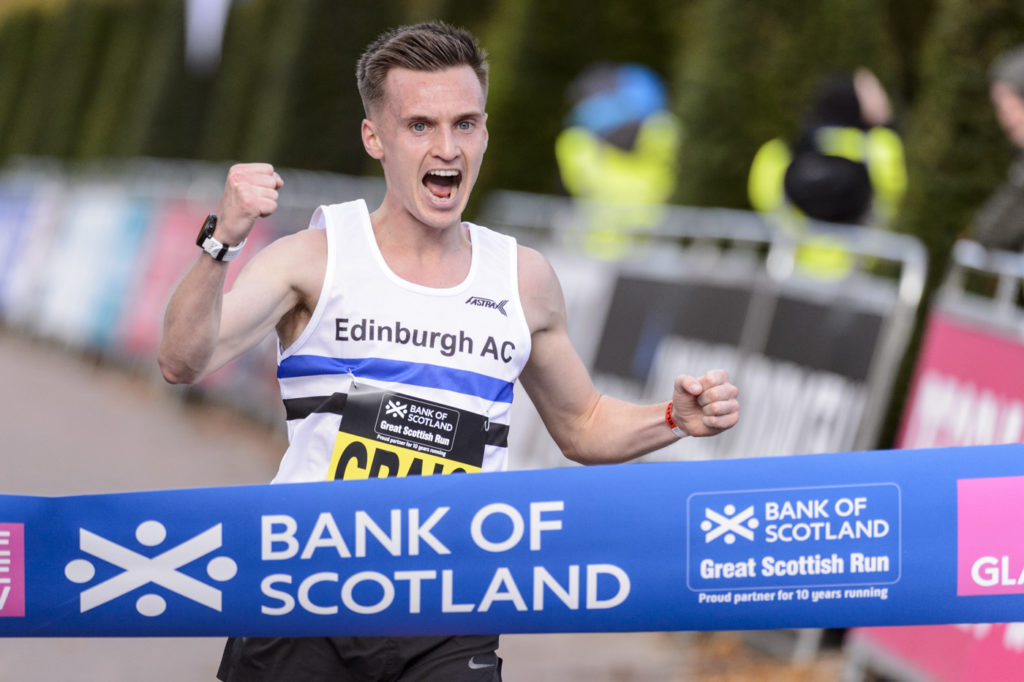 Photo by Bobby Gavin
Adam Craig clocked 29.43 to win the Great Scottish Run 10K last weekend as he made an impressive Glasgow 'bow' after returning to Scotland following three years studying in the United States.
And now, thanks to our friends at RockSport Radio, you can listen to a podcast interview with Adam as he looks back at the race, why he got into athletics and his hopes for the future.
Presenter Liz Clark spoke to the Borders-raised runner who is now living and working in Glasgow.
+++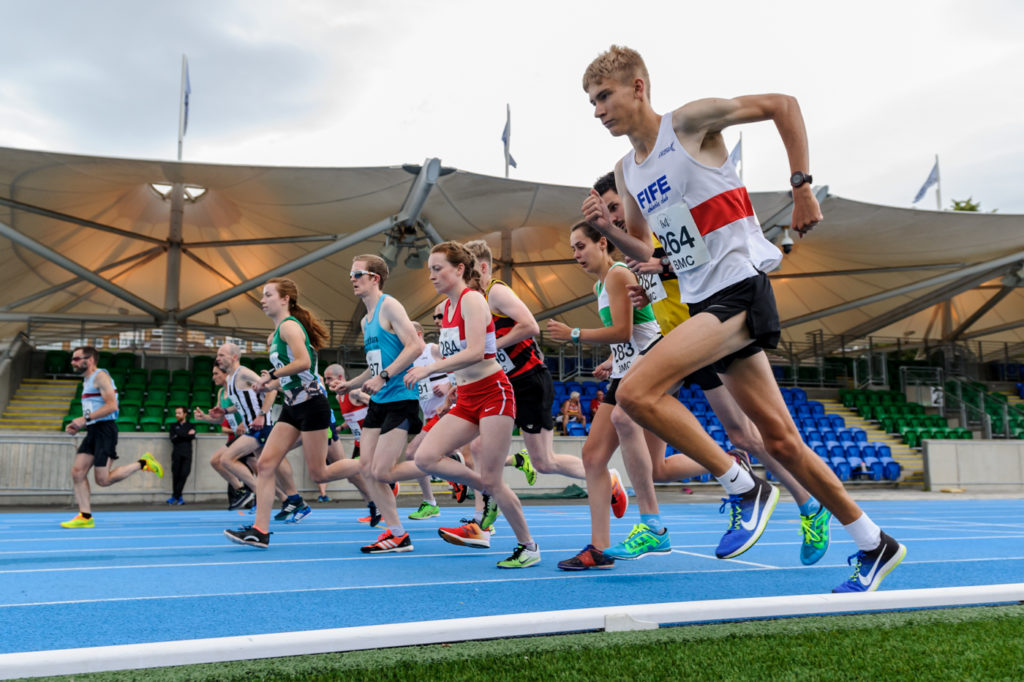 Action from a GAA Miler meeting at Scotstoun in Glasgow (photo by Bobby Gavin)
WANT TO WORK IN ATHLETICS?
There is a part-time vacancy currently with the Glasgow Athletics Association.
The role is for a coordinator to help both in administration and promotion of the GAA activities including Miler Meets, Sprint Galas, endurance group training sessions and so on.
It's open to anyone but may well suit an athlete who is able to commit up to 15 hours per week to the job.
+++
Andy Douglas completed his hill running season over the weekend with a third place overall in the WMRA World Cup series.
The Scot finished sixth in the final race in Slovenia and that moved him into third in the final table with Andy now planning a short break ahead of the cross country season.
Fraser Clyne's report last week revealed Andy's plans to turn full-time for the next 12 months.
Tags: Adam Craig, Andy Douglas, Derek Hawkins, Glasgow Athletics Association, hill running, Kilbarchan AAC