'I'm ready to run full-time' – Andy Douglas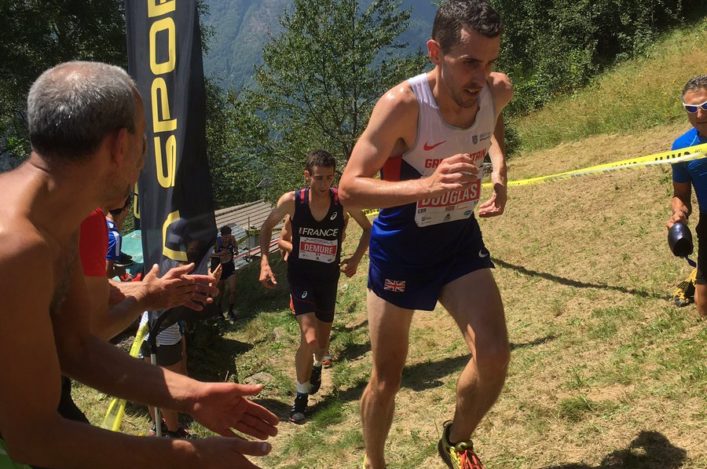 By Fraser Clyne
GB and Scotland international Andy Douglas has started life as a full-time sportsman as he prepares to commit more time to athletics over the next 12 months.
The Inverclyde AC/North Highland Harriers runner, who hails from Caithness but is based in Edinburgh, has established himself as one of the world's top mountain racers over the past five years.
He has finished in the top 10 at the world championships on two occasions but had an unfortunate experience in this year's event earlier in the month in Andorra where he was airlifted to hospital after collapsing at the end of the race. He finished in 25th position but happily has made a quick recovery.
Douglas, who won the World Cup series in 2015 and was runner-up in 2016, has now decided to take a year off work to focus completely on his athletics career in a bid to maximise his potential.
'I work for an asset management company and they are allowing me to take a 12 months sabbatical,' said Andy, who is coached by Sophie Dunnett.
'At the end of that I will either return to my old job or I'll be offered a similar position. It's good to know that I have that security.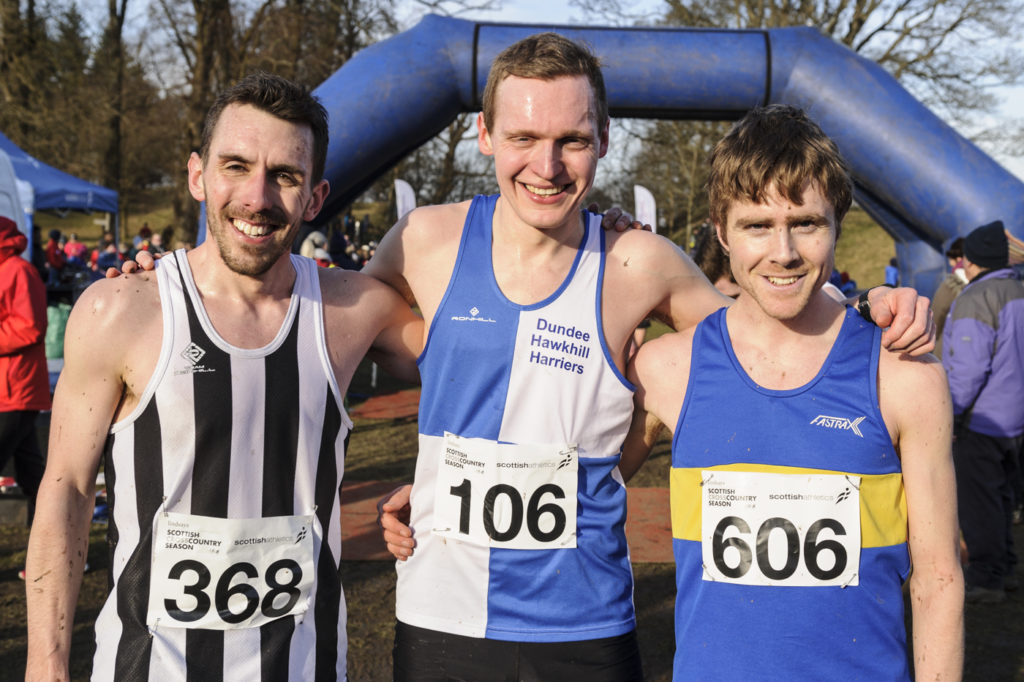 Andy Douglas (left) was bronze medallist at the Lindsays National XC at Falkirk back in February (photo by Bobby Gavin)
'It's going to be exciting as I'll be able to devote myself to full-time training. My major targets will remain on the mountain racing scene as I reckon that's where I have the best chance of getting a major medal.
'The World Championships in  2019 will be later in the year, in November, as they are being held in Argentina so that will be one to look at.
'I also want to have a good cross country season this winter then try to get my road racing times down by quite a bit.
'I don't yet have a marathon at a target as I would like to get under 65 minutes for a half marathon before I look at doing the full distance again.
'I'd also like to look at getting away to do some overseas training and I'm considering perhaps a trip to South Africa in January or February.
'I'd also like to go back to Colorado as I enjoyed my time training there earlier this year, but it will all depend on how the racing calendar works out.'
*Andy secured another top 10 finish in the WMRA World Cup series at the weekend. The Scot raced at Hochfeln, Bavaria, and finished in ninth place. There's one remaining race to come in the series.
Tags: Andy Douglas, GHill running, Inverclyde AC