Scotland teams for Celtic Games at Grangemouth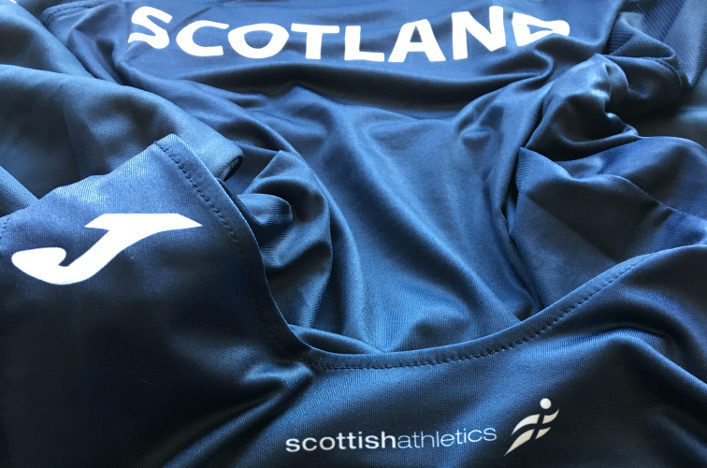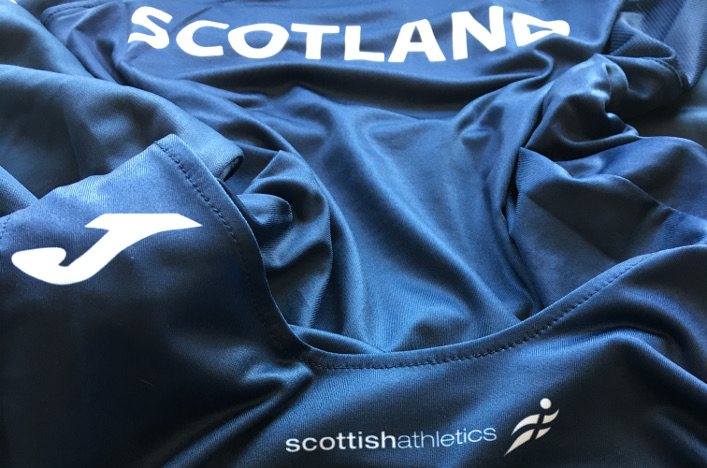 Young Scots impress at Welsh U20 International
Scottishathletics will host the annual Celtic Games International for young athletes in track and field at Grangemouth.
And we are delighted to now announce our selections for the U18 and U16 events which will take place on Saturday 4 August.
The opposition features teams from Wales and Ireland and we're pleased to confirm that there will be two Scotland teams in action – the Celtics team and a Scottish Schools (SSAA) Futures team. This is in keeping with the recent format of the event.
It means more young Scots have the chance to experience track and field action in an international context and for many this will be their first taste of this kind of event.
Congratulations from all at scottishathletics to all these young athletes and their families and coaches as well as the clubs around the country who have been involved in their development over the years.
It is a great moment for the athletes, but also for volunteer coaches and for clubs, too, and we hope that those selected can progress to U20 and Senior ranks in due course and be role models for others in their training groups and at their clubs.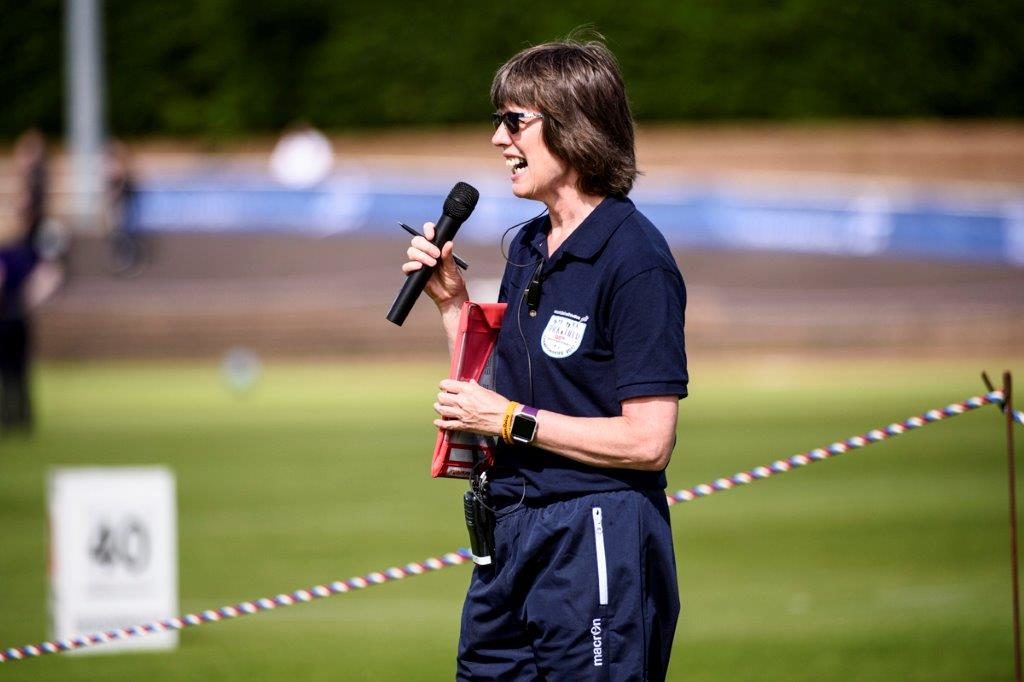 scottishathletics President Leslie Roy (pictured above) leads the delegation for the 2018 Celtic Games, with Julie Mollison as Team Manager and Mark Pollard as Head Coach.
The rest of the Celtics staff are as follows:
Endurance: Steve Doig/Linda Smith;  Jumps: David Watson/Linda Nicholson; Throws: Alison Grey/Susan McKelvie; Sprints, Hurdles and Relays: Allan Scott and Stephen Wallace
The Scottish Schools Futures team will be managed and coached by the SSAA, with thanks to them from scottishathletics.
Scottish Schools Futures Team staff:
Team Managers: Pete Russell and Margaret McInally
Head Coach: Chris Baillie
Coaches: Janice Hendrie, Rachael Bushfield
SCOTLAND TEAMS for the 2018 CELTIC GAMES at GRANGEMOUTH
U18 Men
U18 Women
Celtic Selection
Events
Futures Selection
 
Celtic Selection
Events
Futures Selection
Robbie Farquhar
100m
Cameron Marshall
Jade Hutchison
100m
Sarah Duff
Craig Strachan
200m
Struan Linton
Jade Hutchison
200m
Alyson Bell
Max Leslie
400m
Scott Hannaway
Katie Reville
400m
Iona McDonald
Seumas MacKay
800m
Ross Whitelaw
Sarah Calvert
800m
Charlotte Clare
Joe Ewing
1500m
Jamie Burns
Alice Goodall
1500m
Daisy Cumming
Christian Graham
3000m
Jack Patton
Eloise Walker
3000m
Anna Hedley
Robbie Farquhar
Sprint Hurdles (110m)
Ethan Robinson
Tia Henry
Sprint Hurdles (100m)
Ellie Stone
Michael Dunn
400m Hurdles
Cameron Keelan
Emma Mailer
400m Hurdles
Dion Ingram
Cameron Wright
2000m s'chase
Magnus Tait
Sarah Tait
1500m s'chase
Georgia Ledingham
Stephen MacKenzie
Long Jump
Stuart Bain
Ellie O'Hara
Long Jump
Anna Cameron
Miraji Ahmed
Triple Jump
Berachiah Ajala
Ellie O'Hara
Triple Jump
Imogen Lewis
Ryan Woods
High Jump
Angus Davren
Carmen Neat
High Jump
Michelle Blaikie
Scott Brindley
Pole Vault
Reuben Nairne
Sara Barbour
Pole Vault
Cara McCauley
Josh Tyler
Shot Putt
Finbar Dunne
Teddy Tchoudja
Shot Putt
Hayley Berry
Andrew Bowsher
Discus
Finbar Dunne
Alice Baxendale
Discus
Hayley Berry
Daniel Brown
Javelin
Cameron MacIntosh
Keira Waddell
Javelin
Leigh Nicolson
Matt MacFarlane
Hammer
Danny Gracie
Kirsty Costello
Hammer
Shannon Waldron
Robbie Farquhar
4x100m Relay Pool
Cameron Marshall
Jade Hutchison,
4x100m Relay Pool
Sarah Duff
Craig Strachan
Struan Linton
Jane Davidson
Alyson Bell
Jamie Stevenson
Cole Milne,
Joda Kokovworha
Anna Cameron
Jamie Reid
Fraser Steele
Robyn Taylor
Emma Pedrana
Max Leslie
4×400 Relay Pool

 

Scott Hannaway
Katie Reville
4x400m Relay Pool
Iona McDonald
Seumas MacKay
Ross Whitelaw
Elizabeth Thompson
Charlotte Clare
Billy Doyle
Cameron Keelan
Georgia Morrison
Ellie Stone
Aidan Brady
Gary McPake,
Emily Miller
Dion Ingram
Josh Spence
U16 Boys
 
 
Celtic Selection
 
Futures Selection
Sean Stewart
200m
Alexander Poustie-Williamson
Ben Sandilands
1500m
Ross O'Brien
Daniel Ferguson
Sprint Hurdles (100m)
Adam Hoole
Murray Fotheringham
High Jump
Kyle McAuley
Craig Moncur
Discus
Victor Jude-Eze
U16 Girls
 
 
Celtic Selection
Events
Futures Selection
Katie Dinwoodie
100m
Tamsin Fowlie
Isla Calvert
800m
Sarah Coutts
Coirilidh Cook
Sprint Hurdles (80m)
Emily Corrigan
Isla Steel
Long Jump
Abbey Orr
Vivian Duruh
Shot Putt
Alix Fairley
Hannah Kingham
Javelin
Dawn Russell
Celtic Team
 
Futures Team
From: Stewart, Ferguson, Fotheringham, Dinwoodie, Cook & Steel
U16 Mixed Relay Pools
From: Poustie-Williamson, Hoole, McAuley, Fowlie, Corrigan & Orr

Tags: Celtic Games 2018, Grangemouth, Julie Mollison, Leslie Roy, Mark Pollard