Young Scots impress at Welsh U20 International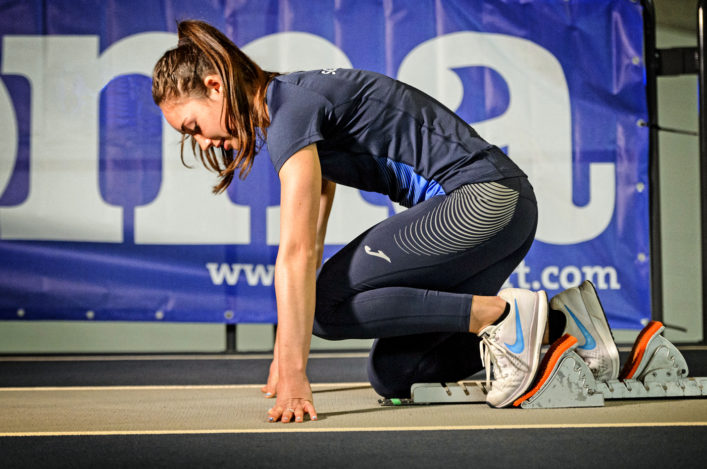 Holly McArthur was one of five Scottish winners in Wales with the heptathlete in the sprint hurdles
Scotland finished in third place overall (on 1420 points) behind strong England South (1810) and England Midlands (1690) teams at the Welsh U20 International in Swansea on Wednesday night.
The other areas contesting the match included: England North, Wales, Welsh Schools and Northern Ireland.
It took place on warm and sunny evening at Swansea University stadium but headwinds in the home straight made sprint conditions challenging across the board.
With a Scotland team boasting a range in experience from first time U20 internationals, through to European Youth and World Junior GB representatives from this summer, it was an excellent opportunity for them all to represent Scotland at U20 level against high calibre opposition in Wales.
And overall the young Scottish athletes acquitted themselves well with five individual wins in Endurance, Jumps and Sprints (coming from Isla Calvert, Eloise Walker, Chris Mackay, Calum Henderson and Holly McArthur) and three Personal Best performances (Walker, Mackay and Keira Waddell) on the night.
In the 3000m, Eloise set a hot pace from the gun and gradually extended her lead through the race – finishing strongly to secure a near seven-second PB and a stadium record.
Isla ran with confidence, positioning herself sensibly in the pack before unleashing a strong finishing kick over the last 150m to secure the win in the home straight.
Chris Mackay maintained his composure to overturn his more highly ranked opposition and record a new PB to take the victory in the high jump with 2.03m, while both Calum and guest athlete Alessandro Schenini recorded impressive 7.29m jumps to beat recently crowned English Schools Champion, Shandell Taylor.
Later in the meeting, female team captain McArthur headed the field in the female sprint hurdles, confirming her position as pre-race favourite.
This International will be a target event in coming seasons for our aspiring junior athletes and can hopefully provide a competitive experience that will help them develop the attitudes, behaviours and mindset that will stand them in good stead as they look to break into the senior ranks in the years ahead.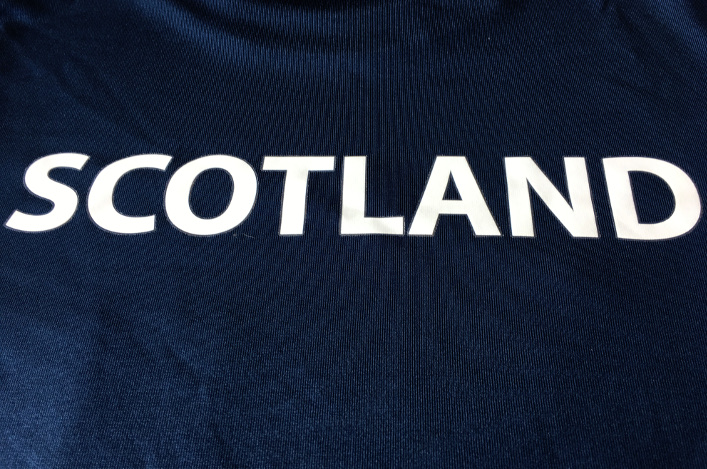 Scotland Team Results:
Dylan Thomson 2nd 4m 50cm; Stephanie Fowler 5th 46m 38cm; Aidan Quinn 2nd 14m 19cm; Carmen Neat 3rd 1m 67cm; 4 x 100m Female DNF
Adam Boyle 3rd 56m 00cm; Keira Waddell 3rd 41m 30cm; Calum Henderson 1st 7m 29cm; Emily Craig 5th 62.19; Chris Mackay 1st 2m 03cm; Kerry McAngus 2nd 4:31.11
Michael Olsen 2nd 10.95; Rebecca Matheson 4th 12.49; Kate Johnstone 4th 58.64; Seumas Mackay 3rd 49.10; Isla Calvert 1st 2:10.69; Sam Brown 4th 1:56.61
Eloise Walker 1st 9:35.98; Ellie O'Hara 3rd 12m 09cm; Alex Burns 5th 5m 27cm; Jade Hutchison 5th 25.73; Greg Kelly 3rd 22.32; Joe Arthur 3rd 8:41.30
Holly McArthur 1st 14.58; Kane Elliott 2nd 3:58.93; 4 x 100m Male 4th 42.09
With thanks to Mark Pollard
Tags: Calum Henderson, Chris Mackay, Eloise Walker, Holly McArthur, Isla Calvert, Swansea, Wales, Welsh U20 International