Don Ritchie – ultra icon, record holder and trail-blazer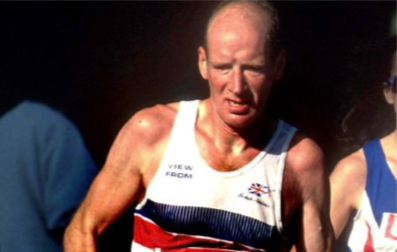 Don Ritchie – photo by Mark Shearman
Donald Alexander Ritchie: 6 July 1944-18 June 2018
The Scottish athletics and wider global ultra distance community is greatly saddened by the passing of Don Ritchie at the age of 73 – and we extend our sympathies to his family and many friends within athletics.
Donald was not just an ultra distance legend, but a pioneer for ultra distance running. He blazed a trail in the 1970s and 1980s that even now, with Ultra distance almost 'mainstream', few have matched over the years.
Funeral details:
Tuesday 26 June at 1.30pm
St Gerardines Church, 4 St Gerardines Road, Lossiemouth IV31 6JY
Here's a personal tribute by Adrian Stott
Anyone who was privileged to witness Donald running in his prime, was usually left utterly dumbfounded at what they were witnessing.
For Donald, it wasn't just that he had the capacity to run all the classic distances up to 24 hours: he could actually race them. And race them fast.
His pinnacle World Record achievement of running 100km (62.2 miles) completing 250 laps of Crystal Palace track in 6 hours 10 minutes and 20 seconds in October 1978 has still not been beaten almost 40 years later – despite valiant attempts from many competent international runners.
If 6.10.20 sounds like telephone numbers to some readers, it breaks down to 5.59 per mile, or averaging a 2.38 marathon, followed by another 2.38 marathon and then another 10 miles at the same average pace. It goes without saying it was non- stop!
I first met him around 1981 shortly after moving to Scotland and discovering that one of his 'bucket list' aims was to break a World Record in Scotland.
Brian Grassom and myself from the fledgling Sri Chinmoy Athletic Club set up a 24-hour event at the humble surroundings of Coatbridge track of all places (as it was the cheapest we could find).
Donald decided he would like to have a go at the 200km (124.27 miles) record as he had broken all the records up to 100 miles in the preceding years.
He obliged and on a bitterly cold and windy late October weekend in 1983, with a handful of other runners for company, completed 500 laps of the track in metronomic style in 16.32.30 (it was 2.30am in the morning!!) .  This comfortably beat the previous  mark and along the way he also set  a few Scottish all -comers best performances at intermediate distances.
Ultra Statistician Andy Milroy, recently summarised Donald achievements well in two sentences.
'He is justifiably regarded by many as one of the greatest ultra runners of modern times.
'With track World Best Performances at 50 km (twice), 40 miles, 50 miles (twice), 100 km, 150 km, 100 miles and 200 km (twice), plus world road bests at 100 km and 100 miles he had an unparalleled record in the sub 24 hour events.'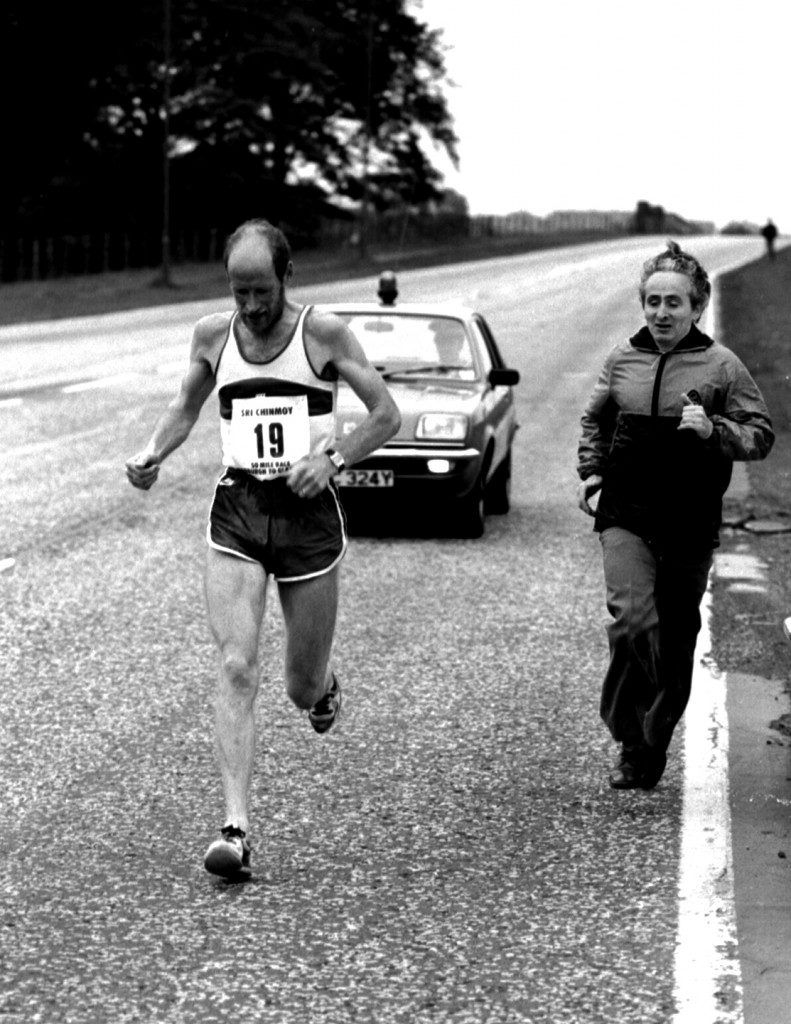 Profile piece on Scottish distance running  history site
The ability to run well at such a range of distances is phenomenal.
He also had a marathon PB of 2.19. Alongside these records go a string of Scottish GB vests and medals at Ultra distance championships at home and abroad.
It is sad to note, though, that global ultra championships only really became established towards the end of his running career.
Among other achievements he was proud of was setting a record in 1989, at the second attempt, for the John O'Groats-Lands End run, 846.4 miles from one end of the United Kingdom to the other. Donald set a new record of 10 days 15 hours and 27 minutes for the distance while raising money for charity, too. He had also been part of an Aberdeen AC squad that set the relay record for this route in 1982.
He also set up and organised the Speyside way 50km ultra for several years, and although on his own admission, his metronomic style was not ideally suited to the rigours of the trails, he was proud to record a victory in Scotland's longest  continuous race, the iconic 95 mile West Highland Way.
He was awarded the MBE for services to running in 1995.
His success was not just achieved by chance. A sharp brain, and willingness to embrace coaching ideas from leading coaches like Arthur Lydiard, together with help from Ronnie Maugham, at Aberdeen University Sports Science dept, led to a methodical, if intense, approach to training and racing.
Maugham encouraged Ritchie to use Diorolyte and similar drinks that had been developed to boost electrolytes in children at home and in hot countries. The commercial sports drink industry that is now only too evident, was still a dream for the future.
In truth, his  many achievements cannot be summed up in a short tribute, but are chronicled in His Autobiography 'The Stubborn Scotsman.'
Despite his absolute determination as soon as he pinned on a number, at any distance, in private he was a very quiet humble man, always willing to offer advice and encouragement to the many people he met in his travels.
His good humour and generosity were often in evidence when he would relax post race. A great family man, he is survived by his wife Isobel, two daughters, and five grand children.
Fittingly, Donald was delighted that one of his grandsons, Sunny McGrath of Deveronvale, has inherited the 'running genes' and this past weekend competed for Scotland at the International Youth Cup in hill running in Italy.
His overall determination to simply bring out the best in himself and encourage others to do the same was best summed up in a meeting with Sri Chinmoy, the respected spiritual teacher and running enthusiast, who in conversation commented: 'You are a great champion, who has made the seemingly impossible, not just achievable, but totally inevitable.'
His legacy has certainly helped inspire the current successful generation of Scottish ultra distance runners at home and abroad. It will endure for future generations.
+++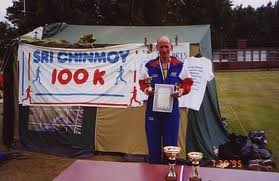 Colin Youngson, a lifelong friend and training partner and himself a former Scottish marathon champion also sent thoughts.
'I knew Donald Ritchie for 50 years.
'He was a promising marathon runner by 1967; at Aberdeen University a close rival who nearly always beat me at cross-country; and then a very good friend and clubmate.
'We climbed Munros, ran many miles together in training and enjoyed our races. When he became a world-record-breaking ultra-marathon legend it was no great surprise, because this quiet, determined, modest man was utterly dedicated to his running and had an incredible ability to tolerate, without complaint, very hard training and bold, exhausting racing tactics.
Donald had immense stamina and a very strong mind. His unbeaten 100km track record, for example, is amazing – consecutive 6 minute miles for 62 miles!
'As a personality he never changed: always glad to see his wide circle of friendly admirers; happy to meet occasionally for a few beers (which made him less reticent); never big-headed.
'When he gave up running seven years ago and health problems worsened, Donald made clear that he had no regrets and was content with his experiences and achievements. For me, it was a pleasure to help by editing some of his detailed and impressive autobiography, which was based on meticulous training diaries and race records.
'Donald's wife Isobel and their family were a tremendous comfort. He and Isobel travelled widely and did not waste a minute.
'Donald Ritchie will be sadly missed by many. He was a superb runner and, more importantly, a great man.'
With thanks to Adrian Stott and Colin Youngson
Tags: Adrian Stott, Colin Youngson, Don Ritchie