'Scots can impress at SPAR British Champs' – Rodger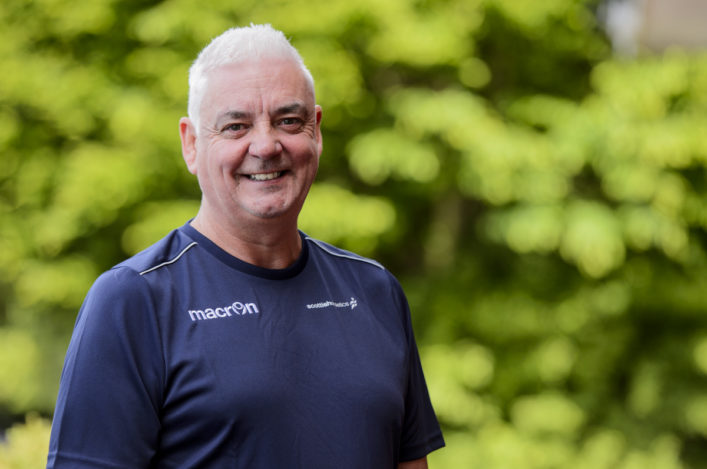 Rodger Harkins – exciting weekend ahead in Birmingham
British Champs to be streamed live on BBC
Birmingham will be firmly on the map for a number of Britain's top athletes over the next three weeks or so – as first the SPAR British Championships and then the IAAF World Indoors take centre stage.
There should be a strong Scottish presence at both events although, of course, much depends on this weekend with the British Champs the selection trials for the Worlds.
And with the likes of Laura Muir and Gold Coast 2018-bound Eilidh Doyle, Eilish McColgan, Steph Twell, Chris O'Hare and Jake Wightman having shown strong early season form indoors, hopes will be high for a significant Scottish haul when the dust settles on Sunday evening.
It's fair to say the British Indoor Champs have been a happy hunting ground in recent years.
We make the medal tally for Scots (in Sheffield) for the past three years as follows:
2015: Eight
2016: Seven
2017: Nine
Sheffield steel – our 2017 Report
Four athletes were crowned British champions last year in Doyle, McColgan, Allan Smith and Guy Learmonth and it might not be a stretch to expect something similar this weekend, although a British Athletics decision to make the Indoor Champs 'mandatory' for those seeking World Indoors selection will definitely deepen and strengthen those fields.
In fact, glancing through the start-lists it is very noticeable the big Scottish presence.
Among those we are seeing listed (and not previously mentioned) are Zoey Clark, Heather Paton, Mhairi Hendry, Philippa Millage, Jemma Reekie, Sol Sweeney, Ben Potrykus, Jamie Williamson, Nikki Manson, Michael Olsen, Alessandro Schenini, Zara Asante, David Smith, Chuxx Onyia, Holly Rees, Jenna Wrisberg, Grant Plenderleith, Adam Clayton and doubtless a few more.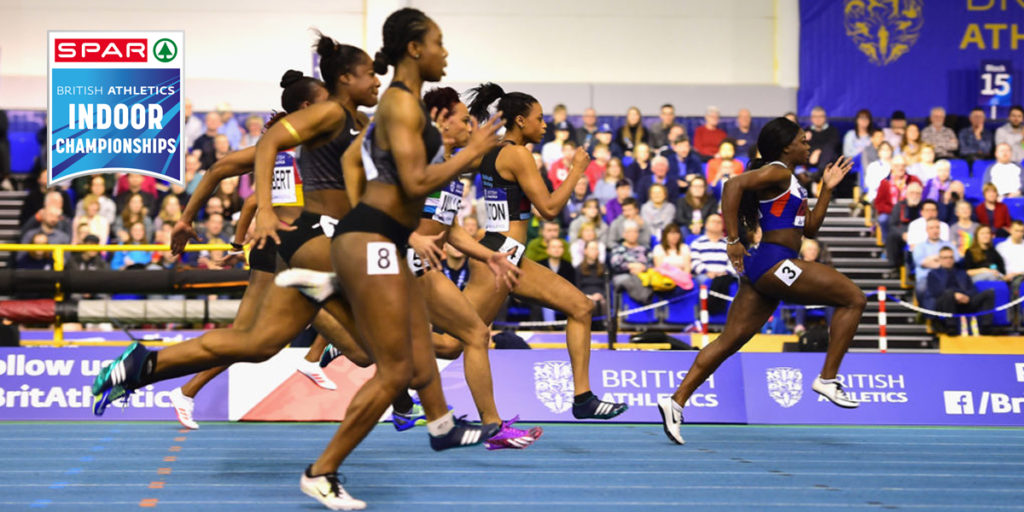 'We're looking forward to an exciting weekend in Birmingham at the British Champs and World Indoors trials – with a lot of Scottish talent on show,' said Rodger Harkins.
'There's a pretty big group of Scots lined up to compete and it will be interesting to see how they fare.
'Obviously, at this time of year and with Gold Coast 2018 coming up soon, athletes and their coaches are at different stages of their preparations for the outdoor season.
'We will have the likes of Laura Muir in the 3000m and she has targeted the World Indoors a couple of weeks later. In the same race, Eilish McColgan and Steph Twell are looking to the Commonwealths.
'Looking through the start-lists, I can see others who are starting out at this kind of level like Adam Clayton, Michael Olsen, Alessandro Schenini, Sol Sweeney and Jamie Williamson to name but four. For them, it should be great experience for life as Seniors.
'The British Champs indoors looks stronger and deeper this year across the event fields so  athletes will have individual targets like setting a PB, reaching a final, or aiming to get on the podium.
'I will be in Birmingham looking on and we wish all the athletes, and their coaches, all the best in seeking to achieve those targets.'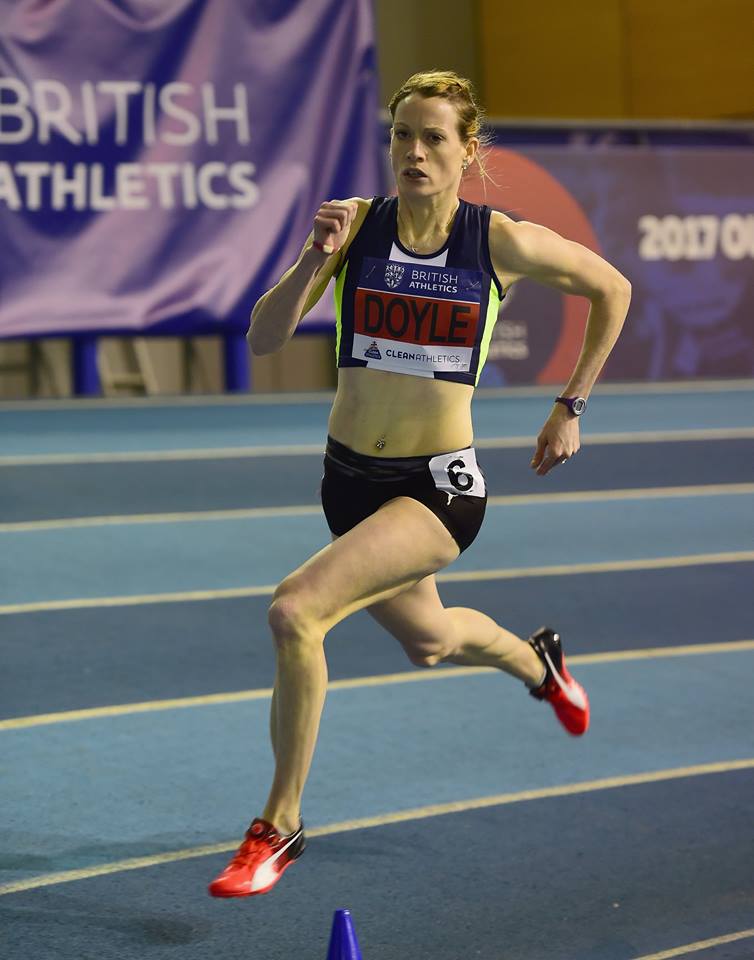 Eilidh Doyle on her way to gold last year
Tags: Birmingham, British Champs, Rodger Harkins, World Indoors