EA Age Groups; Half medals; Giffnock 10K; Springburn job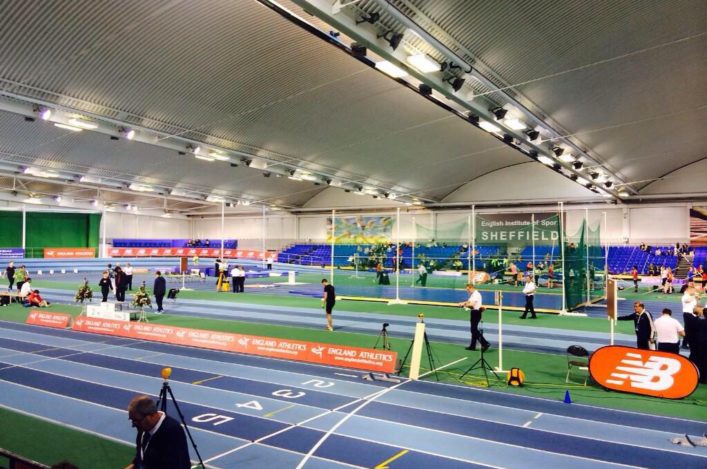 Sheffield is the place to be for a number of Scotland's best young track and field athletes this weekend.
While the cross country focus is on Falkirk, there still looks to be a large contingent headed south for indoor competition at the England Athletics Age Group Champs.
The competition is across two days for U20, U17 and U15 athletes and, in recent years, there has been some significant Scottish success at this event.
Start-lists are online on the England Athletics website and there's a number of ways to follow the action on Saturday and Sunday including a live stream by Vinco.
Just looking at the U20 age group we notice around 20 Scottish names including the following athletes:
U20 Men: Cameron Tindle, Fraser Angus, Lewis Brown, Ben Greenwood, Cameron Steven, Euan Boyle, Adam Scott, Chris Mackay, Calum Henderson, Henry Clarkson, Alessandro Schenini and Aidan Quinn.
U20 Women: Alisha Rees, Jill Cherry, Jemma Reekie, Kerry MacAngus, Bessong Etchu, Kara Dobbie, Shona Ross and Finlay Marriott.
And many more in the U17 and U15 categories, too, and we want to forward our best wishes to all athletes, coaches and parents making the trip to Sheffield.
+++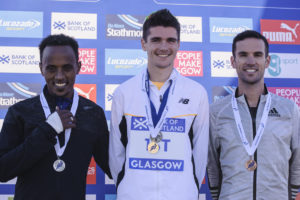 Men's medallists Tewolde Mengisteab, Callum Hawkins and Andrew Lemoncello
Following a meeting of the Road Running and Cross Country Commission last week, it was agreed that the 2016 Scottish Half Marathon medals will stand.
A re-measurement of the Great Scottish Run course confirmed a distance error, but it was felt there was no need to alter anything with regard to individual and team medals awarded for 2016.
Callum Hawkins and Beth Potter won the individual golds with Shettleston Harriers enjoying a Men's and Women's team double.
Medals are archived on the Commission's website. It was also decided that Road Race Grand Prix shares, awarded in good faith on the strength of times achieved, would stand for 2016.
+++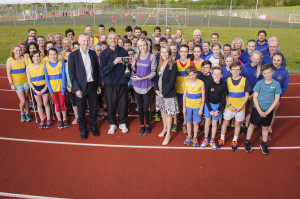 Giffnock North AAC won the Lindsays XC Trophy in 2016
There's a special 25th anniversary coming up in June for road runners at Giffnock North AAC.
The club's popular 10K event in Rouken Glen park on Glasgow's south side will celebrate 25 years on Thursday 8 June at 7pm.
Admission fee for the 10K is being reduced from previous years to £10 for SA members (£12 non-members) to mark the occasion. All finishers will receive dry fit T-shirts as well as water, fruit and other items supplied by several sponsors.
Specsavers have been main sponsors for the past five years and deserve credit for supporting local community sporting activities and an event which has gained a reputation for being well-organised and well-stewarded.
The 10K course is challenging and is mainly within the beautiful Rouken Glen park.  Giffnock North AAC members take real pride in hosting this event and have provided an opportunity for thousands of runners, of all ages, over 25 years, to compete in, or be introduced to, athletics.
Entry for the Giffnock event
+++
JOB VACANCY
Club Development Officer – Springburn Harriers
Closing Date: 10 March 2017 (12 noon)
If you are passionate about sport and have experience in working with volunteers, clubs and managing projects, then this exciting new opportunity within Springburn Harriers could be for you.
This is a great time to get involved as Springburn Harriers will be moving to a brand-new facility in Summer 2017 and the part-time post is a three-year fixed term arrangement.
As a Club Development Officer your role will be to support the committee, the membership and partners to create a robust structure within the club that ensures Springburn Harriers continues to sit firmly at the centre of the local community.
Your role will be to provide day-to-day support for the leadership within the club.
+++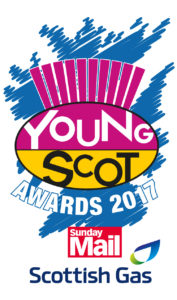 Nominations close on Monday for the Sunday Mail Young Scot Awards – with sportscotland as proud sponsors of the Sport Award.
They are looking for help to nominate a young person who you feel has greatly excelled within your sporting community.
Perhaps you know a young person who has inspired others with their extraordinary sporting achievements? They might have excelled in their chosen sport at a local, national or even global level? They might spend all their free time coaching others or sit on a committee that makes decisions for the club?
Please note, nominations are not restricted to one person. You may also choose to nominate a sport club or a group of young people whom you feel has made an inspirational contribution to their sporting community.
Previous winners of this category include Gavin Drysdale, Sammi Kinghorn and Lynsey Sharp. Nominations close on February 27.  More information on the Sunday Mail Young Scot Awards.
Tags: Beth Potter, Callum Hawkins, England Athletics Age Group Champs, Giffnock North AAC, Road Running and Cross Country Commission, Scottish Half Marathon Champs, Sheffield, Springburn Harriers, Young Scot Awards