Clubs – join us and sign the SAMH Charter for Sport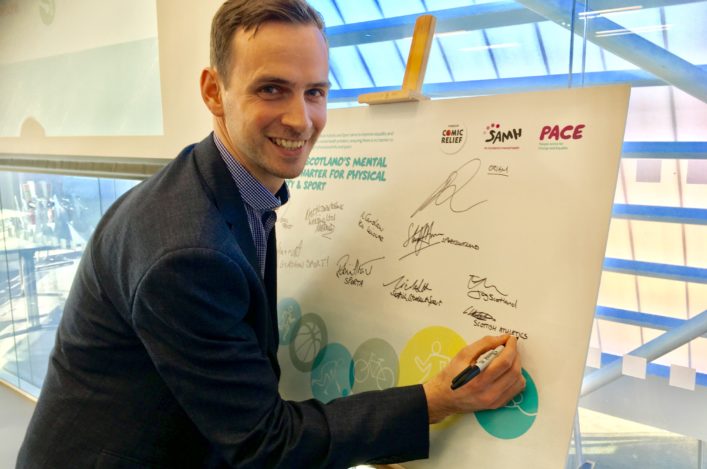 Head of Development for scottishathletics, Colin Hutchison, signs the Charter
For further information and to sign up to the Charter for Sport
Mental Health Awareness Week (13-19 May 2019) presents the perfect opportunity to encourage clubs to join scottishathletics as signatory to the SAMH Mental Health Charter for Physical Activity and Sport.
Over the last two years, scottishathletics has developed a great partnership with SAMH through the delivery of jogscotland and we were delighted to extend our work together to reach out to athletics clubs and our wider membership when we signed the charter in February 2018.
The Charter for Sport aims to empower physical activity and sport communities to improve equality and reduce discrimination, ensuring mental health and wellbeing is not a barrier to engaging, participating and achieving in physical activity and sport.
Since signing the charter, scottishathletics has created a dedicated duty of care section on our website to gather in one place a wealth of information, direction and support to athletes, parents, coaches, officials and clubs.
scottishathletics CEO, Mark Munro, said: 'We were delighted to sign up to the SAMH Charter for Sport and we'd love to encourage member clubs to follow us and do the same.
'It gives them the chance to demonstrate their commitment to raising awareness of mental health and providing direction for support to athletes, parents, coaches and officials.
'Having the knowledge and experience of SAMH behind you is invaluable in raising awareness of mental health, encouraging people to talk and promoting the benefits of sport and physical activity."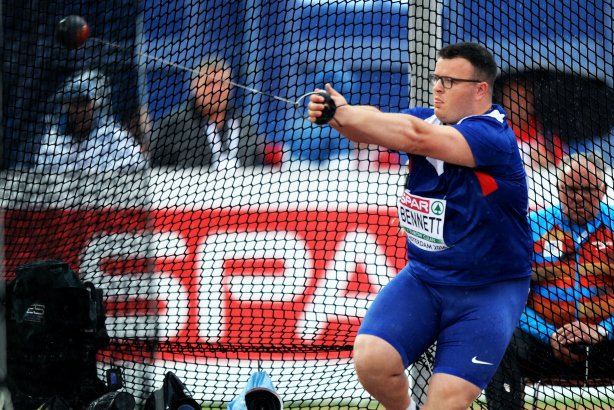 Olympian Chris Bennett recently spoke to SAMH about the difference sport and physical activity can make to mental health.
Listen to the interview with Chris on the link here.
Tags: Duty of Care, mental health, SAMH