Young People's Forum meets again – and reveals early impact at clubs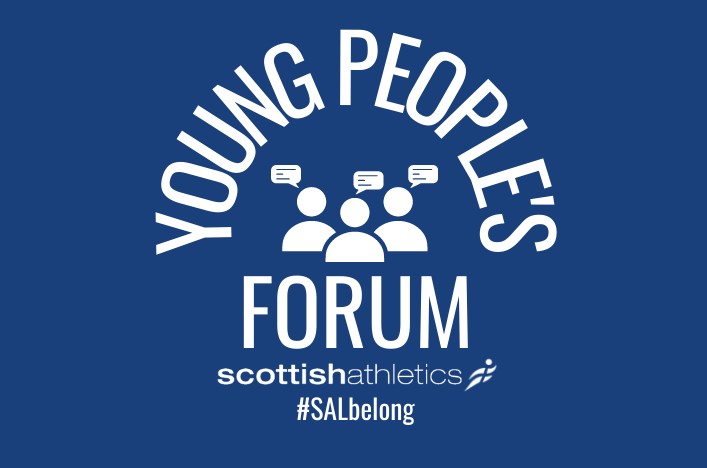 Young People's Forum – more info and lineup
The scottishathletics Young People's Forum gathered at the Emirates Arena at the weekend for their second 'in-person' meeting since the group was formed last December.
Erin Gillen from Springburn Harriers led the session with the YPF featuring 15 folk from more than 10 different clubs.
After a couple of ice breakers, Guy Richardson from Eiger Performance delivered a session on Leadership with Impact.
Part of this session was aimed at the young people reflecting on what a good leader should be and what type of leader they will be.
In the afternoon, Robert Nesbitt from SAMH delivered a session on Mental Health and what it means to us.
Joining the meeting were three members of the scottishathletics staff – Lindsay McMahon, Fran Snitjer and Cara Shearer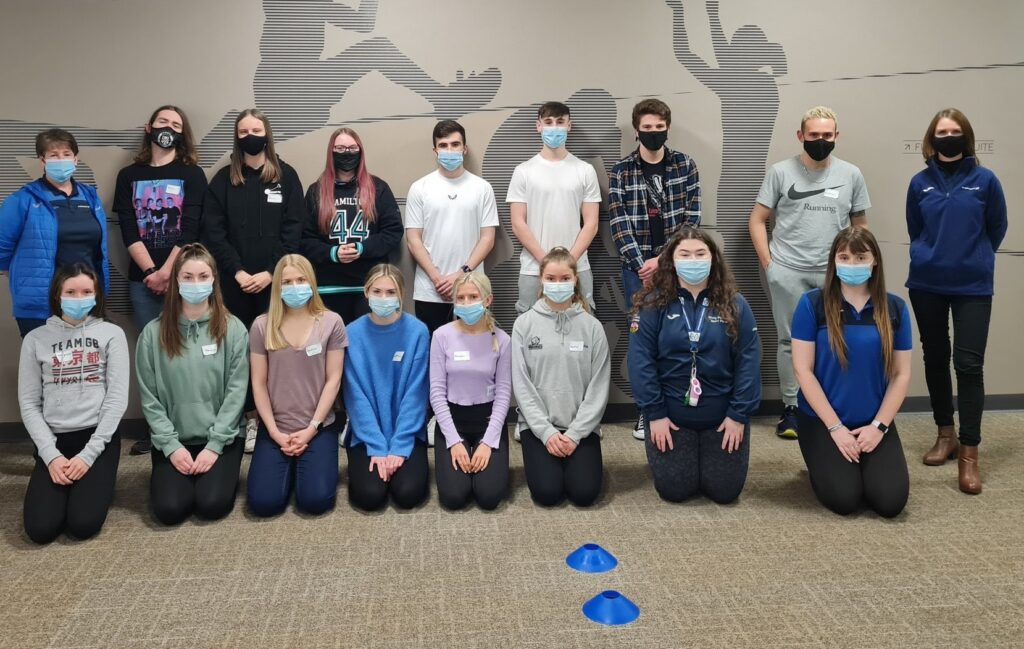 The Young People's Forum (pictured here at their first meeting in December)
Young People's Forum meets for the first time
There was an opportunity for YPF members to feedback on what they have been working on since the last meeting . . . and we can confirm they have been extremely busy!
*Darren Reilly and Chloe Emordy, Springburn Harriers: A young people's group has been formed within the club and they are currently surveying members of all ages on mental and health and retention of athletes in sport
*Morgan McBurnie and Natalie Sharp, Kilmarnock Harriers: have attended a club committee meeting to talk to the committee so they can find out more on the YPF and Natalie is looking to join the club committee
*Callum Ballantyne, Cumbernauld AAC: Callum assisted Officials at an indoor event with the start team and Calum along with Luke McCabe have developed 'Buddy system' for athletes taking part in competitions
*Naideen Dailly, North Ayrshire Athletics Club: NAAC have created a 'Buddy system' for new members to help them feel welcomed into the club
*Jessica Robson, Law and District AAC: Jessica wrote an article for Eating Disorders Awareness Week which has since been published in the PB Magazine and was also communicated out through Kyniska Advocacy
*Finn Boyd, Maryhill Harriers: Finn recently met with Glasgow Front Runner to discuss LGBTQ+ community to find out more about the club, what they do and who they attract. Finn is also working with Parkrun to set up a new one in Elder Park (currently a race director with two other parkruns)
It was brilliant to hear the feedback from our YPF members and hear how they are taking ideas back into their clubs and ensuring their voice be heard.
If any athlete, coach, volunteer or club would like further information on the above projects from the YPF, then please email: development@scottishathletics.org.uk
With thanks to Lindsay McMahon
Tags: Callum Ballantyne, Lindsay McMahon, SAMH, Young People's Forum