West Highland Way race now Virtual . . . and Virtual Hill Run planned, too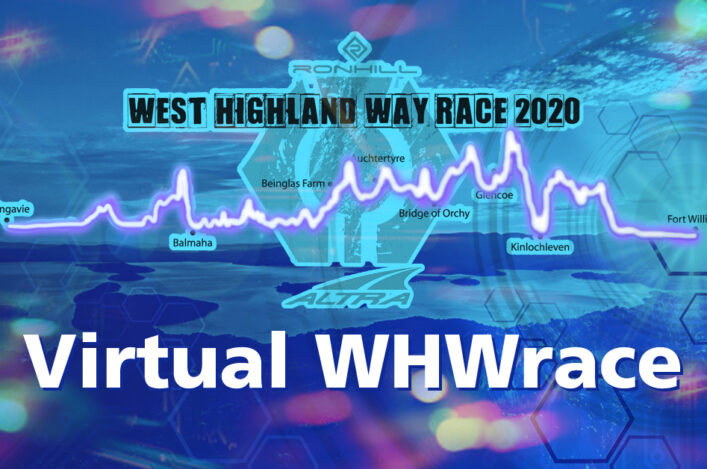 Following the cancellation of the iconic West Highland Way Race on Midsummer weekend, organisers have arranged a virtual event.
Starting at midnight on Thursday June 11, it will see participants run or walk 95 miles (155km) over 9.5 days, either individually, as a semi-competitive three-person team relay or as a multi-team fun relay.
Participants are encouraged to stay local, running from home and following government guidelines on social distancing, for the period of the race.
Like all virtual events, it relies on honesty, logging some miles as accurately as participants can, and having  fun.
Unlike the traditional race, organisers are actively discouraging anyone from covering 95 miles in one go.
Instead, people can run segments of their choosing, reaching the three check point cut-offs, and then uploading details to the online platform.
CHECKPOINTS
Inversnaid – Leg 1: 36 miles to be completed by midnight Mon 15/06
Victoria Bridge, by Loch Tulla – Leg 2: 27 miles to be completed by midnight Thurs 18/06
Fort William – Leg 3: 32 miles giving a total of 95 miles to be completed midday Sun 21/06
Each runner or team will decide a strategy according to their own ambitions and available time. Run and enjoy long single stages or break it down into smaller (and possibly faster) stages.
Full details are available on the ALTRA West Highland Way Race website at westhighlandwayrace.org
Entrants – see below our guidance for Hill Runners around Coronavirus.
+++
At this juncture, we can confirm that a Virtual Hill Run event is being planned by the scottishathletics Events team – with help and guidance from our Hill Running event lead Angela Mudge .
This will take place over the weekend of Friday 19 June to Monday 22 June.
We will have more on this in due course with entries due to open next Tuesday.
scottishathletics Virtual Hill Run (Entries open 2 June)
Hill Runners
We are keen to let hill runners know some of the current Covid-19 regulations when out on the hills and competing in the virtual run.
Link to Mountaineering Phase 1 Guidance https://www.mountaineering.scot/coronavirus
Tags: Altra West Highland Way Race, Virtual Hill Run, West Highland Way race