Wee County Harriers: small club, big heart . .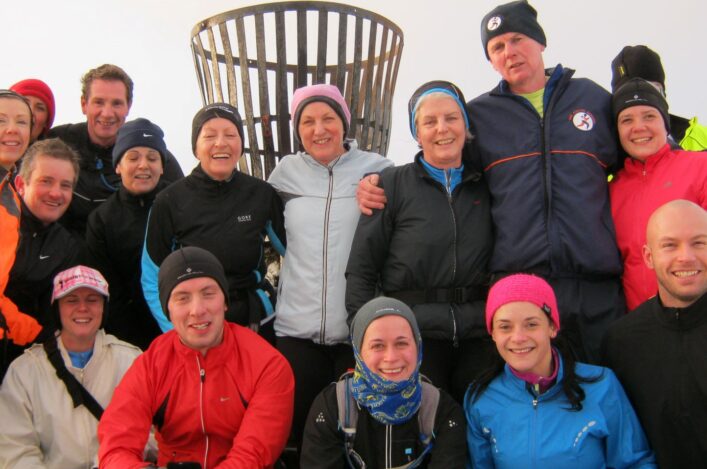 Wee County Harriers club website
By Katy Barden
There's something endearing about the name, Wee County Harriers. It's partly the nod to area it represents – Clackmannanshire, Britain's smallest historic county – and partly its perceived warmth and simplicity.
'That was our plan from the start,' says Sandy Dunn, one of the Alloa-based club's founding members in 1998.
'Get local people in, keep it cheap and keep it simple.'
With a current membership of almost 300 (from around 60 in 2013-14), including a junior section of around 50, it's proved a successful formula.
The legacy of London 2012 certainly had an impact, but the popularity of Facebook – particularly in the immediate aftermath of the Olympic and Paralympic Games – also contributed to a member increase as the club cleverly positioned its promotional messages. Over the years, it has continued to prove a valuable engagement tool.
The club's significant membership growth is underpinned by an effective coaching structure, meaningful local partnerships and strong club governance, including a recently renewed club constitution, policies and procedures.
The launch of the junior section, which has now been running for six years, was the catalyst for the coaching review and overhaul, while the partnership they have forged specifically with Clackmannanshire Council Active Schools and Sports Development has been particularly rewarding.

'We always had one or two coaches at the club, but we were just ticking over,' says Dunn. 'Once we got started with the juniors we knew we had to plan for the future.'
Former club chair George Furmage was integral to the coaching review.
'I picked up with scottishathletics and we started to look at the coaching structure and what we needed, then we started getting people on courses,' he explains.
'In 2018 we spent £2000 to £3000 on coaching qualifications. We got a grant from Tesco which helped pay for the vast majority and the club paid for the rest.
'We put our coaches on first aid courses, child protection courses . . . we basically spent all the club's money on coaching and getting the coaching right on the junior side and then that filtered through to the seniors. It's about building a succession plan.'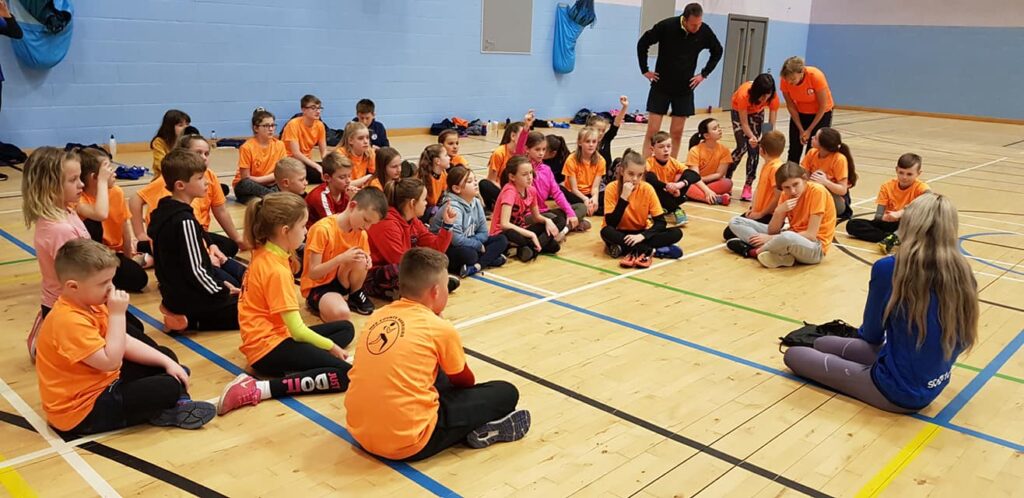 Progress has not come without challenges, however.
'There have been lessons along the way,' admits Dunn.
'Around five or six years ago we found out that although we were doing a lot of the right things, there were also a lot of things that we weren't doing that we should have been doing, both at junior and senior level with coaching.
'We had decided to structure our juniors with their own committee and they recognised that there were quite a few shortcomings and they thought 'we really need to get our act together here'. We had to tighten up our procedures.
'Long story short: we wanted to progress the club, so we took a hold of it and restructured the juniors with Justine Elder as secretary.
'We offered three different age groups, each with three coaches per group, so there was a clear ladder of progression. We wanted to get them involved in more competitions, but at the same time keep it affordable – to the extent we supplied them with tops and other things.'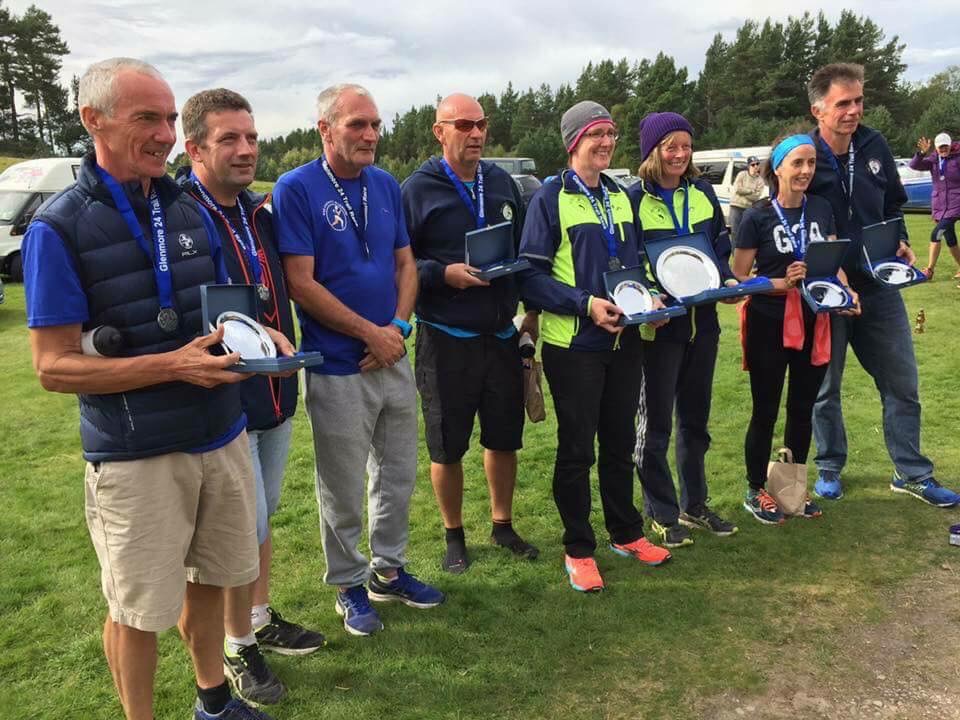 That progress has continued, and Dunn is keen to acknowledge the good work of new chair Stephen Beveridge and his committee who are working hard to simplify and update club administrative procedures through the introduction of new software to improve both access and security – while at the same time guiding the club forward.
The result is a family-friendly, community-focused club where parents choose to get involved rather than being forced; junior athletes return as coaches, inspiring the next generation; and social events bring everyone together – none more so than the Hartley Relays.
According to club records, the original format of the Hartley Relays (for road running clubs only), was using the Kinross Half Marathon route, plus a slight addition. Teams of 14 took part – including at least two females – with each runner running one mile of the route.
'The Hartley Relays are different from most other athletics competitive events,' states the piece.
'It is a relaxed and informal event, where juniors and seniors from smaller clubs can run and socialise together. We deliberately choose not to insist on some of the formal rules which would normally apply and we hope that clubs will instil the values of having fun and team spirit in their junior runners."
Ultimately, at the core of Wee County Harriers is a social conscience – a club that benefits from its local connections, but also gives back by supporting events, schools and teams. It's a small club with a big heart.
'Covid-19 has had a massive impact this season,' admits Beveridge, who took over the chair's role in December from Furmage.
'But we're doing our best to steer the club through it. We've tried to keep members motivated through various online challenges and fitness sessions and, although they may be small things, they let our members know we are here for them.
'The Harriers is more than a running club. We have a family ethos, and like families, we have disagreements and fallouts, but at the end of the day we are all here for each other.'
'MON THE WEE COUNTY!'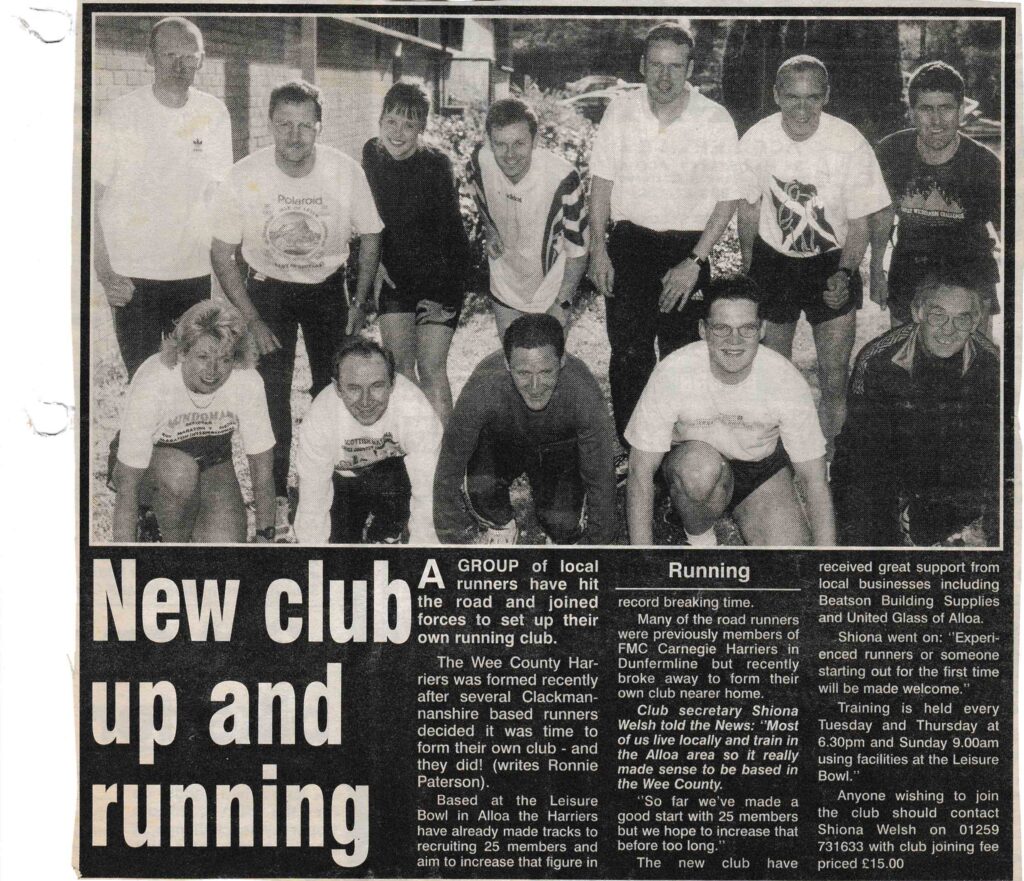 Local newspaper coverage as Wee County Harriers is launched – with this cutting from May 1999.
With thanks to Wee County Harriers and Jamie McDonald, National Club Manager scottishathletics.
Tags: Club in Focus, Wee County Harriers