'I want to make up for early exit at London 2017' – Josh Kerr
Scotland's Josh Kerr won't lack for motivation when he lines up for GB and NI at the IAAF World Champs in Doha.
The American-based Edinburgh AC athlete, who is backed by Brooks Running, is part of the all-Scottish trio in the Men's 1500m alongside Neil Gourley and Jake Wightman.
Two years ago Josh also made the British team for the London 2017 World Champs but he slipped out of the event quickly, failing to progress from the opening heats after finishing in 11th place.
'I want to make amends for London 2017 – it is a big motivation for me,' said Josh, who was still 19 at that time and turns 22 on October 8.
'I went straight out in the heat. But I took a lot from it in terms of what I had to do and I'm really happy now with the progress I've made, with help from Brooks. I'm surrounded by some top people and hopefully that all helps me to perform when we get to Doha.
'Peaking at the right time is a big issue this year with the Worlds so late in the year. There had to be a bit of thought and planning put into it.
'We planned to get the qualifying time early in the year and then experiment a bit with some races at 5000m and 800m before coming back 'up' for the trials and for early October.'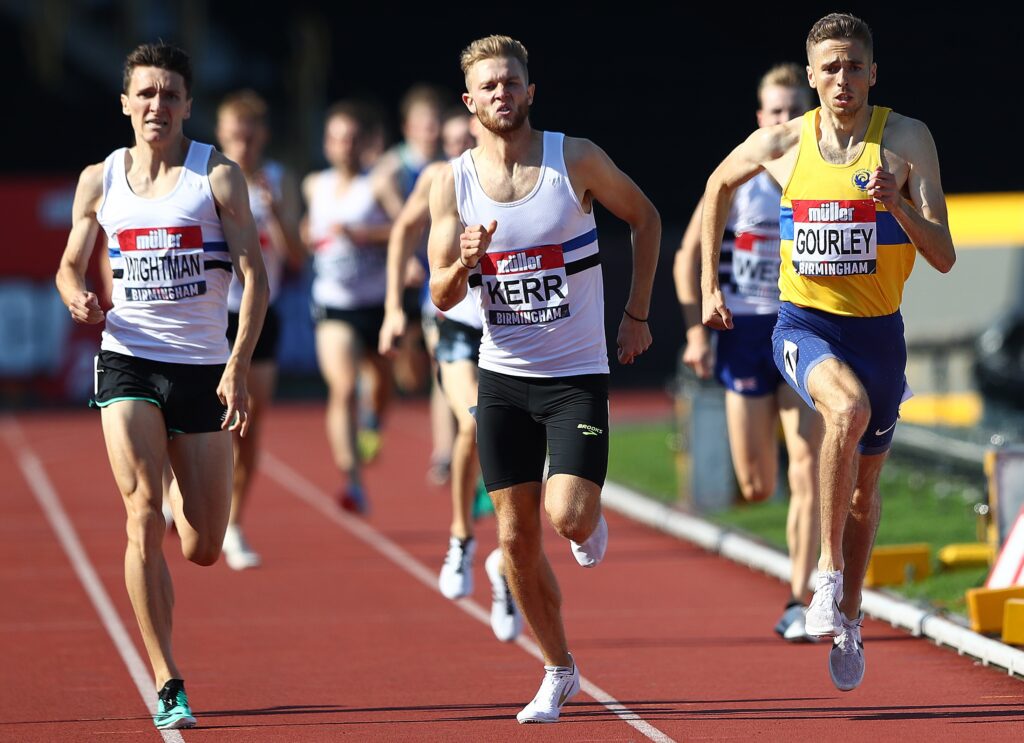 Scottish 1-2-3 in the British Champs and World trials at Birmingham (photo courtesy of British Athletics/Getty Images)
Giffnock North AC athlete Gourley took the win in the British Champs but the silver medal position was enough for Kerr to book an automatic place.
Wightman, third in the race that day at the Alexander Stadium, was then added after deliberations by the selectors.
'Getting in the top two was what mattered at the British Champs,' added Josh.
'When you have five or six guys with the qualifying time then it was always going to be a really exciting race and finish.
'I think it was anybody's race to win that day. I'd tried to be aggressive from 600m-500m to go and to be at the front pushing it on a bit.'
The heats for the Men's 1500m start on Thursday 3 October.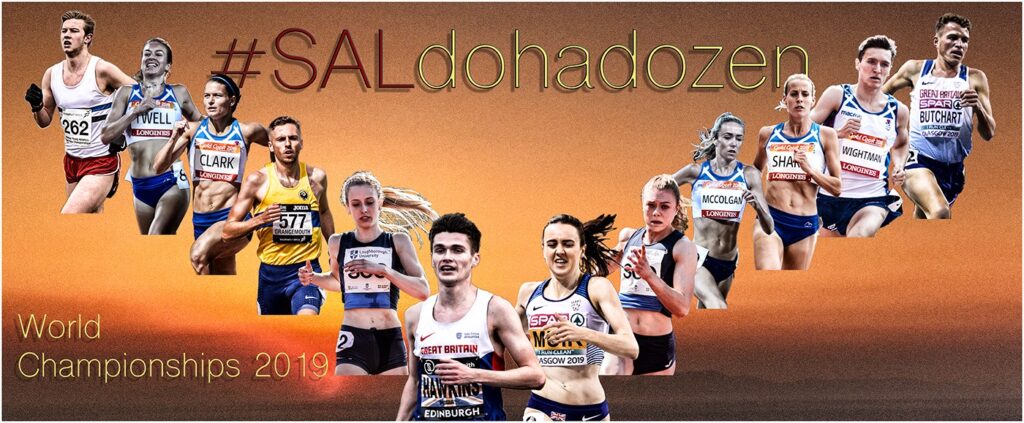 Tags: Doha, Jake Wightman, Josh Kerr, London 2017, Neil Gourley, World Champs 2019