Tindle lands SportsAid 2016 accolade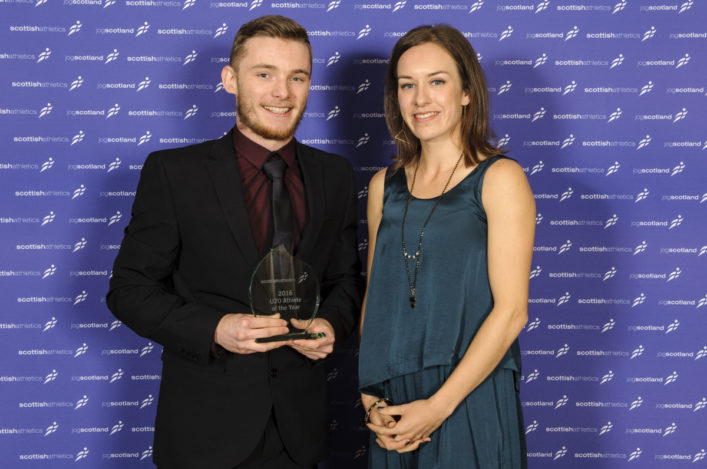 Cameron Tindle received his Scottish U20 Athlete of the Year award from Steph Twell – and now has landed SportsAid accolade
A Scottish track and field athlete has won a significant award for the third successive year.
Sprinter Cameron Tindle has been named as SportsAid Scotland's Young Sportsperson of the Year for 2016 – to follow on from success by Josh Kerr and Maria Lyle in the previous two years.
It's another prestigious accolade for 18-year-old World Juniors 200m finalist Tindle, who was named Scottish U20 Athlete of the Year at our Awards Dinner at the end of January.
Sports governing bodies were asked to nominate an outstanding athlete from those who were awarded bursaries by SportsAid Scotland during 2016.
That longer list was then whittled down to a short-list of five – Cameron Tindle, Georgia Adderley (squash), Sophie Ogilvie (canoe slalom), Stephen Clegg (swimming) and Alex Rankin (rowing).
Cameron took the main prize and 15 year-old Georgia won the Miquel Trophy for best developing talent. All five were invited to a reception in Edinburgh last week where the awards were presented.
Tindle, Kerr and Lyle are in good company in winning this particular award, which stretches back a number of years. Previous winners include Tom McKean and Sandra Whittaker.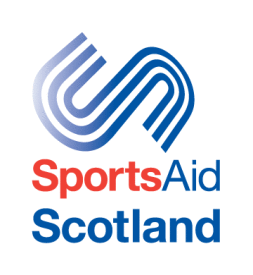 'Cameron is a worthy winner and follows in the footsteps of some of Scotland's most talented sportsmen and sportswomen,' said Roddy McKenzie, SportsAid Scotland chief executive.
'He has had a breakthrough year in 2016 and we'll be following his career closely as he continues to develop. We are in no doubt he will go from strength to strength.'
Congratulations to Cameron, his family, coaches Bruce Scott and Henry Gray and all at Tweed, Leader, Jed AC and Edinburgh AC who helped in his development.
*SportsAid Scotland helped out no fewer than 25 Scottish track and field and cross country athletes in 2016 – including seven Para Athletes.
The list was as follows: Jacob Adkin; Rachel Alexander; Joe Arthur; Nathan Blackie; Cameron Boyek; Katy Brown; Steven Bryce; Zoey Clark; Graham Condie; Lewis Clow; Emily Dudgeon; Robert Ferrol; Kate Gallagher; Jonny Glen; Anna Gordon; Ben Greenwood; Mhairi Hendry; Jack Lawrie; Nikki Manson; Ross McLachlan; Maddie Murray; Owen Miller; Ross Paterson; Alisha Rees; Cameron Tindle
Tags: Cameron Tindle, Josh Kerr, Maria Lyle, SportsAid Scotland