Three Scots to face Mo Farah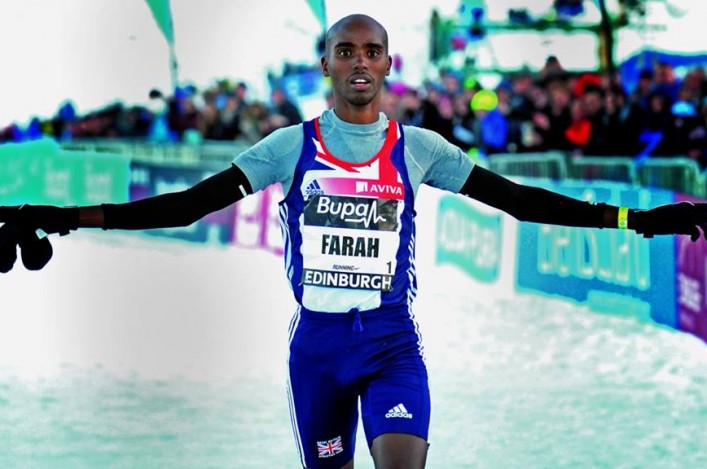 Five Scots will land GB vests after being selected for the Great Edinburgh XC event by British Athletics.
And it will be a special occasion for Callum Hawkins, Andrew Butchart and Luke Caldwell as they face up to Mo Farah in the 8K International race on Saturday 10 January.
European U23 champion, Rhona Auckland, and Inverclyde AC's Jonny Glen have also been selected on a day when Chris O'Hare returns home and will compete in a classy field in the 4K International race.
Double Olympic, European and world champion Mo Farah will make his first appearance in 2015 competing for GB and NI team in his first cross country appearance since winning at the event in 2011.
He is joined in the team by 11 other British men, including the Scottish trio of Hawkins, Butchart and Caldwell.
'I'm looking forward to returning to the Great Edinburgh Cross Country to kick off my season,' said Farah, who will be making his 40th GB & NI senior appearance since his debut in 2003.
'For many years, I ran cross-country to build my base for the summer track season and it will 'be nice to return to Edinburgh and try to repeat my winning run of 2011 there.'
Steph Twell is heading for Australia so misses out on Edinburgh so Auckland is the sole Scot in the two Women's teams, with the Euro Cross U23 winner in the 12-strong Senior team released today by British Athletics.
Kate Avery is another absentee but Auckland is in good company with the likes of Gemma Steel, Charlotte Purdue and Lily Partridge included.
Euro Cross U20 silver medallist Jess Judd will move up to the senior level for the first time in her cross country career, as the GB and NI look to come out on top against Europe and USA's best cross country runners.
Three men from the British junior team in Bulgaria will head up the U20 men's race in the Scottish capital with Glen, who was 46th in Samokov, joined by Elliot Bowker and  Jac Hopkins.
British Athletics' Performance Director, Neil Black said:  'It's great to see such depth in the GB and NI team heading to Scotland for the Great Edinburgh Cross Country next month.
'With the great performances in Bulgaria combined with a number of strong additions to the team, I am confident that we can be competitive against what will be strong American and European teams.'
GB and NI team for the Great Edinburgh XC on Saturday 10 January 2015:
Senior Men:
Andrew Butchart, Luke Caldwell , Jonathan Davies (U23) , Mo Farah , William Gray (U23), Callum Hawkins, Jonny Hay, Adam Hickey, Charlie Hulson (U23), Ross Millington,  Jonathan Taylor, Tom Wade
Senior Women:
Rhona Auckland (U23), Emma Clayton  , Lauren Deadman, Emelia Gorecka , Maryse Haynes, Katie Hewison , Katie Holt, Jess Judd (U23), Lily Partridge (U23), Charlotte Purdue , Sonia Samuels , Gemma Steel
Junior Men:
Elliot Bowker, Jack Crabtree , Oliver Fox, Jonathan Glen , James Hall , Jac Hopkins
Junior Women:
Grace Baker , Amy Griffiths, Phoebe Law, Georgina Outten, Sabrina Sinha , Lydia Turner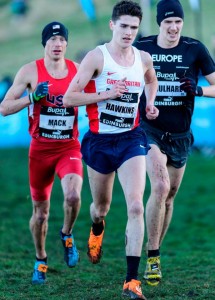 Callum Hawkins in action at Holyrood Park in January this year – photo by Bobby Gavin
Tags: Andrew Butchart, Callum Hawkins, Great Edinburgh XC, Jonny Glen, Luke Caldwell, Mo Farah, Rhona Auckland