Take a look inside Kilbarchan's new indoor facility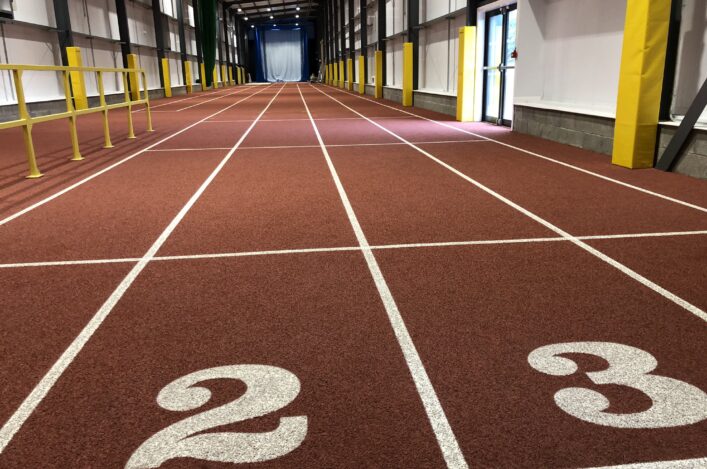 Kilbachan make strides on Indoor plan (story from March 2019)
scottishathletics were delighted to visit Linwood earlier this week and savour a preview of Kilbarchan AAC's new £1.5m indoor facility.
Chief executive Mark Munro, Head of Development Colin Hutchison and Head of Communications Peter Jardine took the opportunity to see the new facility.
Kilbarchan AAC club stalwarts John Rodger, Jim Goudie and Jim Green were our hosts and they explained some of the steps along the way to making their vision happen.
It has been six years in the making, in fact, with original Glasgow 2014 'legacy' funding helping kick-start a journey which has featured a few challenge along the way.
But what an achievement for one club to create an indoor facility that will help for warm-ups, sprints, throws, high jump and strength and conditioning away from the vagaries of the Scottish weather.
For those who have visited the Linwood track and field facility over the past few years, the new indoor venue at the far end of the track (from the main entrance and small stand) transforms the overall look of the venue.
And, while clearly not every club has the opportunity to do something like this at their own home, if they are in some way inspired or motivated to think 'outside the box' about new projects then all the better.
Many congratulations to all at Kilbarchan AAC.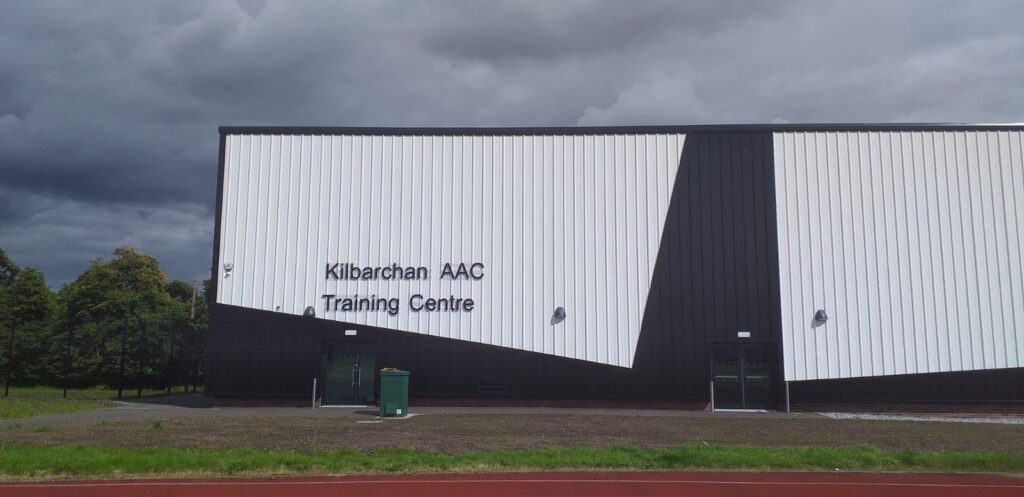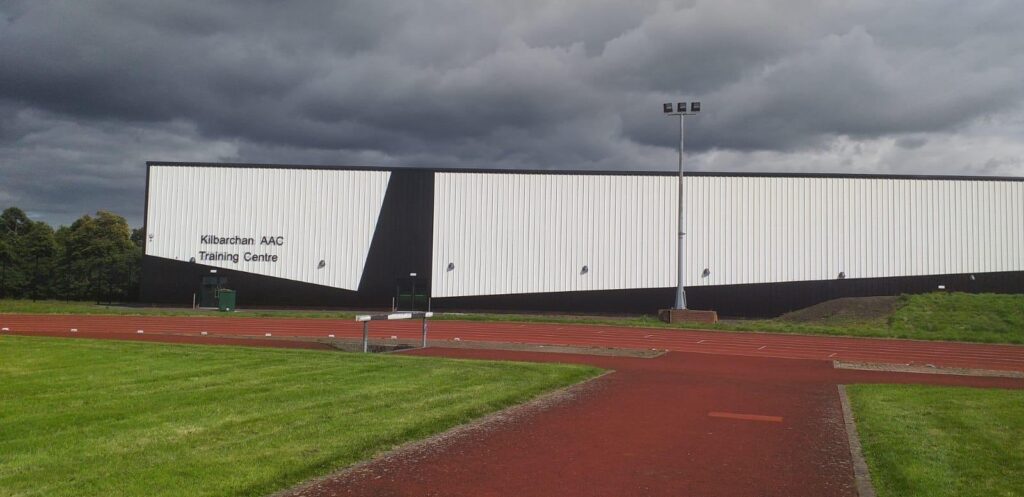 Photos courtesy of Kilbarchan AAC
Tags: Kilbarchan AAC