Swede dreams! Muir and Reekie deliver Diamond League double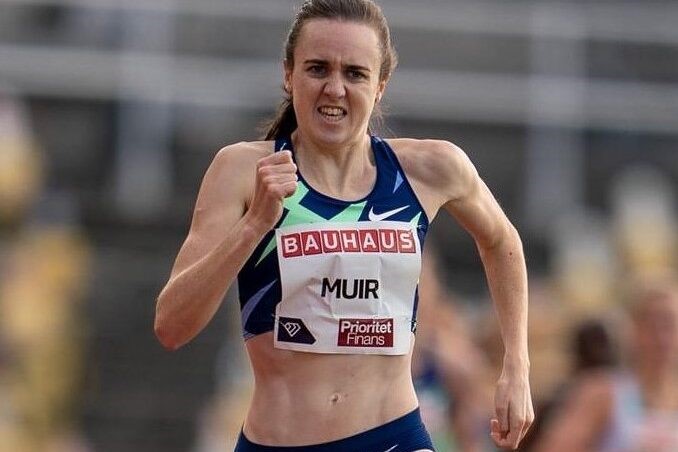 Photo by Chris Cooper via Twitter
Laura Muir and Jemma Reekie delivered two more world class performances to post a Diamond League dream double in Sweden.
It was awesome running – and spectacular viewing for those of us back home – as the Stockholm meeting unfolded with BBC TV coverage.
First, Muir blew away a strong field in the Women's 1500m race to clock a World Lead for 2020 with 3:57.86 and take the victory by almost four seconds.
Then, only 20 or so minutes later, training partner and lockdown house-mate Reekie stepped up to the line in the Women's 800m and delivered a very similar outcome – pulling away with 200m left to win in 1:57.68.
Laura thus replicated last year's win in the same Diamond League meet and made it a fine nine days after breaking the British Women's 1000m record held by Dame Kelly Holmes in Monaco.
Jemma for her part added another victory to one in Poland last midweek over 1500m and a British U23 Record in that same 1000m race in Monaco. Jemma also won in Italy in her first race of the season.
Congratulations to both athletes, coach Andy Young, and their families.
Laura Weightman was second to the Scottish Laura in that 1500m race and Eilish McColgan responded to dropping down distances with a run of 4:03.74 for eighth place.
Neil Gourley claimed eighth place, too, in his 1500m outing as he recorded 3:38.30 in a race which saw another battle between Timothy Cheruiyot and Jakob Ingebrigtsen.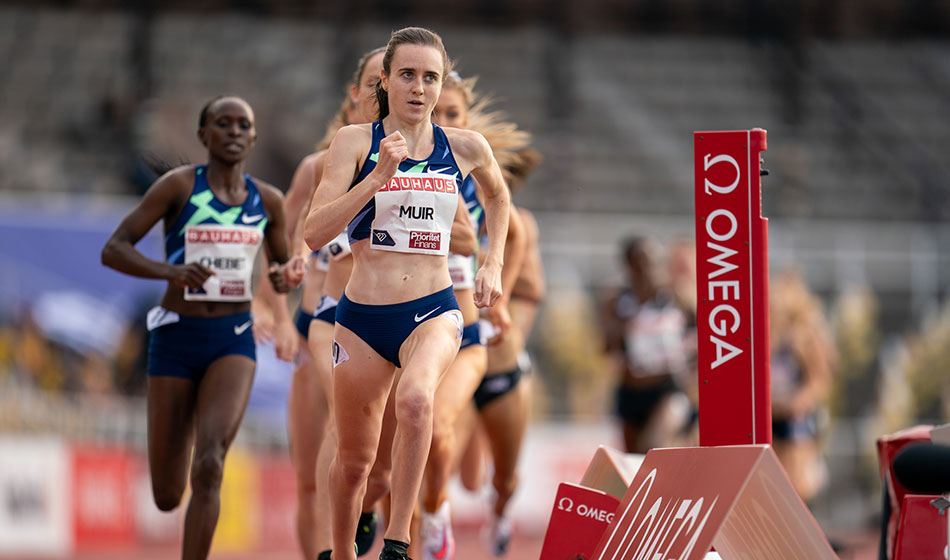 Photo by Chris Cooper
'Best is yet to come from Laura and Jemma' – Tim Hutchings
'It went really well, very happy with it,' said Laura.
'It was really windy. I felt strong in the last lap and was able to work well into the wind and ultimately come away with a clear win.
'My strength is my endurance and I really wanted to run fast today and ultimately I made sure I cut behind the pacers as best I could when I did have them and then tried the best by myself.'
 'I enjoyed it and I like to run fast,' said Jemma, with World silver medallist, America athlete Raevyn Rogers in second in a race where all the starters had sub-two minute PBs.
'My coach said if you have a kick at the end, kick, and I felt good so I did. I don't have a completely set plan because you never know what's going to happen in a race, but it went one of the ways it could have went.
'We're really fortunate that we (Laura Muir) train together and we're world class athletes and we complement each other in different ways.
'I'm bringing her on in speed and she's bringing me on in endurance and we're both working so hard together. I've run 1:57 indoors so I was hoping to run a bit quicker but this year is about getting experience before next year and learning to win.
'It's been hard without physios and camps but you have to look at the bigger picture – athletics might be our whole world but there's other things going on in the world as well.'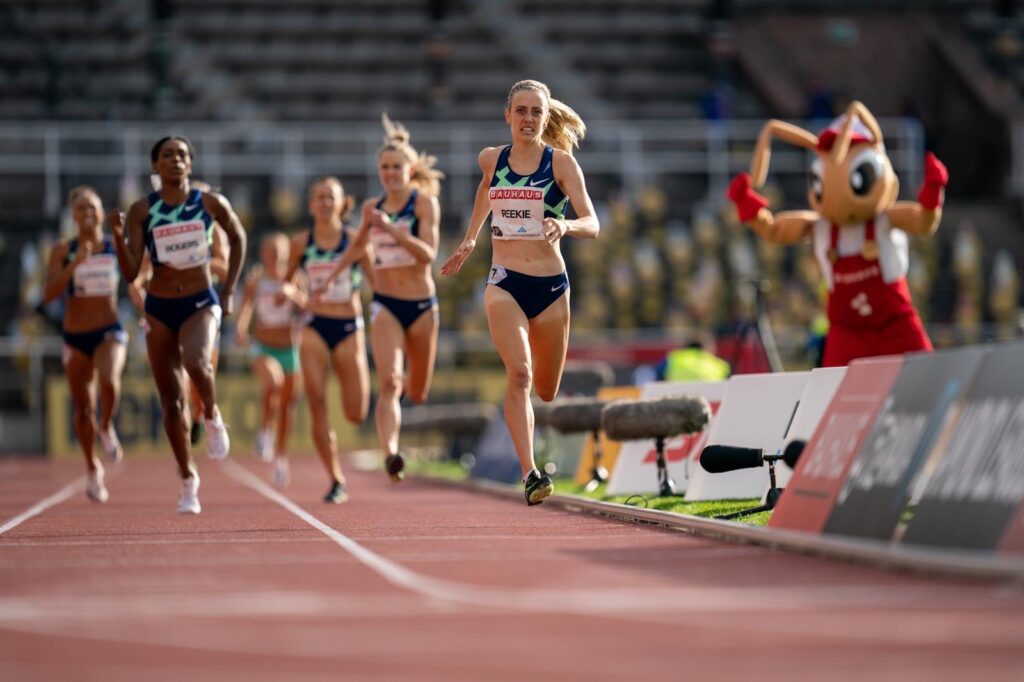 Photo by Chris Cooper
Tags: Eilish McColgan, Jemma Reekie, Laura Muir, Stockholm, Sweden, Wanda Diamond League