Simpson lands £400 cash bonus from GAA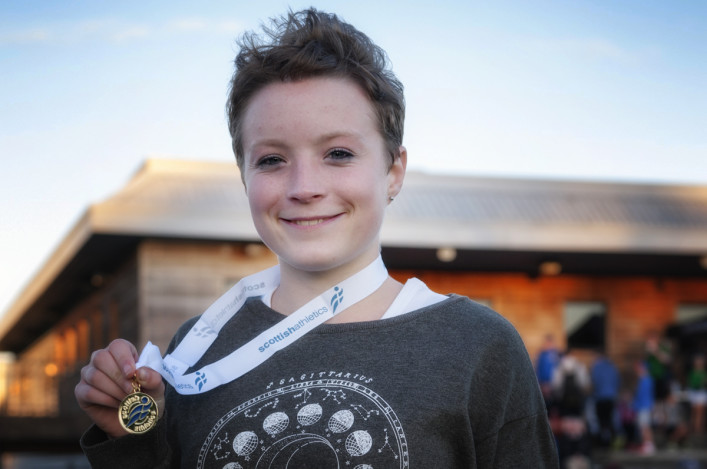 Fife AC athlete Annabel Simpson celebrates at the GAA Miler Meet (photos by Bobby Gavin)
PHOTOS on Facebook by Bobby Gavin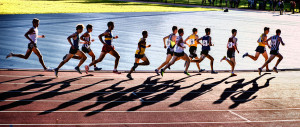 Scotland international Annabel Simpson decided on a 5000m track run instead of a World Champs hill trial – and the decision paid a £400 dividend at Crownpoint.
The Fife AC athlete landed all the 'prize pot' put up by the Glasgow Athletics Association in the latest of their successful Miler Meet series.
Simpson ran a PB of 16.35.81 to win an East of Scotland U20 gold medal and will now race the 5K on the track at the Seniors at Grangemouth.
'I had thought about racing the GB hill trials for the World Champs in the Lake District this weekend,' said Annabel.
'I was fourth in that last year and ended up as non-travelling reserve for the Champs in Madeira! This year, I've not been so 'hill-fit' and about a week ago I settled on running the 5000 in Glasgow – I am delighted I did!
'I've not really had a good 5k this year so to PB felt great and I will race it now at the Senior Champs I would think. Hopefully Freya Ross will be there again at that one as it is good to race people like that.'
Asked about the prize pot cash, Annabel grinned: 'Do you think I can now retire from stacking shelves at Tesco?'  The run took her to the top of the GB U20 Women's rankings for 2016.
Simpson picked up all the cash with windy conditions mitigating against really good times in races at 5000m and 1500m, although once again there was a rash of PBs down the field, which is always good to see.
Aberdeen AAC athlete Michael Ferguson won the main Men's 5000m race in 14.38.14 from Niall Sheehan of Herne Hill Harriers (14.55.20) and Corstorphine's Dermot Cummins (14.55.95)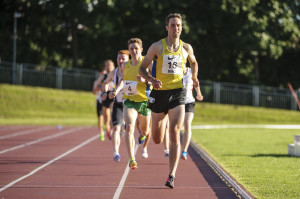 Alastair Hay leads home the main 1500m race
Commonwealth Games athlete Alastair Hay won the main men's 1500m race in 3.50.55 from Central AC team-mate, Dale Colley (3.51.74) with Inverclyde AC's Jonny Glen in third in 3.52.26.
Hay is another with the Seniors on his mind – unless events dictate otherwise.
'I am planning to race the 1500m at Grangemouth that weekend but my wife is due to give birth around that time so it could be a late decision,' explained Alastair.
'It has been good to get in some sessions recently with Andy Butchart as he prepares for the Olympics. Everyone at Central AC and in the group is thrilled with his progress and it was nice he came along on Friday night to cheer on others.'
For Glen, it was a last appearance in Scotland for the time being.
'I am off to America over the weekend for holiday and from there will go out to University of New Mexico,' said the GB international from Greenock, who has won a number of U17 and U20 titles in recent years.
'I'm on a three-year scholarship and am really looking forward to it. Because of the stage I am at, I'm scratched from team competition initially but will still race and my name should appear in the results apparently. If things go well over the next few months I may try and get back for the Euro Cross trials in Liverpool at the end of November.'
The East District Senior 5000 Men's medals went to Ferguson, Cummins and Will Mackay of Aberdeen. The Women's were won by Ross (Edinburgh AC), Kirstin Maxwell and Kate Jenkins (both Gala Harriers).
The West Distrcit Senior 5000 Men's medals went to Ryan Thomson, Kerry-Liam Wilson and Bobby Bristow (all Ronhill Cambuslang). The Women's were won by Avril Mason (Shettleston), Ruth Joss (Shettleston), Michelle Sandison (Springburn)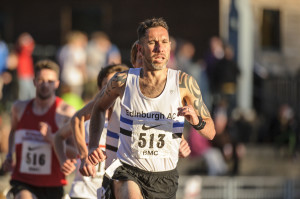 Bryan Mackie – superb 5000m run for M35 gold
*Masters Men's medals were up for grabs over 5000m and the following athletes picked up golds:
M35 Bryan Mackie (Edinburgh AC); M40 Kenny Campbell (Ronhill Cambuslang); M45 Kerry Liam Wilson (Ronhill Cambuslang); M50 Robert McCulloch (Kilbarchan AAC);  M55 Colin Feechan (Ronhill Cambuslang); M60 Alastair Dunlop (Stornoway).
Mackie and Wilson both recorded Scottish Masters bests in the M35 and M45 age groups with runs of  15.1854 and 15.23.34   respectively. Edinburgh AC's Mackie took a record held by Robert Gilroy while Ronhill Cambuslang's Wilson beat the previous time held by George Sim. Congratulations.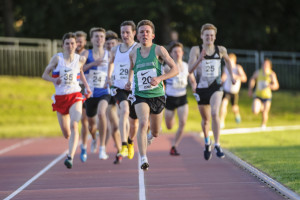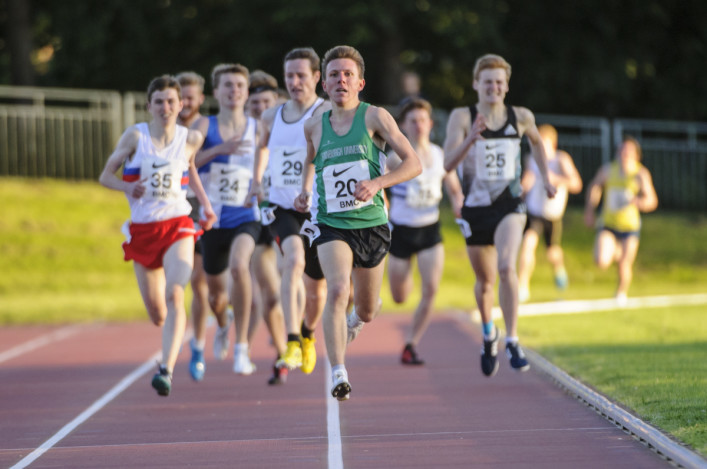 Tags: Alastair Hay, Annabel Simpson, Bryan Mackie, Crownpoint, Dale Colley, GAA Miler Meet, Jonny Glen, Kerry Liam-Wilson