scottishathletics are Governing Body of the Year 2017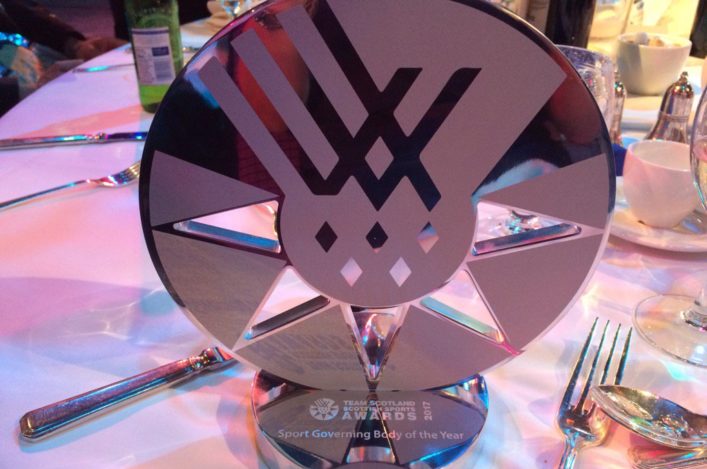 Sammi wins Scottish Sportsperson of the Year
scottishathletics were crowned Governing Body of the Year at the Scottish Sports Awards – for the second year in a row.
It is another huge compliment for the sport in Scotland after a superb 2017 which saw great achievement at elite level at the World Para Champs and the World Champs as well as great work by our clubs and continued growth at grassroots level.
Indeed, our submission to the judging panel covered a range of issues and scottishathletics was duly short-listed alongside Cricket Scotland and Netball Scotland prior to Thursday's annual dinner in Edinburgh.
Here's what Team Scotland said when announcing the Governing Body of the Year short-list earlier in September . . .
'Governing Body of the Year in 2016, scottishathletics continue to raise the bar with record numbers selected for the World Championships, records set at World, European, Commonwealth, British and Scottish level and over 120,000 athletes competing in Scottish Athletics permitted events.
'They are also paving the way for wider inclusion with a new partnership between their recreational initiative Jog Scotland and the Scottish Association for Mental Health, work with Leap Sports Scotland and Stonewall Scotland to support participation in athletics throughout the LGBT Community and a first-ever permit event to include a third gender/non-binary category held in June.'
President Leslie Roy, chief executive Mark Munro and Para elite coach Ian Mirfin collected the trophy from Lord Jack McConnell at the Scottish Sports Awards.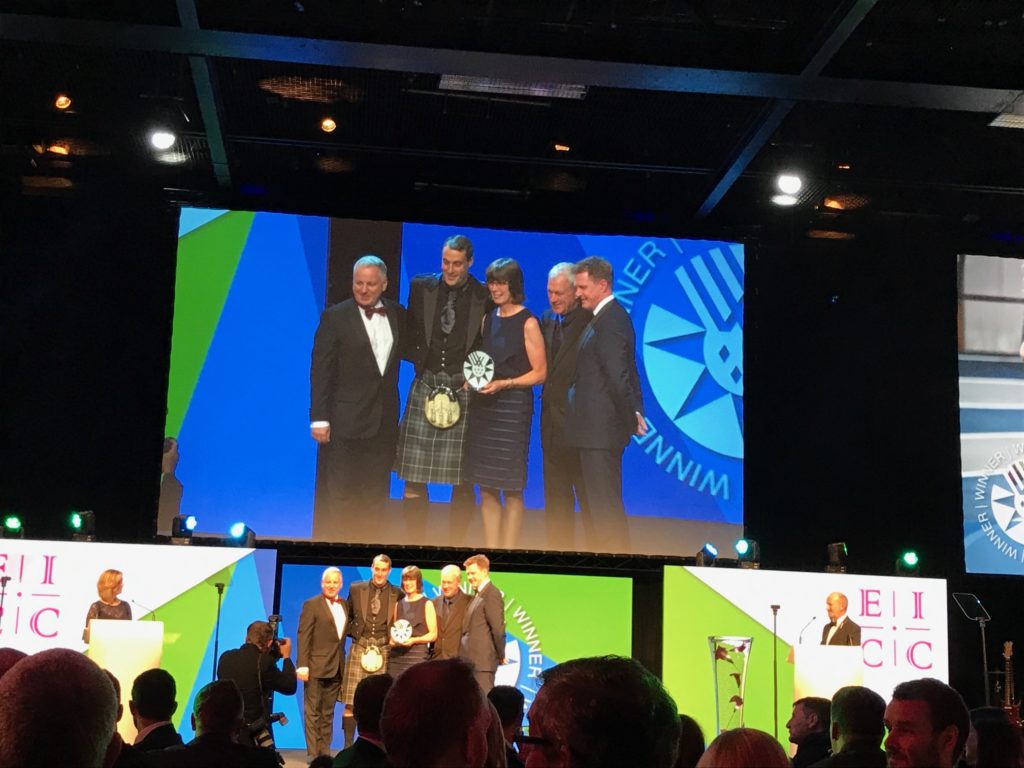 'We are absolutely delighted to win the Scottish Governing Body of the Year award for 2017,' said Mark.
'It was a great honour and privilege to even be short-listed again and recognises another fantastic year for the sport across all levels. We know the hard work being put in by other sports, too.
'But this success and winning the trophy itself for me simply recognises the efforts of our massive army of volunteers on the ground that make the sport happen 365 days of the year. Athletes, coaches, clubs, Officials and volunteers should share in the feel-good factor about this, as well as staff.
'There are so many good things happening in so many areas in athletics in Scotland but there are challenges, too, and we know that it takes hard work at all levels to generate the kind of development and success everyone is hoping for.
'I offer my own thank you to all our membership for making a contribution and. of course, to Team Scotland and the Scottish Sports Awards organisers.'
So, once again the judges felt the impact, growth and success merited acknowledgement for scottishathletics. And, effectively, the recognition belongs to the membership  – #SALBelieve #SALBelong #SALAchieve #SALTogether.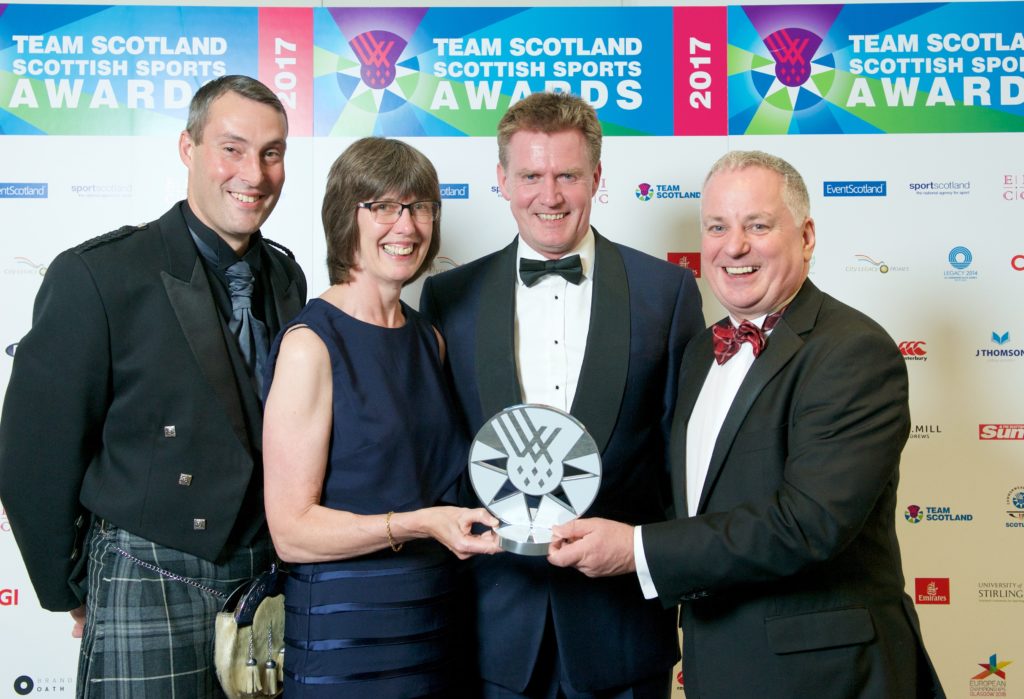 Tags: Governing Body of the Year, Ian Mirfin, Leslie Roy, Mark Munro, Scottish Sports Awards