Scots trio picked for IPC Europeans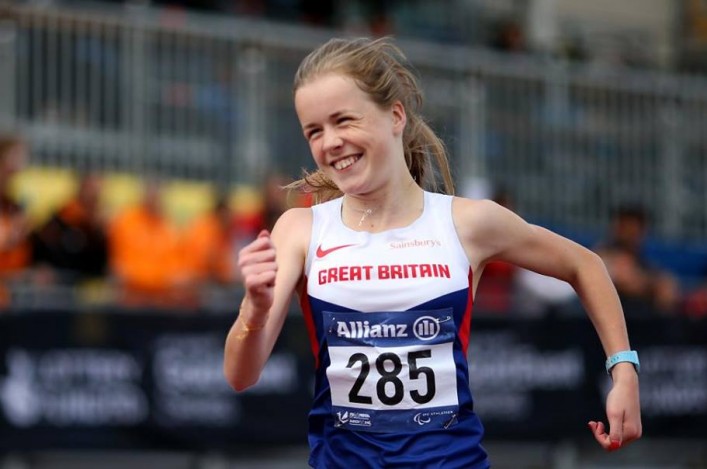 Maria Lyle – won two European golds at the last IPC European Champs
Scots strike gold in Swansea at 2014 IPC Europeans
Three Scots have been named within GB and NI's selection for the IPC European Championships in Italy next month.
A 49-strong team will head to Grosseto including thrower Jo Butterfield, sprinter Maria Lyle and long jumper Stef Reid to compete from June 10-16.
Eight current world champions are among the British Athletics team set to compete at the IPC Athletics European Championships – including Butterfield.
Maria, of course, was Scottish Para Athlete of the Year for 2015 while Stef Reid missed out on the Commonwealth Games in 2014 because her event was not among those offered in the integrated programme.
Jo won the European title in Swansea a couple of years ago as she made a remarkable international debut in the F32/51 club throw, and she will have her sights set on retaining that crown, but will face stiff competition from team-mates Gemma Prescott and Abbie Hunnisett, who were third and fourth at the previous edition.
'I'm thrilled to be selected and I see Italy as a great way to continue the preparation for the Paralympics,' said Glasgow-based Jo, who is coached by Shona Malcolm and Philip Peat.
'The Europeans mean a lot to me as I won gold with a European record in Swansea and it was my first competition. I was so new to the sport that I was still throwing from my 'day chair' back then rather a special throws frame, which I use now.
'I've not defended a title before so that is something new. And my target  has to be to try and retain my title.'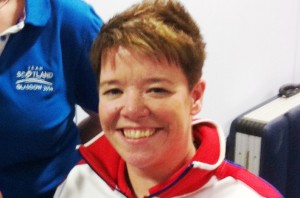 Jo Butterfield
World champions Georgie Hermitage and Kadeena Cox both extended their world records last weekend in Barcelona in the T37 400m and 200m respectively, and will go into the championships full of confidence after impressive starts to their outdoor campaigns.  They will also be part of the T35-38 4 x 100m relay which includes Maria Lyle, Olivia Breen and Sophie Hahn who were part of the gold-medal winning team in Qatar.
Stef Reid won gold at the Europeans a couple of years ago in Wales after missing out on the Commonwealth Games when her event was not one of those in the integrated  programme.
Head Coach Paula Dunn said: 'We have picked a team consisting of vast experience with the likes of Dave (Weir) and Richard (Whitehead) combined with plenty of potential as we look ahead over the next few years including the 2017 World Championships in London and 2020 Paralympics.
'Grosseto will give a number of athletes a chance to leave their mark in the build-up to Rio with others using it as a fantastic opportunity to learn and perform on a major stage. '
Full details on the British Athletics team for the IPC Athletics European Championships in Grosseto, Italy, are on the British Athletics website.
*IPC World medallist Sammi Kinghorn was among a handful of top Para athletes who chose to focus on their preparations for the Paralympics in Rio rather than compete in Italy.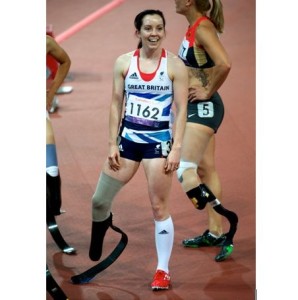 Stef Reid
Tags: Grosseto, IPC European Champs, Jo Butterfield, Maria Lyle, Stef Reid