Scots ready for Loughborough International 2017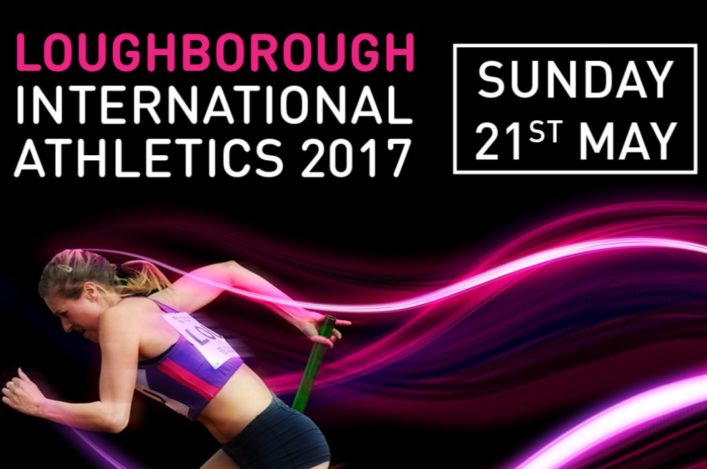 Five Scots selected for GB Juniors
Timetable and teams on event website
Scottish athletes head for the Loughborough International on Sunday – with Gold Coast 2018 qualification suddenly starting to come into focus.
It will be an exciting weekend for athletes with six teams contesting the event on the Sunday and a couple of our Olympians in the British Champs at 10,000m the previous eveningat the Highgate Night of the 10Ks in London.
Five selections by British Athletics for the GB Juniors team for Loughborough has led to some changes in the Scotland lineup – but that was to be anticipated.
And our Performance Director, Rodger Harkins, has stressed the nature of the event this weekend means he will be assessing individual performances throughout, regardless of vests.
With Scots available for selection for four of the six teams – Scotland, GB and NI Juniors, Loughborough Uni and British Unis – there will be a strong presence at the Paula Radcliffe Stadium for the 59th edition of this event on Sunday. It is a Gold Coast 2018 qualifying standard level event.
Meanwhile, Steph Twell and Beth Potter feature in the British 10,000m Champs at Highgate to make it a really busy weekend for our top track and field athletes.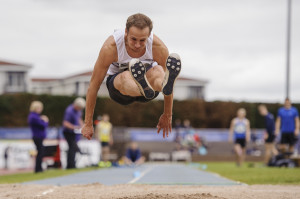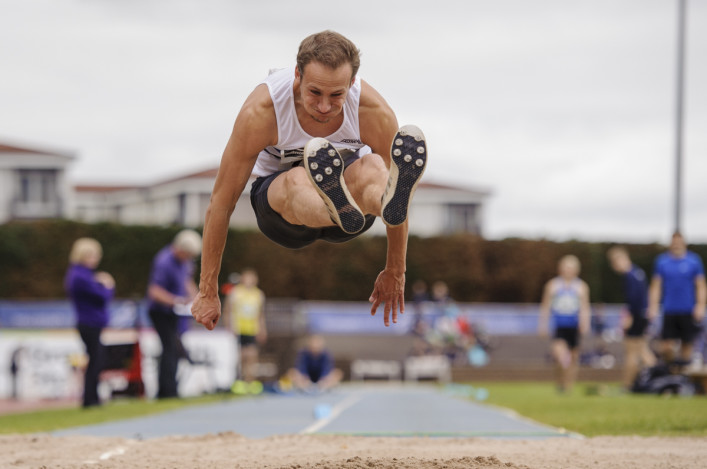 Allan Hamilton – long jump and 4 x 100m relay squad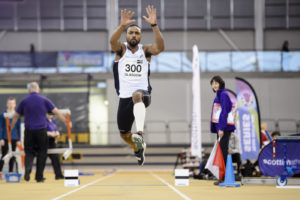 Chuxx Onyia – triple jump pick
*Following the GB Juniors selections, we've added Grant Plenderleith and Anna Tait to the Scotland selection, while the likes of Anthony Young, Chloe Lambert and Jenna Wrisberg are now involved in individual events after originally being named for relay squads.
Scotland Men:
Grant Plenderleith 100m, 200m; Anthony Young 400m; Ben Greenwood 800m; Cameron Boyek 1500m; Ryan Thomson 3000m; David Feeney 110m H; Jack Lawrie 400m H; Lachlan Oates 3000m S/C
Allan Smith High Jump; Allan Hamilton Long Jump; Chuxx Onyia Triple Jump; Jax Thoirs Pole Vault; Angus McInroy Shot, Discus; Andy Frost Hammer; Greg Millar Javelin
4 x 100m Relay: Fraser Angus; Allan Hamilton; Alec Thomas; Adam Clayton; Grant Plenderleith.
4 x400m Relay: Anthony Young; Jack Lawrie; Guy Learmonth; Ben Greenwood.
Scotland Women:
Jenna Wrisberg 100m; Chloe Lambert 200m; Zoey Clark 400m; Mhairi Hendry 800m; Anna Tait 1500m; Erin Wallace 3000m; Heather Paton 100m H; Mhairi Patience 400m H
Emma Nuttall High Jump; Sarah Warnock Long Jump; Zara Asante Triple Jump; Courtney MacGuire Pole Vault; Kirsty Law Discus; Rachel Hunter Hammer; Aileen Rennie Javelin.
4 x 100m Relay: Jenna Wrisberg; Sarah Malone; Heather Paton; Chloe Lambert; Maddie Silcock.
4 x 400 Relay: Kirsten McAslan; Kelsey Stewart; Zoey Clark; Mhairi Patience; Beth Dobbin.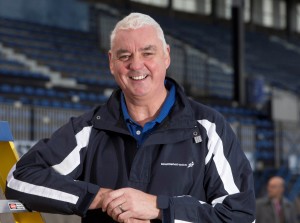 'Well done to the five athletes selected for GB and NI Juniors and they move over now from our Scotland team to those squads,' said Rodger.
'It is always a great honour to be selected for Scotland but at GB and NI Junior level there are a number of competition opportunities at international level (like the European U20s in Italy later this summer) so it's also great for our athletes to go and savour Loughborough with British Athletics.
'We will be keeping a very close eye on them in the GB vests as well as those in our own team on Sunday.
'I think it a real compliment for the scottishathletics National Academy that we had five selected (plus three more on stand-by, also).
'Through the Academy, we've been working closely with coaches and parents through that so it is pleasing to see if paying off for those athletes. This is what we wanted to come from the Academy structure – we want to be preparing athletes for European and global opportunities and we are seeing that happen.
'Obviously when these selections were confirmed we had to 're-draw' our own team and I want first thank those athletes involved in that for their patience and welcome those now selected for Scotland.
'We fully appreciate their co-operation on this and, really, it is just the nature of the Loughborough event.
'Again I would stress this weekend that while the Scotland team is our primary focus, and those representing GB and NI, we're also mindful of others competing for Loughborough or BUCS or as guests. We wish them all well in their preparation and in competition.'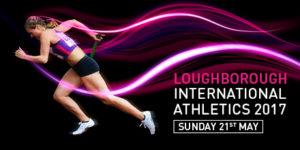 Tags: GB Juniors, Loughborough International 2017, Rodger Harkins