Scotland vests for Home Countries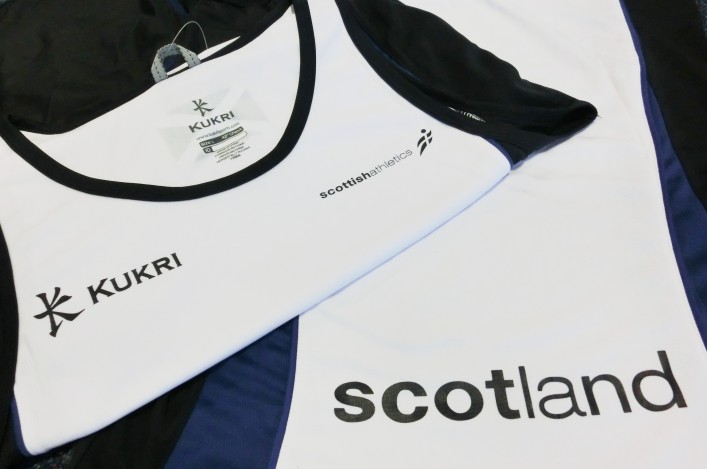 There will Scotland vests on offer to medallists at the National XC  at Falkirk.
We are sending teams to the Home Countries International XC event which will take place in Antrim in March.
Teams of four men and four women will be selected for Senior and U20 age group (and in this case, unlike the Celtic XC in January, the U20 age group dovetails with U20 at Scottish and British event).
Under the terms of the Road Running and Cross Country Selection Policy which is listed on this website, the first three eligible finishers at the National XC will be offered the chance to run at the Home Countries.
The full team will then be confirmed following the Inter-Counties event in Birmingham on March 7.
Here is the relevant section of the Selection Policy
Home Countries International: Up to 4 senior men; 4 senior women; 4 U20 men; 4 U20 women, (U20 based on UK rules). First 3 eligible athletes from the National Championships will be offered selection. The team will be finalised after the Inter-Counties.
The Antrim event is in conjunction with IAAF international races and takes place at Greenmount, Antrim, on Saturday 14 March.
Watch video footage of last year's National XC
Tags: Antrim, Callendar Park, Home Countries XC, National XC