Sarah runs sub 2:30 on fine marathon debut in Arizona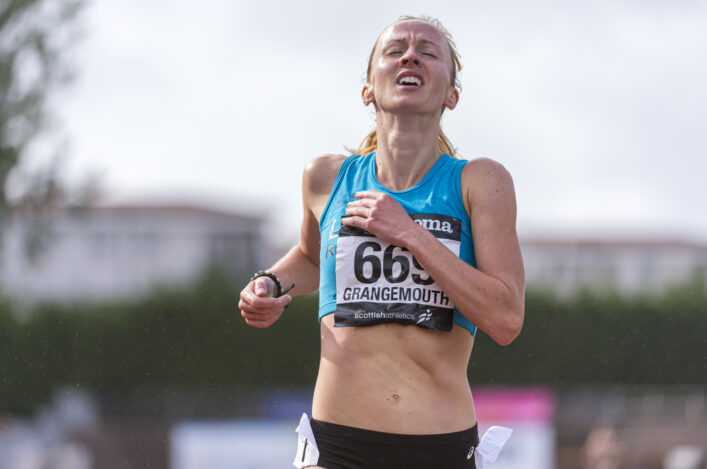 Photo by Bobby Gavin (from Grangemouth in 2019)
Many congratulations to Canada-based Scot Sarah Inglis on an excellent marathon debut in Arizona on Sunday.
Sarah clocked 2:29:41 for a ninth place finish in the special North American 'Marathon Project' event and that's just 11 seconds shy of the GB marathon standard for next year's Olympics.
The race was won by Sara Hall in 2:20.32 and 12 women in all went sub 2:30.
Such a solid debut looks to set Sarah up for a selection battle in the spring of 2021 and also puts her very much in the picture for Team Scotland for Birmingham 2022 in terms of women marathon contenders (with Steph Twell and Steph Davis leading the competition).
Sarah, associated with Lothian Running Club for many years, had splits (unofficial) of 1:14.46 and 1:15.05 as she took on the distance for the first time.
In fact, that effort takes her into the top ten in the Scottish all-time list at No 7 ahead of the former GB international, Susan Partridge, and just behind Hayley Haining.
And it reflects well, too, on the scottishathletics Marathon Project led by Robert Hawkins, which is looking to raise overall standards with Birmingham 2022 very much in mind. Sarah has recently been added to the project.
Well done to Sarah and coach Mark Bomba.
Tags: Marathon Prpject, Mark Bomba, Robert Hawkins, Sarah Inglis