Russia can be a springboard – Guy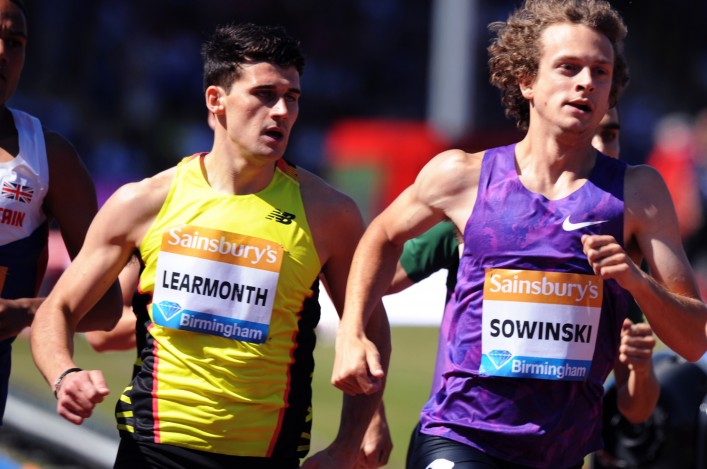 Learmonth in action in Birmingham before the fall – photo by Mark Shearman
Six Scots picked for Cheboksary 2015
Margaret Adeoye named GB captain

Guy Learmonth believes a Euro Team Champs appearance in Russia this weekend can help underline his progress over the past 12 months.
A year ago the Scottish 800m runner was preparing for the Commonwealth Games and not one but three successive showdowns with David Rudisha at Hampden which thrust him firmly into the spotlight.
With a British indoors title success and a Euro Indoors appearance in Prague under his belt, Learmonth is now the British Athletics selection for the Cheboksary 2015 event which represents his first senior outdoor appearance for GB.
An unfortunate fall at the Birmingham Grand Prix 10 days ago cost him the chance of a decent time and Guy has admitted he hopes Russia can help propel him to Beijing later in the summer – with the selection standard set at 1.46.00.
'I am very happy with the GB selection for Cheboksary and everyone is looking forward to the event,' Guy told scottishathletics.
'It was in our plan for the summer and now it is happening. We were looking at it during the indoor season and hoping to make Russia on the way to the trials in early July.
'I want to try and nail that time for Beijing and then look to the trials themselves. I've had two months of intense training and now I am ready to go.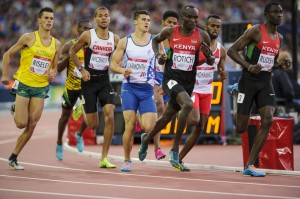 Hampden drama for Guy – photo by Bobby Gavin
'The Euro Team champs feels like a big event for me. It will be my first experience of an outdoor champs with GB after being at the Euros in Prague. It is all following on well from the Commonwealth Games and those three nights in Glasgow at Hampden.
It is always a great honour to represent your country and the big picture is that I want to keep getting the taste of these championship events. Prague has whetted the appetite. This time, in Russia, you are competing for team points as well for GB so there is an extra sense of responsibility I guess.
'I would like to think I am starting to tick some boxes over the past 12 months or so. Hopefully I am not standing still, I am progressing.
'You have to perform when it counts and it would be great if GB can do that at the Euro Team Champs – with the six Scots in the team doing well in our various events, too.'
Details of BBC coverage on Saturday and Sunday
As well as Guy, Jax Thoirs competes in the pole vault and Andrew Butchart races the 3000m following his recent appearance at the European 10,000m Cup. Eilidh Child is involved in the 400m Hurdles and the 4 x 400m relay squad while Lennie Waite returns for another 3000m steeplechase appearance.
And it will be a special weekend for discus thrower Kirsty Law, as she steps up for her first senior British vest.
*In the video interview here, which was recorded at the Birmingham Diamond League on June 7, Eilidh Child looks ahead to the Euro Team Champs in Russia.
Tags: Eilidh Child, Euro Team Champs, Guy Learmonth, Jax Thoirs, Kirsty Law, Lennie Waite