Peebles will host Junior Home International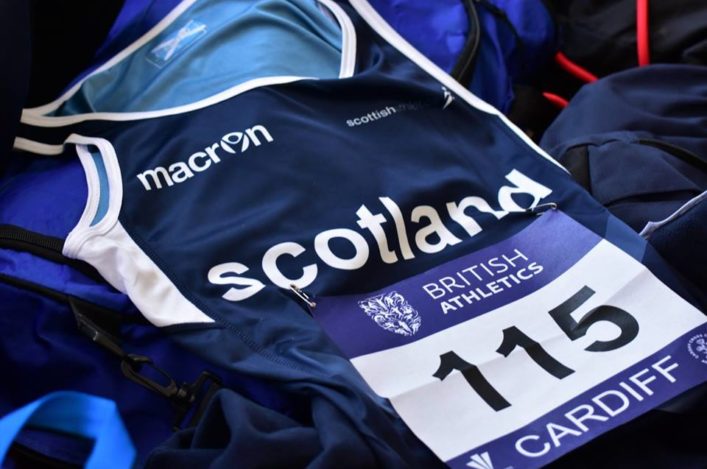 Mountain Running Challenge is back for 2017 from British Athletics
International hill running will head for Peebles later this year when the tough slopes of Cademuir hill will play host to the Junior Home International mountain races for U17 and U20 men and women.
Teams compete from Scotland, England, Ireland, Northern Ireland and Wales for the City of Edinburgh Trophy, with countries taking turns to host the event.
This year it's down to scottishathletics, who have decided that routes based on the Cademuir Rollercoaster courses will be perfectly suited to the event – which takes place on Saturday 6 September.
The races also incorporate the British and Irish Junior Mountain Running Championships for each of the four separate age-groups with the races open for non-international runners to enter on the day.
Event organiser Mike Pearson, from local club Moorfoot Runners, said: 'I organised this in 2008 when it was held in the Pentlands, but it's a particular honour to be asked by scottishathletics to organise this event in Peebles.
'It gives us a great opportunity to advertise the town to the mountain running community in the UK and Ireland.'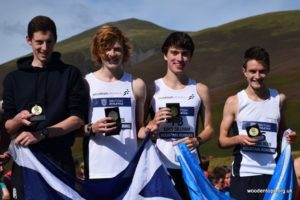 Scotland U20 men won JHI team gold in the Lake District last year
Gregor Nicholson, who is in charge of the race operations, added: 'We have tweaked the usual Rollercoaster race routes to fit the requirements of the Junior Home International guidelines set by UK Athletics.
'As a one-off, we'll also be using these slightly revised routes for this year's Cademuir Rollercoaster races on Saturday 12 August which scottishathletics will use as the trial races for selection of the Scotland teams.'
The Scotland selectors will be hoping that this can add to the Scotland team's home-soil advantage as they try to win back the City of Edinburgh Trophy for the overall winning team which was won narrowly by England last year in the Lake District.
Five local Moorfoot athletes have gained Scotland vests in this event since the junior section of the club was set up – Scout Adkin (four times 2008 to 2011), Alex Campbell (2009), Jacob Adkin (three times 2012 to 2014), Lucas Cheskin (2015) and Mairi Wallace (twice in 2015 & 2016).
Scout Adkin was victorious in the U20 Women's race in Ireland in 2010.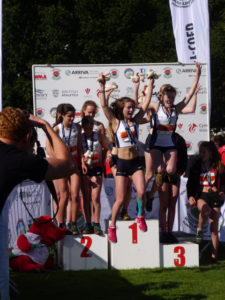 Scotland U17 Women celebrate team success and overall team victory for Scotland in 2015
With thanks to Gregor Nicholson and Mike Pearson