PBs for Steph and Sarah; East League XC; Neil's 50K+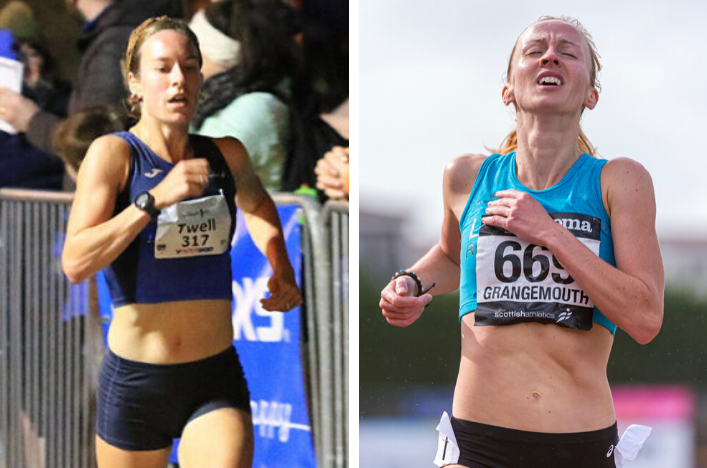 There were superb performances from Steph Twell and Sarah Inglis at Houston half marathon on Sunday. Both scored significant PBs, for Steph a 68:54 and Sarah 70:22. That takes them to 2nd and 3rd on the Scottish all-time list, chasing Liz McColgan's 67.11 from 1992.
Congratulations to both for such impressive runs, which bode well for performances in 2020.
---
East League XC
The final East league meeting of the season at Livingston resulted in Central AC winning the Senior Men's league and getting back the Sandilands Shield that Edinburgh University Hare & Hounds had won last year. In the Senior Women's League Edinburgh AC were champions over the season although Edinburgh University Hare & Hounds were 1st on the day. The 141 finishers in the Women's race was a league record. Overall trophies for Males went to Aberdeen AAC and Females to Edinburgh AC.
Huge thanks to the host clubs Central AC for Stirling, Edinburgh AC and Corstorphine AAC for Broxburn and Lothian RC and Linlithgow AAC for Livingston.
By Alex Jackson
---
Neil's 50k – and more
Ultra runner Neil Renault celebrated his selection for Scotland's Anglo Celtic Plate  100km team by running the Gloucester 50km race on Sunday and finishing 5th in a recorded time of 3.17.38. Sadly a marshalling misdirection meant the first few runners, including Neil, ran an estimated extra 1.5 miles.
Neil said: "It was a bit disappointing, after travelling all that way, not to get a bona fide 50km time, but I was really treating it, at this time of year, as a chance to have a longer run in a mildly  competitive situation so from that point of view it was fine! I reckon I would have been 9/10 minutes quicker for the exact 50km distance."
By Adrian Stott
Tags: East League XC, Neil Renault, Sarah Inglis, Steph Twell