Owen can't wait for World Para Champs debut in Dubai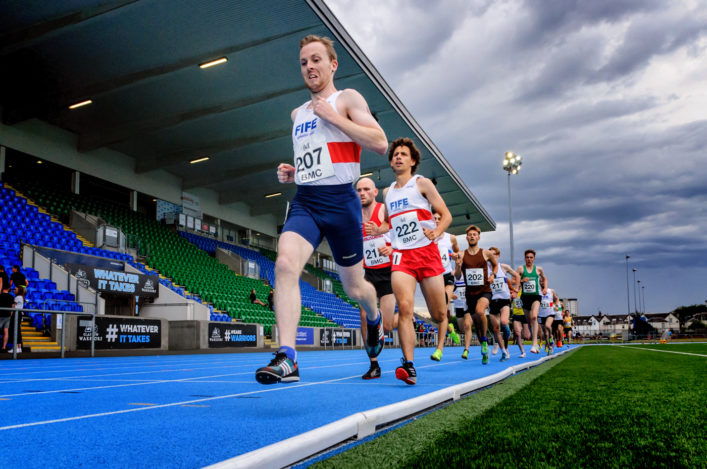 Owen Miller in GAA Miler Meet action (photo by Bobby Gavin)
Reid misses out but Rowlings is ready
Owen Miller is hoping that the opportunity to compete at the World Para Athletics Championships will prove to be a major stepping stone in his athletics career.
The Fife AC endurance athlete will make his British debut in Dubai off the back of a very successful year that has seen him set a new personal best of 3:56.32 and become the second on the all-time British T20 1500m list, for athletes who compete with learning or intellectual impairments.
Owen, who is coached by Steve Doig, hopes that he will be able to showcase to the world what he can do and hopes to lay down a marker on his first appearance in a British vest.
'It's a big opportunity for me to get to know some new people and some new faces on the team but it's also an opportunity to test myself against some of the very best athletes on the world stage,' said Owen.
READ MORE:
Full feature on Owen Miller on British Athletics website
Disability Sport Fife facebook post on Owen's road to Dubai
'The championships is a big step for me because I've never done a big event like this before so it will help me get more confidence ahead of more major competitions.
'At this stage, I'm a mixture of excited and nervous for the championships but I am looking forward to it.
'I've put all the hard work into training and my aim is to come away with a medal and that's what I hope I can do.
'This is part of the lead-up to Tokyo and the Paralympics and this to me is a really good opportunity to get a medal for the British team.'
Tags: Dubai, Fife AC, Owen Miller, World Para Athletics Champs, World Para Champs