Reid misses out; Rowlings ready for Dubai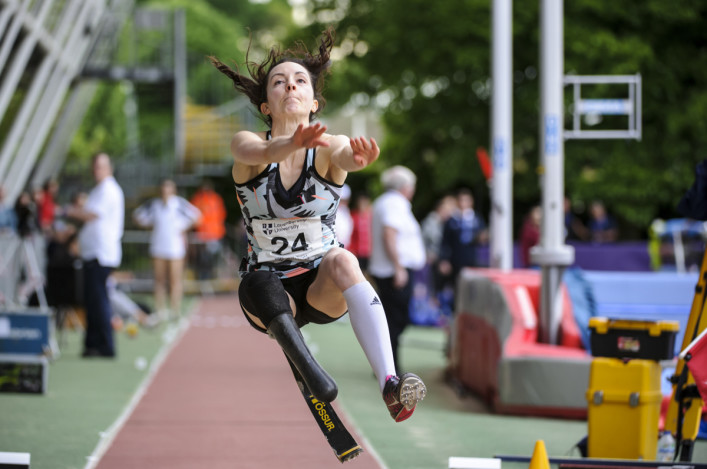 Stef Reid in action at Loughborough a couple of years ago (photo by Bobby Gavin)
British Athletics website announcement
British Athletics has confirmed that Stef Reid has withdrawn from the British squad for the World Para Athletics Championships in Dubai due to an ankle injury.
Reid won the world championship title in the T44 long jump at the London Stadium two years ago having won silver at the Paralympic Games in Rio.
On her withdrawal from the T64 long jump, Stef Reid commented: 'It's hard to do the work and not get the chance to perform. Unfortunately, sport has some difficult moments.
'But it's not helpful to dwell on them too long so my focus will now shift to Tokyo. I have a fantastic team and I am looking forward to doing it all again next season!'
The British Athletics team will head to World Para Athletics Championships in Dubai between 7-15 November.
+++
Ben Rowlings is a Scottish-based Para athlete relishing the prospect of Dubai coming up fast on the horizon.
Ben, based at Stirling and coached by Ian Mirfin, is preparing to join the GB and NI team for the World Para Champs alongside a whole host of Scottish athletes.
He's been talking to Stirling University Sport about the champs coming up.
+++
Tags: Ben Rowlings, Dubai, Stef Reid, World Para Athletics Champs