Noticeboard: GP; Inverness 10k; Race Walking; Livingston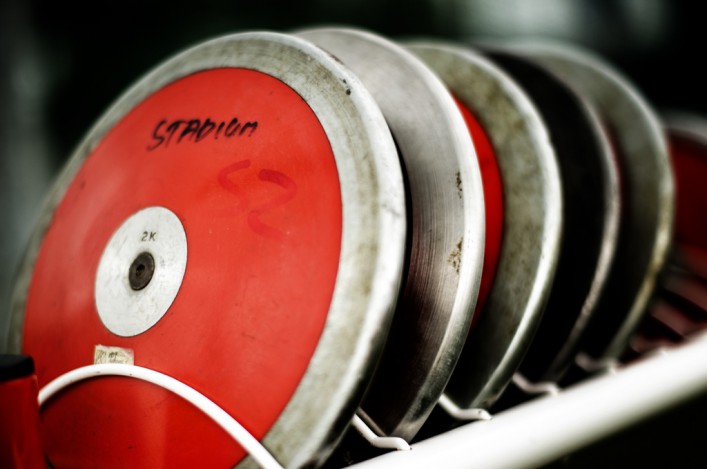 The first year of our Throws and Jumps Grand Prix is at the halfway stage after two of the four events.
Now athletes, coaches and parents should be thinking ahead to the remaining two fixtures with next up the weekend of July 25 and 26.
Craigswood stadium in Livingston is the venue once again for the Throws and Jumps and, after numerous PB performances so far in April and June, we'd love to see the trend continue.
George Evans and Kirsty Costello all came up with terrific performances in the more recent event and it would be good to see more jumps athletes supporting the event.
Mary Anderson has kindly agreed to take the entries for the two remaining GP events and can be emailed here  (note, not the scottishathletics email address)
The final weekend date for diaries and training schedule is September 5 and 6 and Livingston is again the venue.
Entry to all four events was cheaper and a number of people have already signed-up in that way. But those who choose to enter on the day will pay twice what they do if entering now!
+++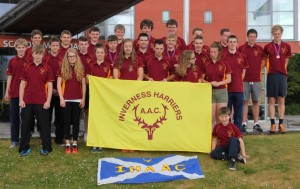 Inverness Harriers and Highland Council are joining forces to promote a brand new road race in the city on Sunday 19 July.
The Inverness Harriers 10K, which starts at Bught Park at 2pm, will become part of Inverness's two-day Gala. Much of the fast and flat course will be along the scenic banks of the River Ness and through the Harbour, with a turning point at the Inverness Caledonian Thistle football ground.
The event will be chip timed and there are prizes for the first three men and women and the leading male and female over 50s. The entry fee is £8 (£10 for non-SAL members).
'Inverness needs a race at this time of year and we had originally hoped to run the 10K as part of the city's Highland Games the previous day but since there are road closures involved, it's a lot simpler on the Sunday,' said race director Charlie Forbes.
'We feel that this can develop into a very competitive, major event on the calendar and an extremely flat course makes it very promising indeed for fast times.'
More information and downloadable entry forms are online on the club website.  In addition to pre-entries, entry can be done on the day at Bught Park – but there is a limit of 50 on the day to ease race administration.
+++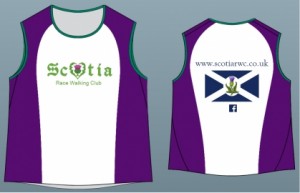 Scotia Race Walking Club were formed not so long ago and the new club, seeking to 'reinvent' that particular strand of the sport, have enjoyed recent success.
Back in May, Bill McFadden travelled to Kirkby near Fleetham to compete in NARWA 35k race walking championship. It saw Bill come from five minutes behind the leader to finish within a minute of the winner and second  in a time of 3 hours 51 minutes. This was a 13-minute improvement on the previous years 35k
Then, in June, Scotia Race Walking Club headed to Horwich for the BMAF Championship. In the biggest field seen in years, Bill McFadden finished  five overall and fourth in his age group. Agnes Ellis, in her first championship race, came in fith overall, and second in her age group, and Andrew Fraser came in first in his age group.
Scotland came third in the team event just behind Ireland. Agnes Ellis is the first female that Scotia has taken to the BMAF championship, race walking, from Scotland.
Results: Bill McFadden 28.19; Andrew Fraser 31.06; Agnes Ellis 33.15
Wednesday 24 June saw Scotia RWC and Rualk (St. Marys Church Group) competed in the Scottish Vets 5k at Clydebank.
This was a tremendous night which saw Scotia taking 1st Male and 1st Female in the race walk event. The walkers included a majority of first time walkers. David Mushet joined the race and is in training to compete in the world transplant games, representing Team GB in Mar Del Plata, Argentina, in August.
Times for this event: Bill McFadden (Scotia RWC) 27.15, Agnes Ellis (Scotia RWC) 31.24, a fantastic PB, Katrina Weldon (Rualk) 34.07, Moira Pettigrew (Rualk) 34.18, David Mushet (kilbarchan) 36.05, Freda Peters (Rualk) 37.45, Caroline Michie (Rualk) 40.28, Caroline Ferry (Rualk) 40.43, and Carol Archer (Rualk) 40.49
+++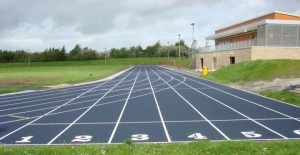 Craigswood track at Livingston
There's a new event on the club fixture list this summer with Livingston holding an Open Combined Events Championships and Open Mile Championships at Craigswood on Saturday 8 August
This is a great opportunity for club athletes with an interest in multi-events or middle-distance running to try something new at their local track.
COMBINED EVENTS
The Combined Events Championships is a pentathlon (five events) for U13 to SEN athletes and a quadrathlon (four events) for U11s. The events included are:
Quadrathlon (U11) – 80m, 600m, Long Jump and Shot Putt
Pentathlon (U13/U15/U17/U20W/SW) – Sprint Hurdles, 800m, High Jump, Long Jump and Shot Putt
Pentathlon (U20M/SM) – 200m, 1500m, Long Jump, Discus and Javelin
Medals will be presented for 1st/2nd/3rd place for each age group (U11/U13/U15/U17/U20/SEN).
MILE
Mile races will be seeded based on performance – not on age group – with the heats ordered fastest to slowest.
Overall age group placings will be determined based on electronic timing with medals presented for 1st/2nd/3rd place for each age group (U13/U15/U17/SEN)
Entry: Livingston Open Combined Events Championships
Entry: Livingston Open Mile Championships
+++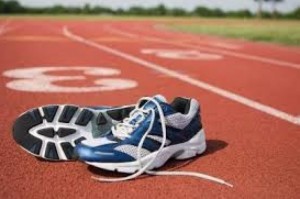 The Middle Distance Manchester Project is proving a big success with athletes and coaches as scottishathletics seek to raise standards.
We have been involved in organising group travel to the BMC meetings at Stretford in Manchester on Tuesday nights for races at 800m, 1500m and 3000m over the past two summers.
There are three remaining Tuesday night dates on offer for the 2015 season – July 21 and August 11 and 25. Please contact Mark Pollard by email if you want to take up one of the remaining places on the bus mark.pollard@scottishathletics.org.uk
There is more detail on the project in the story when we launched it in February.
Tags: Craigswood, Inverness 10k, Inverness Harriers, Livingston and District AAC, Manchester Project, Race Walking, Scotia, Throws and Jumps Grand Prix