New names win Battle of Falkirk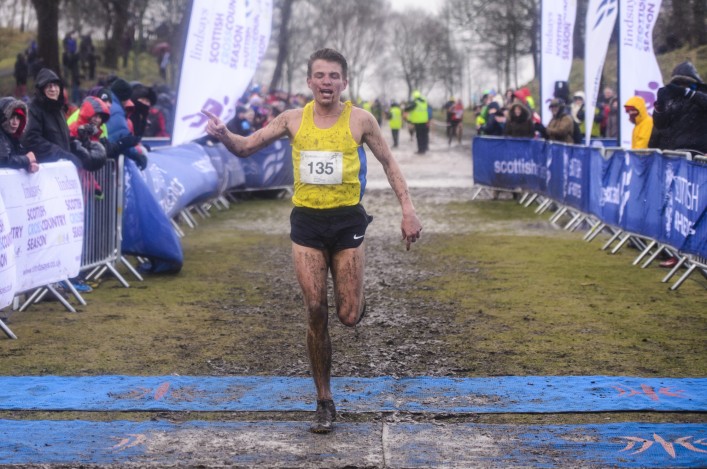 VIDEO footage of all races at Callendar Park
RESULTS from Callendar Park are online on our Events section page
PHOTOS by Bobby Gavin are on Facebook
The biggest entry field for 21 years for the Scottish National XC included the names of some significant former champions and we have had an Olympian and six-time Falkirk winner – Freya Ross – on duty as a volunteer marshal.
But when the wind, rain and snow had relented, and the mud-baths were over, there were new winners on the event's illustrious 'Roll of Honour' in the Senior races – as Andrew Butchart and Maddie Murray proved victorious in what were true tests of endurance.
The Butchart v Callum Hawkins encounter had always seemed replete with possibilities. As it transpired, it was the Women's race which produced a tighter finish as Edinburgh AC athlete Murray sprinted beyond Rosie Smith to claim gold.
Central AC's Butchart savoured a winning margin of 18 seconds over 12k against Hawkins and, once again, Falkirk was a happy hunting ground for his club. Central, with five athletes in the top 10, made it five-in-a-row in the Senior Men's race, won the Women's team race and the Men's U20 golds and Women's U20 individual gold.
Congratulations, also, to age group champions Jonny Glen (Inverclyde AC) and Kathryn Gillespie (Central AC) at U20; Connor Maclean (Stornoway RAC) and Laura Stark (Kilbarchan AAC) at U17; Adam Scott (Fife AC) and Erin Wallace (Giffnock North AAC) at U15 and Hamish Armitt (Giffnock North AAC) and Emma Frew (Ayr Seaforth) at U13.
Now Andrew, coached by Derek Easton, will head to the Inter-Counties in Birmingham on March 7 with the British Challenge series up for grabs against the likes of Adam Hickey – although whether places at the World Cross in China are on offer seems less sure given the British Athletics policy on the issue.
'There wasn't a big game-plan,' smiled Butchart, who took the silver to Hawkins back in 2014. Luke Traynor of Giffnock took the bronze this time around.
'I just wanted to sit in with Callum and then try and kick close to the finish. As it happened, I got a bit of lead going up one of the hills and managed to stretch it a bit I think. You hear shouts about how far the gap is, and you can try and look round a bit, but you are never really sure how much of an advantage you have.
'I'm delighted to win it, obviously. Every time I race against Callum I enjoy it. It is good to get on the start-line with him and we've have some good races this winter.  I am guessing we will do it all again in Birmingham . . .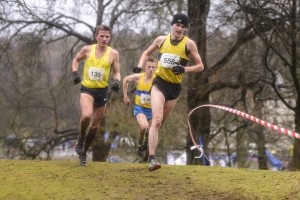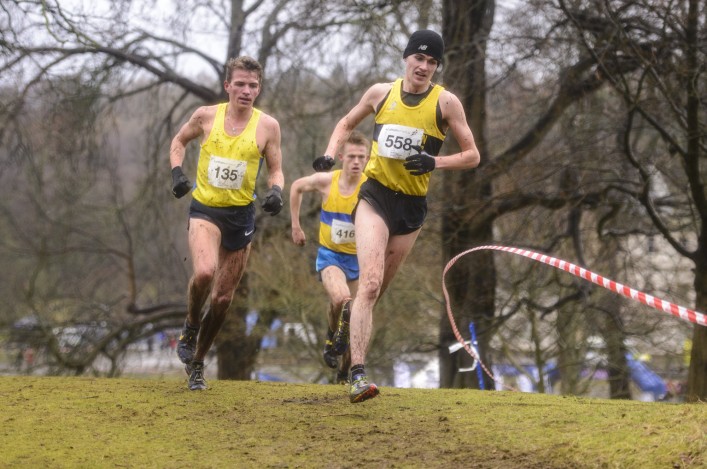 'I do feel I am showing improvement. Derek Easton is a great coach – the best in Scotland I feel for endurance – and I've stepped it up this year. It is a great squad and Derek knows how to get the best out of people.
'I did the track indoors last week at the British champs and it was just a wee tester to see what I could do. I enjoyed it and I was happy with 8.09 for 3000m. It shows I still have some speed when we have not really done speed-work. I was hoping it might help me towards the finish and maybe it did.
'Now it is Birmingham for the Inter-Counties and again it is another chance to test yourself at British level. Callum and I have both done well in those terms this season and hopefully we can do so again and take it from there.'
Delighted coach Easton said: 'There's been improvement with Andrew and he is quite new to a high volume of training. But you can see him getting stronger and stronger.
'It is quite exciting to think how good he might yet be. The indoor race last week was simply to get him some speed. Fingers crossed now he can go to Birmingham and have a really good run in the British XC Challenge final.'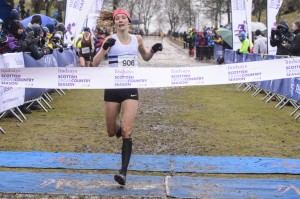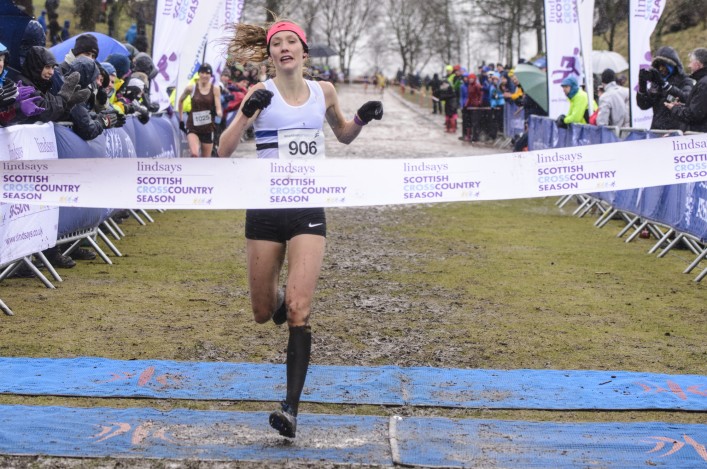 Maddie Murray is an Australian now resident on these shores and studying podiatry at university in Edinburgh.
'I have been living in Scotland for the past six years, although my family is now back in Australia,' she said, with Central AC's Morag MacLarty on the podium for the first time at Senior level for the bronze after a number of wins in the age groups.
'I was over there at Christmas and New Year but I'm studying here and, when I came back in January, I was back into things with a 1500m at the Senior Indoors. It was great to win today. There was a good field there so it feels brilliant to have won the gold.
'I didn't come here today with huge expectations. I wanted to have a good race but then on the final straight I thought I had a chance in a sprint. It is a great event and I thought the atmosphere on the course was amazing.'
All at scottishathletics would like to say a huge thank-you to our clubs for making such a superb commitment to the event. WE also thank warmly all marshals, volunteers and organisers as well as Lindsays, the Falkirk Community Trust and host club Falkirk Victoria Harriers.
Senior Men's Team result: 1 Central Ac 46 2 Shettleston Harriers 105 3 Corstorphine AAC 107
Senior Women's Team result: 1 Central AC 45 2 Hunters Bog Trotters 55 3 Victoria Park City of Glasgow 96
With thanks to Bobby Gavin for these great pictures – on a tough day for photographers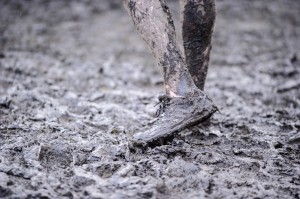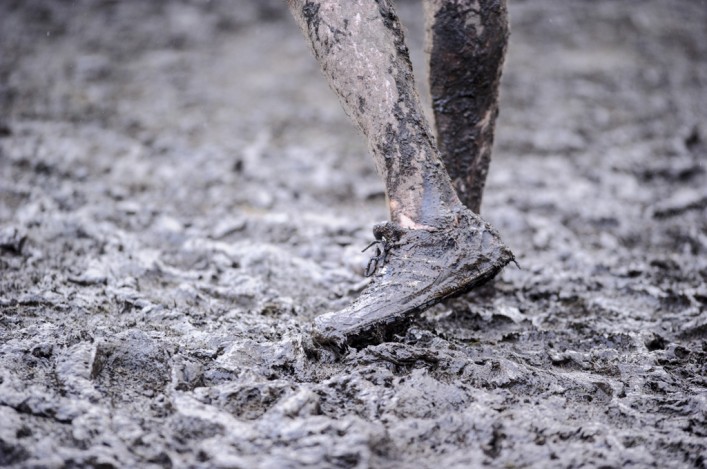 Tags: Andrew Butchart, Callum Hawkins, Central AC, Jonny Glen, Kathryn Gillespie, Lindsays Cross Country Season, Luke Traynor, Maddie Murray, Morag MacLarty, National XC, Rosie Smith