New chair vacancy: apply now for voluntary role from 2021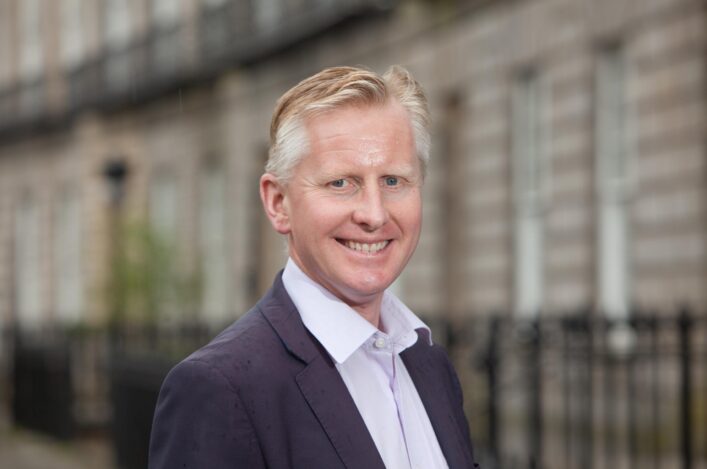 Chairman Ian Beattie will continue to lead scottishathletics and the sport for a further 12 months (photo via Lindsays)
Chair vacancy – view the advert
scottishathletics are seeking an informed, enthused and driven individual to fill the voluntary role as our new Chair.
Ian Beattie, who is currently in post, will stay with us in the leadership role until the autumn of next year and the September 2021 AGM.
With a clear desire to start planning ahead, however, we have opened the process to invite applications for the new chair – with a view that our successful candidate then has a few months months of 'lead-in' time with guidance from key personnel like Ian and our President, Ron Morrison.
It is a significant position within our sport and requires a big commitment from the successful candidate both in terms of focus and time (with 15 hours per month being asked).
View the advert for the Chair vacancy on our Jobs in Athletics page. Please note the applications close on Wednesday 22 July.
'The main responsibility of the Chair of scottishathletics is to work with the company Board and the Chief Executive in developing and implementing the current strategic plan 'Building a Culture of Success,' said Ron Morrison.
'In his two terms of office, Ian Beattie has led the sport with wisdom and a gentle grace.
'While many targets have been reached, I think Ian's major achievement has been to inspire the many talented athletes, officials, coaches, volunteers and staff to work together rather than compete with one another.
Ian Beattie to stay as Chair for another year
'I believe there is now a background buzz that athletics in Scotland and scottishathletics are achieving their goals.
'Over the past few years, scottishathletics have been awarded the Team Scotland 'Governing Body of the Year' award in 2016, 2017 and in 2019.
'We are now looking for someone who can provide the leadership required to maintain that level of governance.'
The closing date for applications is 12 noon on Wednesday 22 July 2020.
scottishathletics are committed to selecting solely on the basis of ability and welcome applications from all sectors of the community.
President Ron Morrison
scottishathletics were named 'Governing Body of the Year' at the Scottish Sports Awards in 2016, 2017 and 2019.
scottishathletics are Governing Body of the Year for third time
And, earlier this year, auditors KPMG gave scottishathletics a 'Satisfactory' ranking – the highest available rating – in their latest four-year audit conducted in February/March just prior to lockdown.
Audit rating is 'satisfactory' – the highest available
Tags: AGM, Chair, Ian Beattie, Ron Morrison