My coaching journey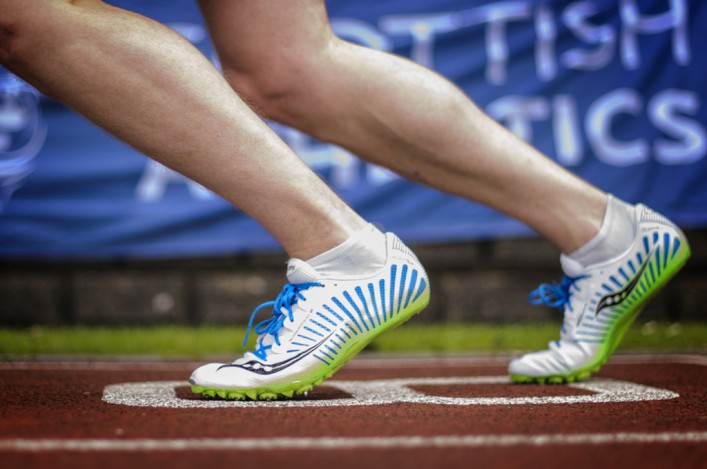 Improving the knowledge and skill-set of our coaches is fundamental for the progress of athletics in Scotland.
At scottishathletics, therefore, we place a big emphasis on our on-going Coach Education programme and the National Coaching Conference at the Emirates Arena on September 20/21.
Ruth Watson from East Lothian is someone who has been advancing her education as a coach and recently progressed and completed the Event Group Coach award in Scotland.
In a special blog post for scottishathletics, Ruth explains part of her own coaching journey …
'I am Ruth Watson.  I was asked to write this blog by scottishathletics, as I am one of three Scottish coaches to have completed the new Event Group Coach course that was introduced last year.
'In terms of background, I am a coach with the junior section of Haddington East Lothian Pacemakers (HELP), employed to coach athletics conditioning and movements skills with the newly established Team East Lothian and run a number of Run Jump Throw classes for Enjoy Leisure and Edinburgh Leisure.
'During term time, I can take up to 10 athletics sessions per week, coaching children from five years old to 17 years old. I do not exclusively coach Event Group athletes, which this course is aimed at, however I felt that gaining knowledge of where the athlete should end up would help shape the training programmes for the younger athletes.
'I have not followed the conventional pathway into coaching that many of my contemporaries have.  I did not join an athletics club when I was a child, then progress through the junior and senior ranks, before eventually becoming a coach at that club.
'In fact, I was a late starter. I joined a club having been inspired by Paula Radcliffe winning the 5000m at the Manchester Commonwealth Games in 2002. I was in my 30s, and wanted to compete in road races and marathons.
'I then became a parent helper in the junior section when my children joined the club, completed the Level 1 Assistant Coach course in 2009 and Level 2 Coach qualification in 2010.
'Even though I had a Level 2 qualification, I felt I was missing years of accumulated knowledge and experience that would have come from a lifetime in athletics.
'This new course, the content of which was described by a number of mentors as equivalent to the old style Level 3 & 4 qualification, was put together and presented by Tom Crick of British Athletics.
'In many ways it was a rather onerous task for him to take on; due to the vast amount of coaching material he had to read through, assess and summarise.
'But I have to say it has provided valuable reference material on topics such as classifying training methods, designing training progressions, strategies in training organisation, event technical model, through to the science of strength and conditioning. It would  have taken years of research to complete on my own.
'The main difference to this learning programme when compared with the old style courses, was that you completed the bulk of the studying online through the Ucoach resource of the British Athletics website.
'It was presented mainly by video, which I found easier to understand due to the clear manner in which Tom presented the material. Various athletes were filmed to show the correct movement patterns for the event, doing weight training and resistance training etc.
'Access to this resource was relatively easy. All you needed was to be at least a Level 2 qualified coach, your coach licence number and a password and this gives you access to Event Group coaching material covering all Event groups.
'I enrolled on the Sprints and Hurdles course. It consisted of 23 sections each composed of 5-8 subsections, then a multiple choice test at the end of each of the 23 sections.  You had to gain at least 80% to pass. (You were allowed to retry the multiple choice test if you did not pass first time).
'It took me six months to cover all the material on this course studying 1-2 hours a day when I could.  There were a number of coaches who studied and completed all the Event Groups simultaneously, which meant only one trip to Loughborough for the final Integration day.
'This final day, when all the enrolled coaches were brought together from scottishathletics, England Athletics,  Welsh Athletics and Athletics Northern Ireland, involved group analysis of various athletes, annual planning and most importantly exchange of ideas and experience.'