'My New Year resolutions will be faster times' – Eilish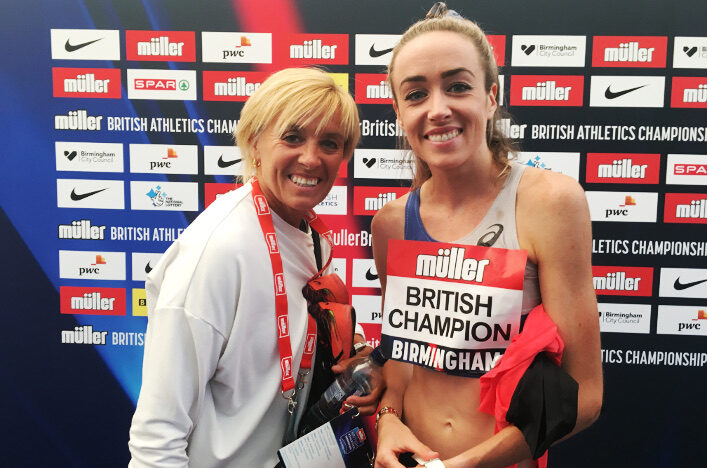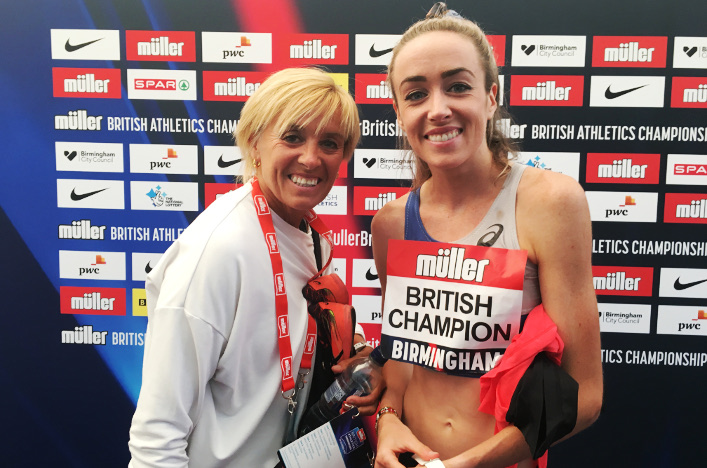 Eilish and mum/coach Liz celebrate British Championship in August (photo by Sue Gyford)
The past 12 months have been pretty eventful for Eilish McColgan.
A couple of Scottish records – one on the track and one on the road – and PBs at a number of distances have represented progress.
But Eilish has revealed she only hit one of three 'target times', albeit those were ambitious goals. There's not time quite like the turn of the year, though, for setting goals – so Eilish will be pinning notes to the living room mirror, it seems.
'It's scary how fast time flies,' she said, in her latest column for one of her main sponsors Lindsays.
'It feels like only last year we were preparing for the 2016 Olympic Games in Rio and that Tokyo was a far and distant dream.
'Yet here we are coming to the end of 2019 with 2020 on our horizon.
'Every January I write up my goals for the year. It's something I discuss with my mum and partner, Michael. Although we set my target times tough they are times we feel are within my capabilities. And it's never just one goal.
'As a professional athlete, it's important to be versatile and really extend yourself across a range of disciplines. An athlete who can run personal bests over several events is a dangerous one in competition and that's something we strive to achieve.
'This past year we noted down times for 1500m, 5000m and 10,000m but each year the events may change. One may be added and another dropped, depending on what distance we are aiming for.
'These goals are written up on a big bit of paper and stuck to the mirror of my fireplace so that I see them every day.
'When I'm eating my breakfast on the sofa every morning, doing my hair in the mirror or relaxing in the evening – the times are constantly in my eye line. They sink deep into my subconscious each day.'
Read the full column on the Lindsays website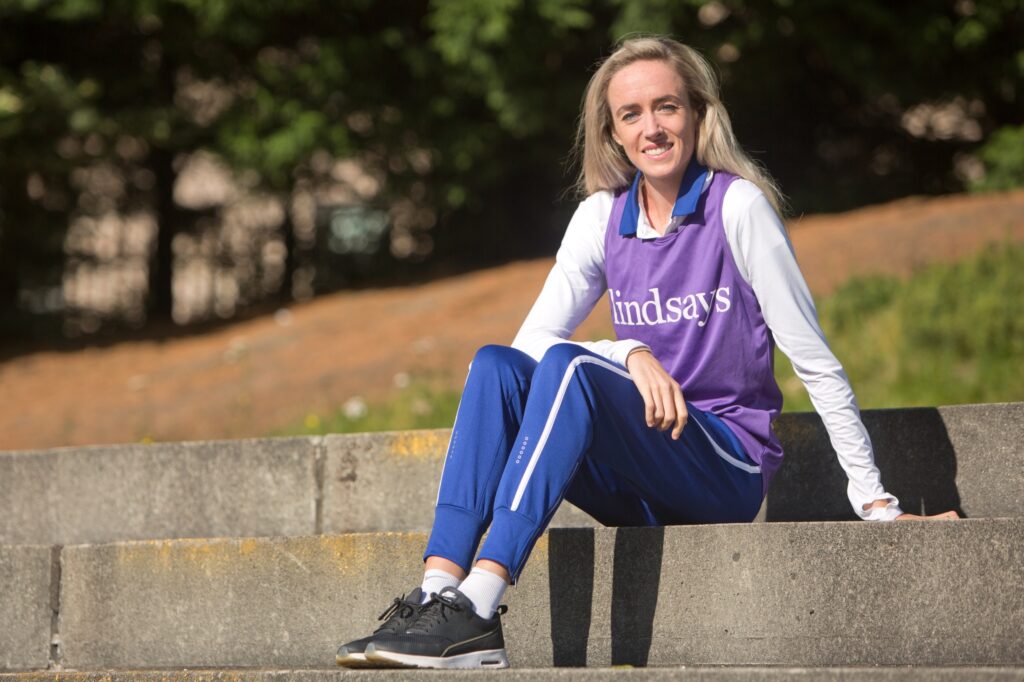 Athletics only looks like an individual sport
Tags: