Macron: 25 percent discount for our clubs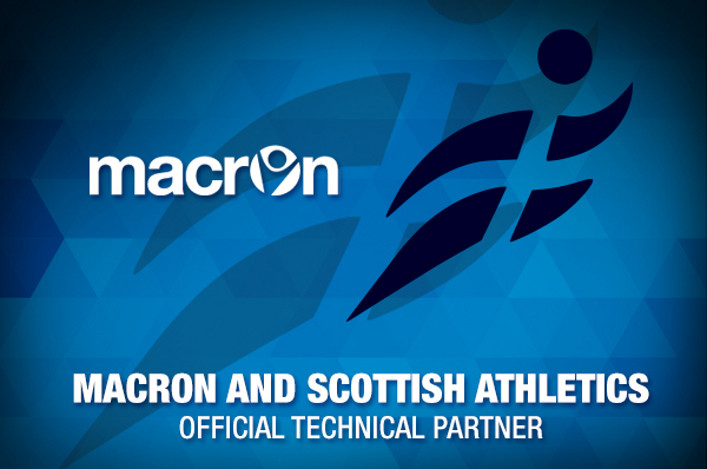 Scottish athletes wore our new Scotland kit – designed and produced by Macron – for the first time at the British Cross Challenge event in Liverpool.
And we're delighted to now confirm that our partnership with Macron extends to a significant discount for all scottishathletics clubs when they place orders with the firm's base at Murrayfield in Edinburgh.
Under the new agreement with scottishathletics, there is 25 percent off the recommended retail price on all teamwear for our affiliated clubs and for affiliated jogscotland groups. The discount applies to all personalisable Macron teamwear items for clubs/groups.
Mark Shields, Teamwear Specialist at Macron Store Murrayfield, said: 'Clubs are the lifeblood of the sport in Scotland, and our partnership with scottishathletics is only the beginning of what Macron wants to achieve within athletics in Scotland.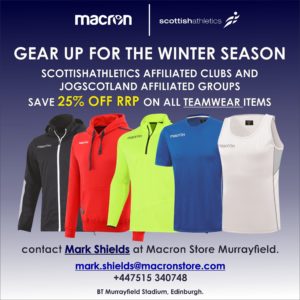 'The relationship between scottishathletics and Macron has been superb so far, and we are all hugely looking forward to watching athletes proudly representing their country in the striking new Macron range throughout the next number of seasons, including during the Commonwealth Games at Gold Coast in 2018.
'However, we are acutely aware that without the huge efforts undertaken by volunteers and coaches at clubs across the country, the sport would not be experiencing the ongoing upward trajectory of success at international level.
'We pride ourselves in building and maintaining excellent relationships across all of our sports, and it's a huge plus for us at have a base at Murrayfield Stadium, Edinburgh, which allows us to provide a uniquely personalised service to every one of our clubs.
'With over 5 million items of stock available for us to order immediately from Macron's main warehouses, our fast turnaround times are key to providing a responsive service and allow us to fulfill our fundamental aim of  contributing to the continued success of athletics at grass-roots level in Scotland'
In order to secure discount, all clubs and groups should contact Mark Shields when placing an order: Mark.Shields@macronstore.com
Mobile number 07515 340 748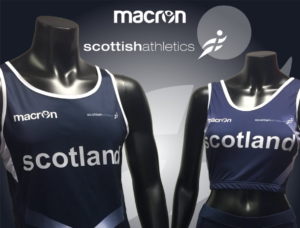 *There is no Scotland replica kit available at this juncture
Tags: Liverpool, Macron, Mark Shields, Scotland kit