#LindsaysXC: All set for an exciting day in Callendar Park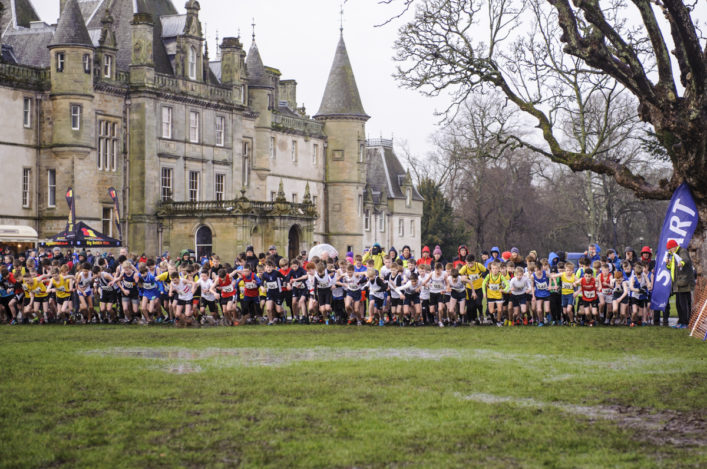 Herald column on XC participation
All roads lead to Falkirk on Saturday as the athletics community gathers again for the Lindsays National XC at Callendar Park.
With the Club Relays and international stars competing at the Muller Indoor GP to follow the next day, it's a huge weekend for our sport and we also hope you will join us online on Saturday evening to watch extended footage from Falkirk.
Cross country presents a physical and a mental challenge over any course at any age but Callendar Park also always delivers a terrific 'family' atmosphere as clubs gather (by the dozen) for nine races.
This year, for the first time, the distances are equal for all age groups following last year's move to 10K for both the Senior Men and Senior Women.
That change didn't alter a familiar pattern as Central AC continue to dominate the Senior Men's team race to the extent that this year they are chasing eight-in-a-row while the Central AC women triumphed last year for the third time in four years. Can any club break the mould in either of those races this year?
Here's the timetable for Saturday (declarations close 30 minutes before race start-time)
11.00: U13 Girls: 3.1k
11.16: U13 Boys: 3.1k
11.32: U15 Girls: 4.1k
11.53: U15 Boys: 4.1k
12.15: U20 Women 7.5k and U17 Women 6.k
12.50: U17 Men: 6k
13.25: Senior Women: 10k
14.25: U20 Men: 7.5k
14.55: Senior Men: 10k
Athletics Weekly previews 3 National XC events
LINDSAYS NATIONAL XC COUNTDOWN:"I think it's one of my favourite days in the calendar," says IAN BEATTIE ahead of the National #LindsaysXC Champs. scottishathletics Chairman and Chief Operating Officer of event sponsor Lindsays, Ian looks ahead to the big day with Peter Jardine.

Posted by Scottish Athletics on Wednesday, 21 February 2018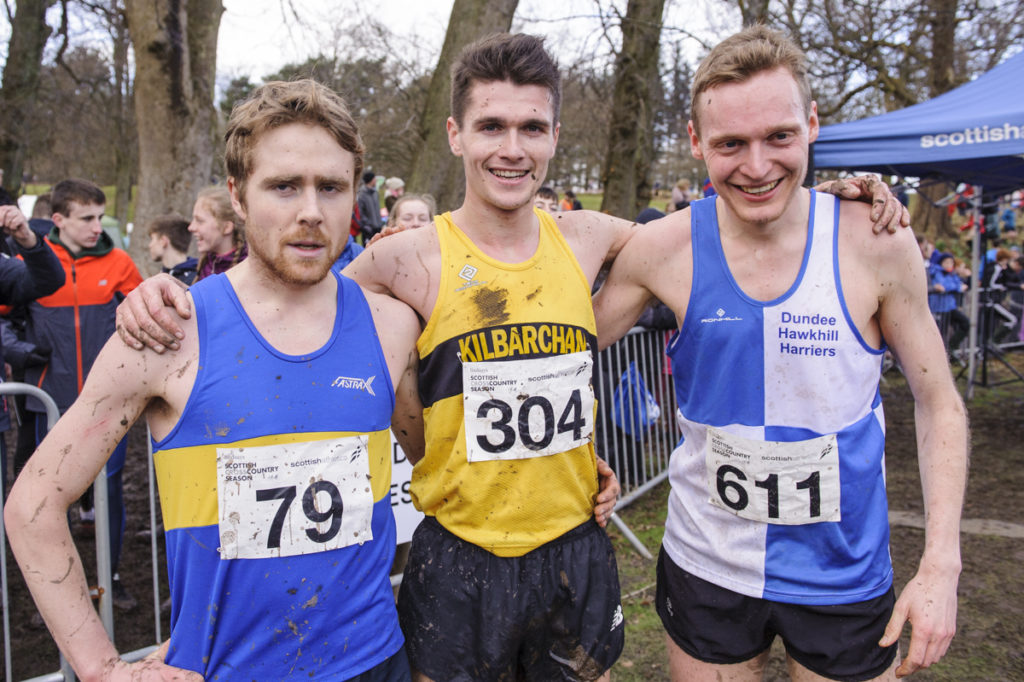 *Last year, Callum Hawkins won it as he prepared for the New York Half Marathon. But Falkirk was Central's Park. Central AC Senior Men made it seven-in-a-row in terms of team golds in that race. It was 1 Central 2 Shettleston 3 Cambuslang
*Central AC Senior Women won the team golds – with individual winner Morag MacLarty, winning her first Senior title, taking that race by fully 67 seconds from Rio Olympian Beth Potter. It was 1 Central 2 Edinburgh Un Hare and Hounds 3 Metro Aberdeen
*That was a first set of National medals for Metro Aberdeen in cross country or road racing but the Granite City club are a growing force in the land. Fiona Brian is a Scotland international. The black-and-yellow women went on to win British champs marathon team golds at the London Marathon last year and also Scottish marathon team golds that day.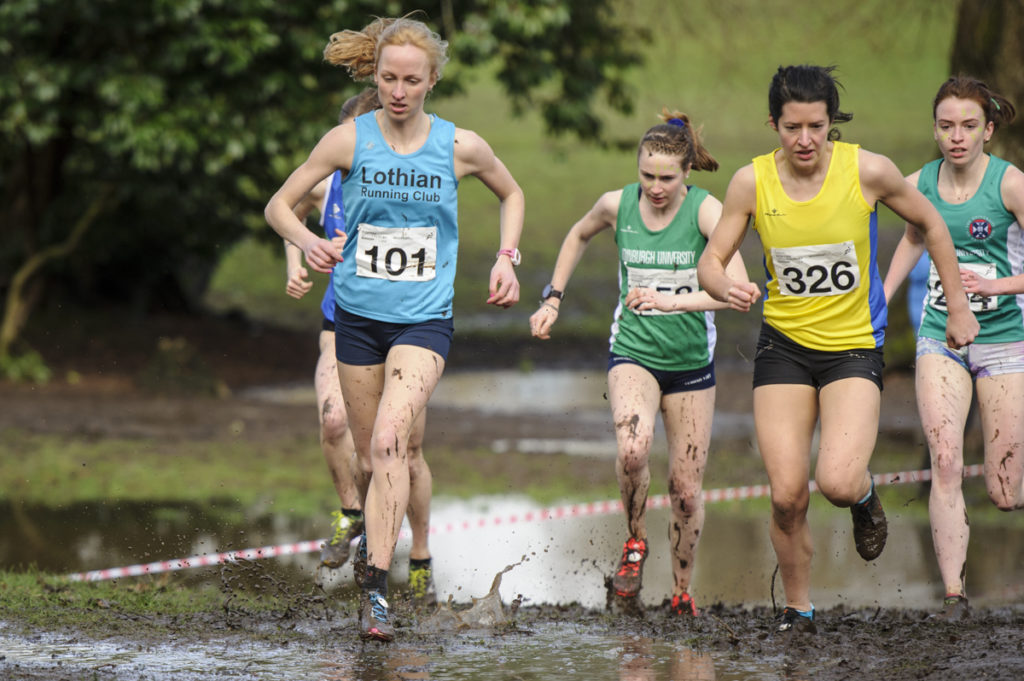 *In the Senior Women's race, the three athletes who made the podium in 2017 will be missing this year. Morag MacLarty is recovering from injury; Beth Potter is preparing for dual role at Gold Coast in triathlon and 10,000m;  Sarah Inglis is in Canada on the road race circuit there.
*So we could well be looking at new names on the podium and almost certainly a new name as winner.
It has been four different women in the past four years with the gold: 2014 Rhona Auckland; 2015 Maddie Murray; 2016 Beth Potter; 2017 Morag MacLarty
*Susan Partridge (VP-Glasgow)  is on the start-lists – along with her brother Colin (Lothian Running Club). Susan won the National XC in 2008.
*The men's race has been dominated by the Hawkins brothers and Andy Butchart for a number of years – with Cambuslang's Wegene Tafese the only other athlete to win it since 2010.
*Women's race last year went to 10K for the first time and drew an entry field of 382 athletes (a Record). The finisher number was 269 – the best since championships for men and women merged back in 1994.
This time, there are 365 entries in the women's race.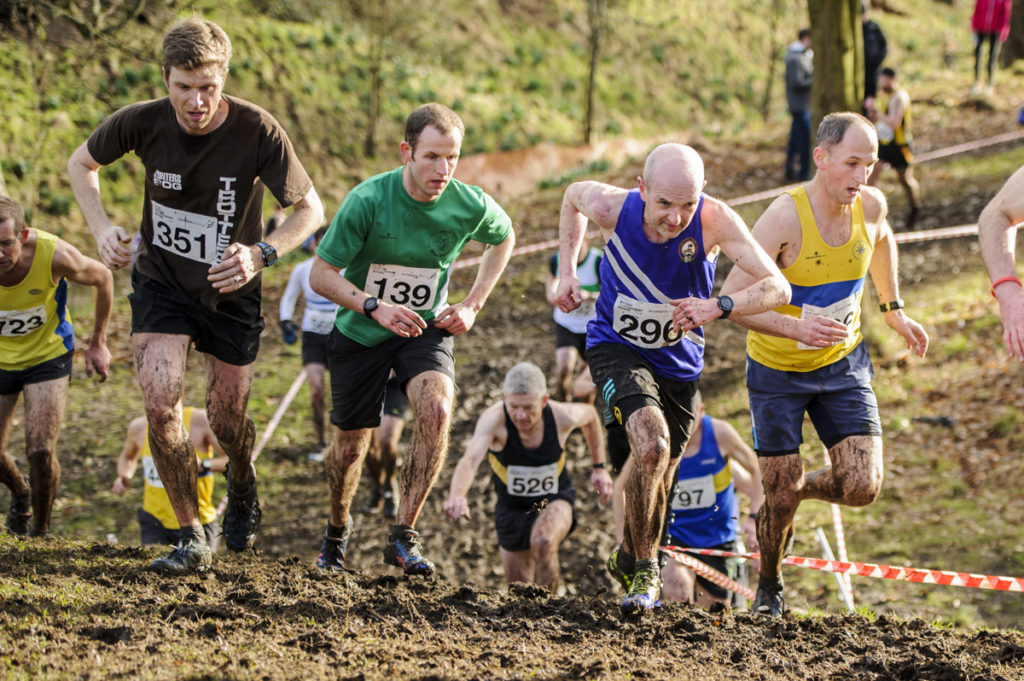 *Overall entry numbers are down a little on the past couple of years but still over 2250 for only the third time in the history of merged championships (since 1994).
The totals are as follows (all at Falkirk):
2014 – 2102
2015 – 2214
2016 – 2295
2017 – 2326
2018 – 2252
*Following appeals, we will be assisted by representatives of the following clubs as race marshals:
Bellahouston Road Runners, Cambuslang Harriers, Carnegie Harriers, East Kilbride AAC, Falkirk Victoria Harriers, Garscube Harriers, Irvine AC, Kinross Road Runners, Lasswade AAC, Linlithgow AC, Perth Strathtay Harriers, PH Racing Club, Pitreavie AAC, Springburn Harriers, Stirling Tri Club, Strathearn Harriers, Teviotdale Harriers, Westerlands CCC, Glasgow and Edinburgh Frontrunners, and also Police Scotland cadets and local volunteers.
+++
*Scottish Cross Country Grand Prix is £4000 prize-money for individuals over six events – with Falkirk No 5.
Points tables led by Steph Pennycook and Lachlan Oates, who are certainly among the favourites for Senior races (the GP is Seniors athletes only).
Our story online has the table after four events.
+++
*The Lindsays Trophy is a participation event – for the club with highest number of finishers in all age groups over three National XC events at Cumbernauld (Relays), Kirkcaldy (Short Course) and now the National XC.
Our story online has the top 10 ahead of the last round at Falkirk.
+++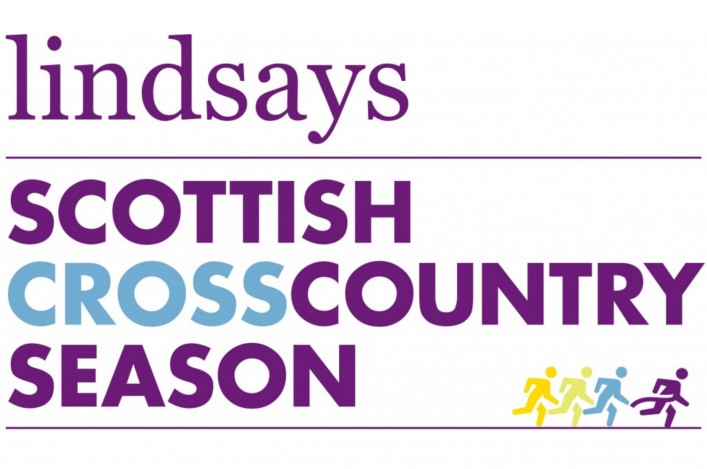 Tags: Callum Hawkins, Central AC, Falkirk, Ian Beattie, Morag MacLarty, National XC. Lindsays Cross Country Season