Leeds 10K; Twell; BAWA Awards; Renault; Knockfarrel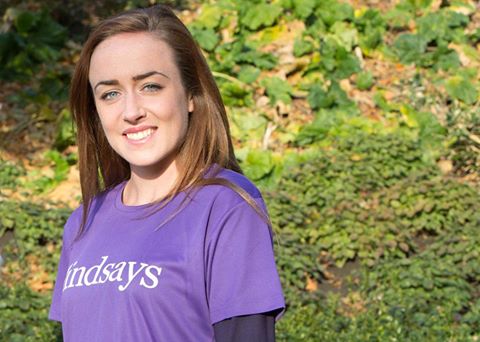 Eilish McColgan made a superb start to her winter season with victory and a PB in the Leeds Abbey Dash 10K on Sunday.
A cold, wet and windy day did not prevent two outstanding performances from England's Jonny Mellor as 1st Male in 29.12 and Scotland's McColgan 1st woman in 32.52.
Mellor was closely followed by fellow England international Adam Hickey in 29.15 and Midlands Graham Rush in 29.16 as 14 men went below 30 minutes – including Scotland's Robbie Simpson with 29.43 for 11th place.
Eilish was followed home by England's Katrina Wootton in 33.21 and Scotland's Josephine Moultrie in 33.33 – with that another PB for the VP-Glasgow athlete after only recently taking to 10K on the road.
Scotland took second place in the Women's team race behind England and ahead of the third-placed North of England.
As well as those good runs by McColgan and Moultrie, there were solid performances by Jenny Bannerman with 35.26 for 20th, Nicola Gauld with 35.42 for 22nd and Louise Mercer with 35.56 for 26th.
With thanks to Charles Bannerman and Robert Cameron
+++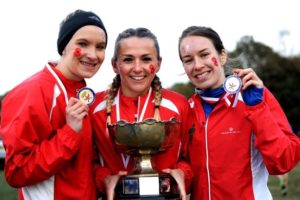 At the English XC Relays there was a gold medal for Steph Twell with Aldershot, Farnham and District – with that club dominating many of the races and winning both Senior Events.
Olympian Twell made a big impression, too, as she recorded the fastest lap which looks a good sign ahead of the Euro Cross trials in Liverpool.
'This meeting is one of the staples that we always come back – I've been doing it for a number of years," said Twell, who along with team-mates had a poppy painted on her face.
'Last year we came third and so we really wanted to put our mark back on this course. We love it, we train together and it's a good time to work as a team because we so often race against each other as individuals.'
+++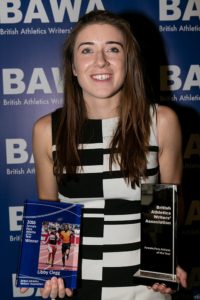 Jessica Ennis-Hill and Mo Farah have been named as the UK's Athletes of the Year for 2016 – with honours for Libby Clegg and Laura Muir among the accolades.
The duo were honoured at the British Athletics Writers Association awards lunch in London on Friday, picking up the Female and Male Athlete of the Year prizes for a record sixth time apiece following their medal-winning exploits at the 2016 Olympic Games in Rio.
Ennis-Hill, who recently announced her retirement, landed heptathlon silver in Brazil four years after striking gold in Rio and was handed the honour in the voting ahead of Diamond Race 1500 metres winner Muir and Olympic hammer bronze medallist Sophie Hitchon.
Farah was the outstanding British performer in Rio, retaining his 5,000 and 10,000 metres titles for a double-double – also adding victory in the Great North Run and at the Diamond League in London.
Double Paralympic sprint gold medallist Clegg – who overcame injury and a move to wearing a blindfold to set world records – was named as Female Para Athlete of the Year while Jonnie Peacock took the Male Para prize following the successful defence of his T44 100 metres title in Rio.
With thanks to Mark Woods
+++
Neil Renault made his debut as an ultra runner at the weekend – and it was a great start to his long distance career for the Edinburgh AC athlete.
Renault came up with a course record for the Glen Ogle 33 race as he finished six minutes inside the previous best for the 33-mile event as he recorded 3 hours 29 minutes.
Results are online on the Kilbarchan AAC website
With thanks to Adrian Stott
+++
The North District hill running champs were held over the weekend at Knockfarrel. All the results are available here (provisional).
There were wins for Gordon Lennox (Inverness Harriers) and Anna Macfadyen (Forres Harriers).
Tags: Eilish McColgan, Gordon Lennox Anna Macfadyen, Josephine Moultrie, Laura Muir, Libby Clegg, Neil Renault, North District Hill Champs, Robbie Simpson, Steph Twell