Janice Eaglesham, MBE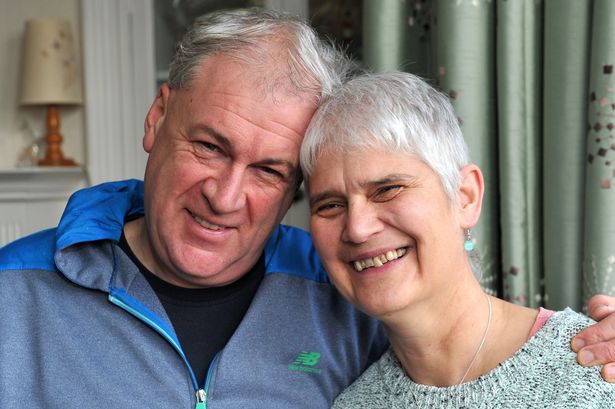 The world of athletics in Scotland has been deeply saddened by the sudden passing of Janice Eaglesham, MBE, who died on Sunday.
Janice was at the very heart of our sport, as a coach, a colleague, and a friend, and her loss will be profoundly felt by many.
+++
Funeral Details
Wednesday 31 July at 11am
South Lanarkshire Crematorium G72 0TL
Thereafter at the Parkville Hotel in Blantyre
+++
After a spell as an athlete with Edinburgh AC early in life, Janice's subsequent dedication to disability sports spanned decades: Her introduction came in 1977 as a  guide runner to a visually-impaired athlete, and she was later a volunteer at the Special Olympics.
Then, in 1990, she and husband Ian Mirfin founded Red Star AC to provide opportunities for athletes with disabilities.
Janice coached countless athletes at the club, from grassroots to international levels. In recent years she was particularly involved with RaceRunning, providing leadership for the development of the sport as a whole, as well as coaching and mentorship for the young athletes involved.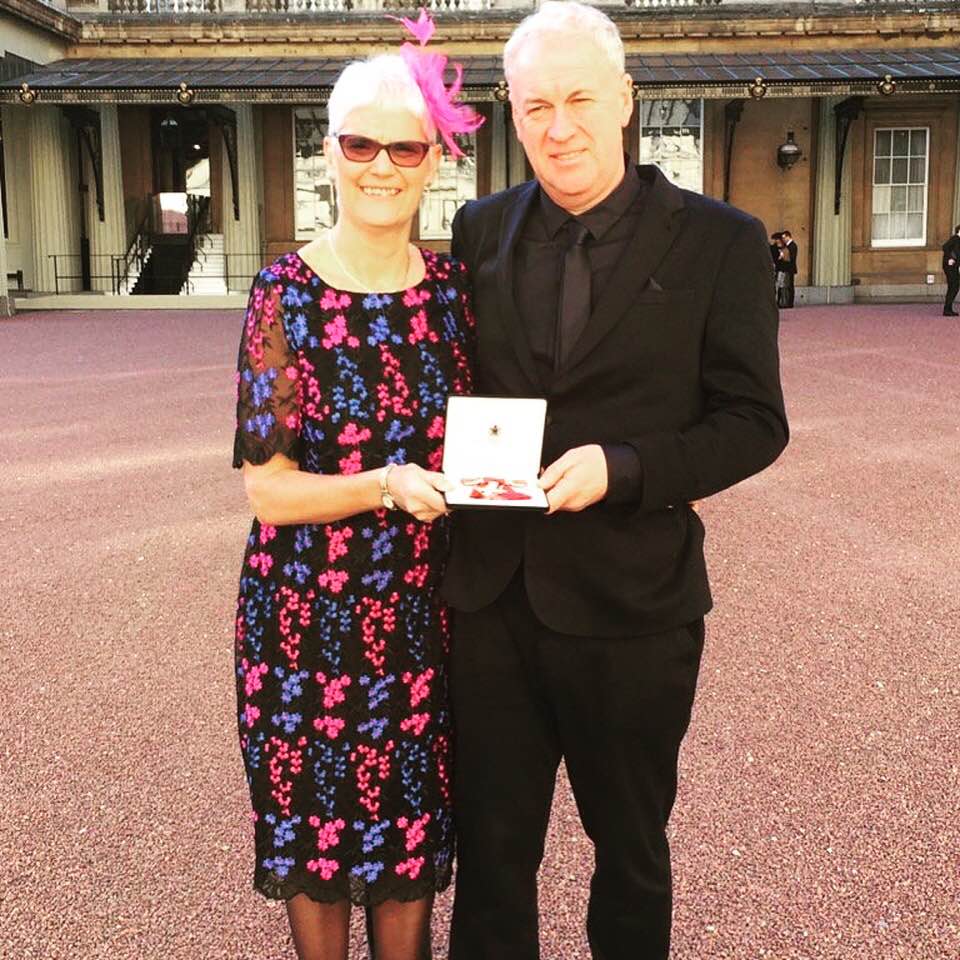 In 2016, she and Ian both received MBEs for services to disability sport. They were recognised as Unsung Heroes by the BBC at the Sports Personality of the Year Awards in 2011, carried the Olympic/Paralympic Torch in 2012, and received countless other accolades besides.
Her capacity for hard work was demonstrated not only by the number of roles she took on, but the dedication with which she carried them out – for example as Chair of Scottish Disability Sport, and Vice Chair of the UK Sports Association for People with a Learning Disability – both organisations paying tribute today to her tremendous energy and commitment.
But above all, Janice made her mark on those she met with her sense of fun, enthusiasm, compassion  and caring.
Among many tributes to paid to her, RaceRunner Gavin Drysdale, whom she coached, wrote: "It's hard to believe you are no longer with us Janice, but your legacy will inspire us all. It's been an absolute honour to know you and be coached by you for the last seven years. I couldn't have asked for a better person to guide me through the experiences of becoming an international athlete. Not only have you taught me to become a better athlete, but a better person, and taught me lessons that I will take with me for the rest of my life. I know I have been incredibly lucky. I will miss navigating the many adventures that are to come with you."
CEO of scottishathletics, Mark Munro, said: "Janice has had a massive impact on athletics in Scotland, scottishathletics, and disability sport across Scotland and the UK. A phenomenal inspiration to hundreds of athletes and volunteers."
Double paralympic gold medalist Richard Whitehead also paid tribute, writing: "Janice was was a great advocate for empowering young people through sport. Those that were touch by her enthusiasm and drive will be her legacy for generations to come."
Funeral arrangements will be advised in due course.
Tags: Janice Eaglesham, Red Star AC