Adam GB vest; Robbie, Meryl course records; Inverness Half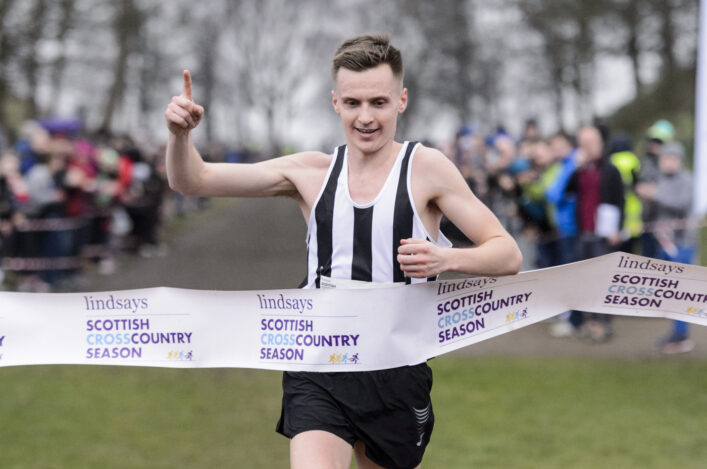 Adam Craig was a runaway winner of the Lindsays National XC at Falkirk in February (photo by Bobby Gavin)
British Athletics website update on team changes
Adam Craig will win his first GB and NI international vest at the World Half Marathon Champs.
The Scot, who won the Lindsays National XC in 2019 at Falkirk, has been called up for Poland following the withdrawal of Callum Hawkins for the October 17 event.
Callum, top of the European rankings for Half Marathon, will not now travel for the event in Gdynia where the British team is being managed by his dad and coach Robert.
Scot Steph Davis is one of two athletes to withdraw from the Women's team with Charlotte Purdue also now not competing.
Craig was third in the Fast 5k event at Wigan last Monday night when he clocked 14:02 and he also recorded 63:24 in his first half marathon in Antrim last month.
Many congratulations to Adam, his family and coach Steve Vernon on the selection.
He joins Scotland-based Kris Jones of Dundee Hawkhill Harriers in the British men's team.
+++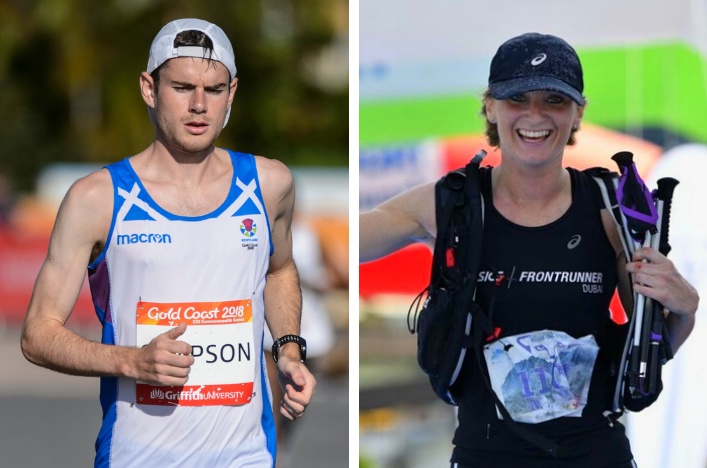 GB internationals Robbie Simpson and Meryl Cooper brought their hill and ultra experience to bear at the Bennachie 50k ultra trail race at the weekend.
Each was to win their races in fine style and set new Course Records in the process.
Robbie finished in 3 hours 45.56 to improve by some 34 minutes the previous men's Bennachie 50k ultra trail record set by Kyle Greig a year earlier.
And Meryl similarly came home in 4 hours 29.12 to improve by 24 minutes the women's mark for the course held by Siobhan Killingbeck also from 2019.
+++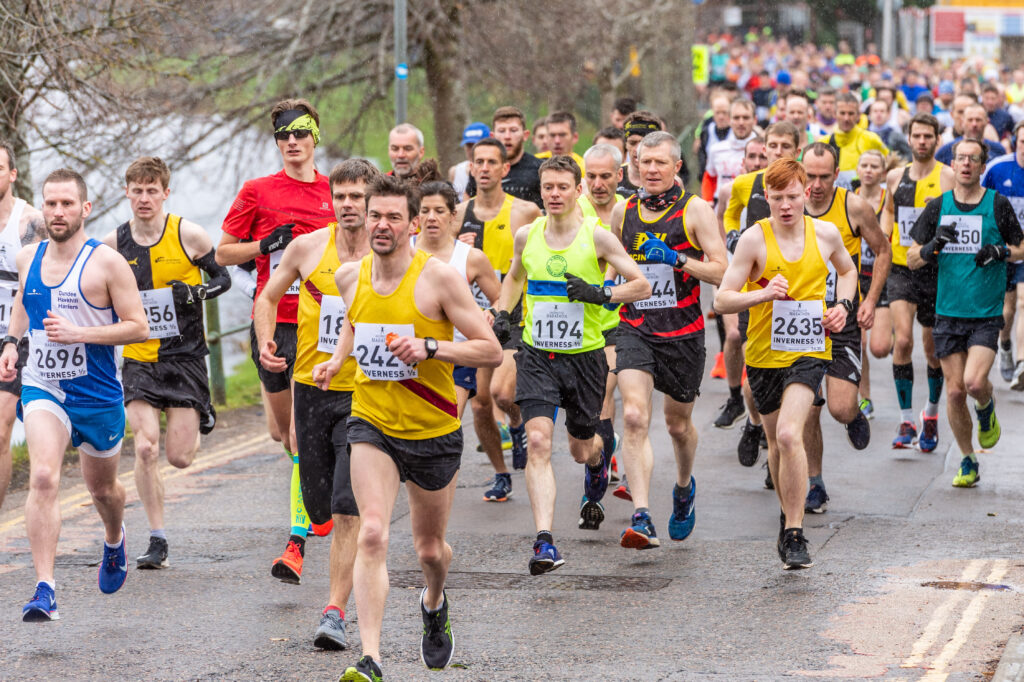 Inverness Half Marathon and 5k – event website
The Inverness Half Marathon and 5k is now open for early bird entry for its rescheduled date of 16 May 2021.
Originally due to take place on 14 March 2021, the decision has been made to push the popular running event back due to current government guidelines regarding events of this scale due to take place in early 2021. The decision to reschedule is supported by local authorities, stakeholders and event partners.
Malcolm Sutherland, event director of Inverness Half Marathon, said: 'Inverness Half Marathon was one of the few events that was able to go ahead earlier this year and this new date gives us a realistic timeframe to ensure the safety of runners and everyone involved in next year's event.
'It also gives us all something to look forward to and train for with the Inverness Half Marathon having become a very popular event in the running calendar.
'It's an ideal training race for other events throughout the year and offers great PB potential. Not only that, but the half marathon and 5k have also become known for their scenic routes through the Highland capital, taking in many of the city's icons.
'I hope many of our regulars and new runners will take advantage of early bird entry. We can't wait to give them a big Highland welcome in May 2021!'
Tags: Adam Craig, Inverness Half Marathon, Meryl Cooper, Robbie Simpson