Inter-District XC Champs to make welcome return in Irvine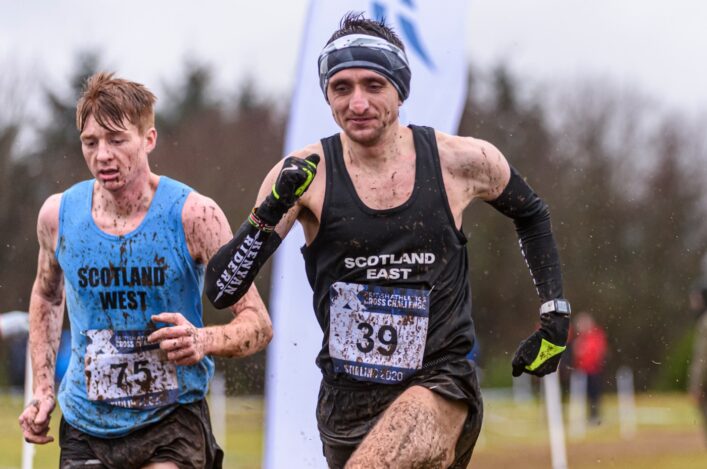 Inter-District action from Stirling from 2020 (photo by Bobby Gavin)
Irvine returns to the national cross country 'radar' once again this weekend as the Beach Park venue stages the Inter-District Championships.
It's the first time we've been able to stage this event since it was included in the British Cross Challenge/Home Countries International fixture at Stirling in January 2020.
Conditions were appalling on that particular day but the forecast looks far more favourable this time.
And it should be a return to savour as representative teams from the East, North and West do battle in the younger age groups and then are joined by the Scottish Students in the Senior/U20 races.
There are a handful of North of England athletes competing at Senior/U20 level, too.
The venue will be well-known to so many in athletics in Scotland and, indeed, involved this weekend either competing, supporting, volunteering or with the Road Running and Cross Country Commission.
More than 30 National XC champs (men's and women's) were held there down the decades and there have been international events as well. Irvine is also strongly associated with hosting the Scottish Schools XC Champs for many years.
Enter now for Lindsays National XC at Falkirk on February 26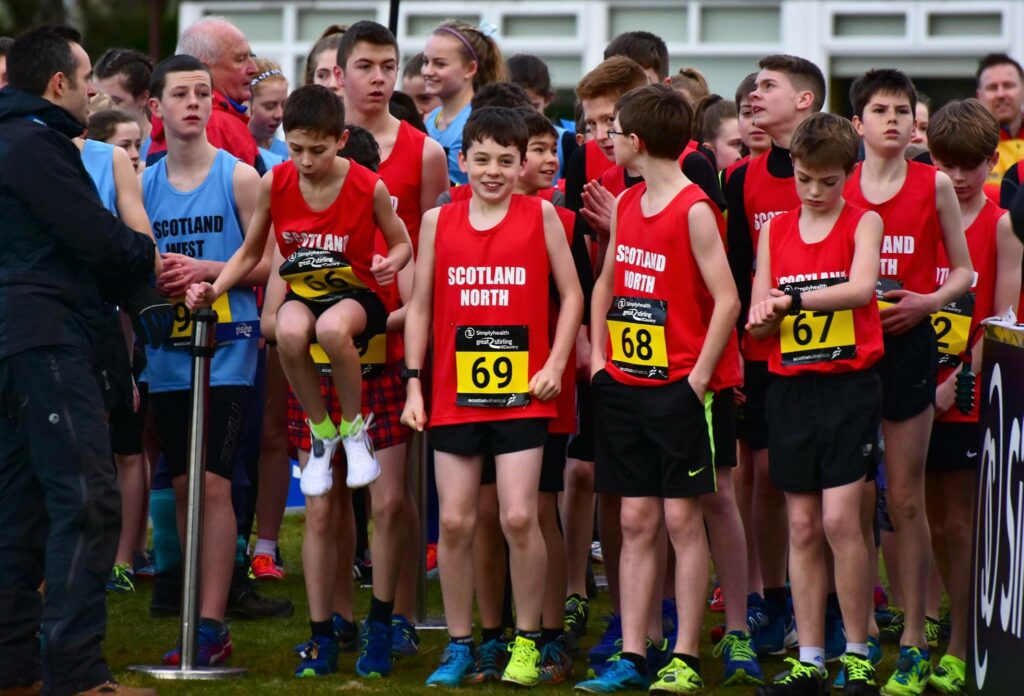 Inter-District teams line up at Stirling in 2019 (photo by Neil Renton)
The format of the Inter–District is that for each age group, each District can select 15 athletes to compete.
In the Senior races a Scottish Students team is invited to compete with the three Districts. Each team race comprises six to count.
The timetable for the eight races is as follows (with the first time in brackets being the declarations closing and the second the start of the race).
U13 Girls  (10.30am)  11.00am 3k
U13 Boys (10.45am)  11.15am 3k
U15 Girls (11.00am)  11.30am 4k
U15 Boys (11.20am)  11.50am 4k
U17 Women (11.40am) 12.10pm 6k
U17 Men (12.05pm)  12.35pm 6k
Senior/U20 Women (12.30pm) 1.00pm 7k
Senior/U20 Men (1.05pm) 1.35pm 7k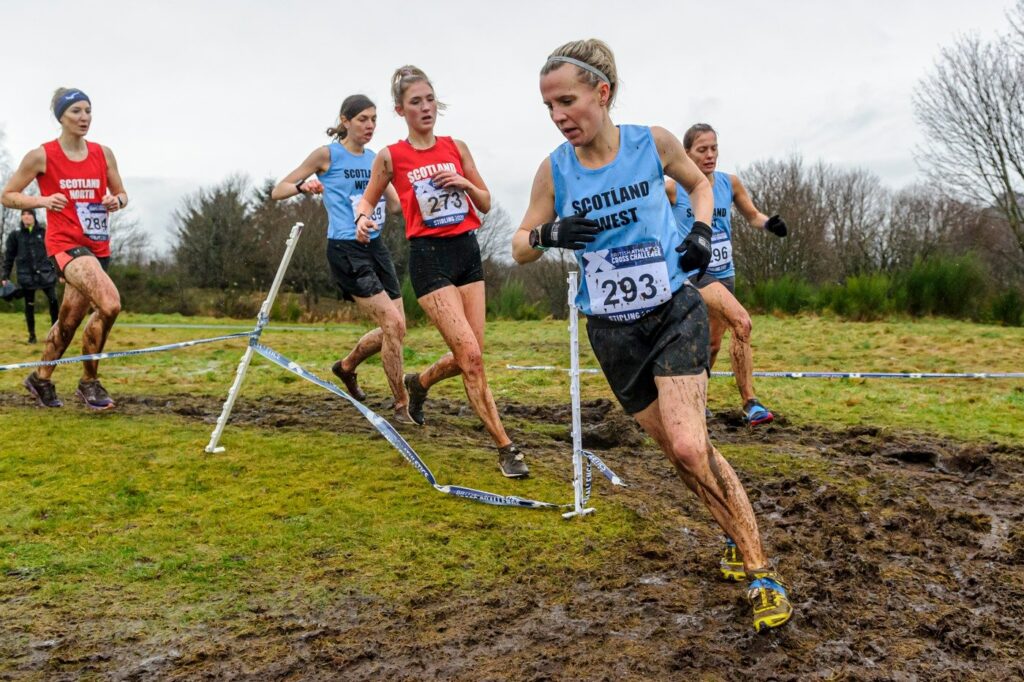 Action from the Women's race at the 2020 Inter-District XC Champs in Stirling (photo by Bobby Gavin)
Tags: Inter-District XC, Irvine