Inter-District start-lists for Edinburgh XC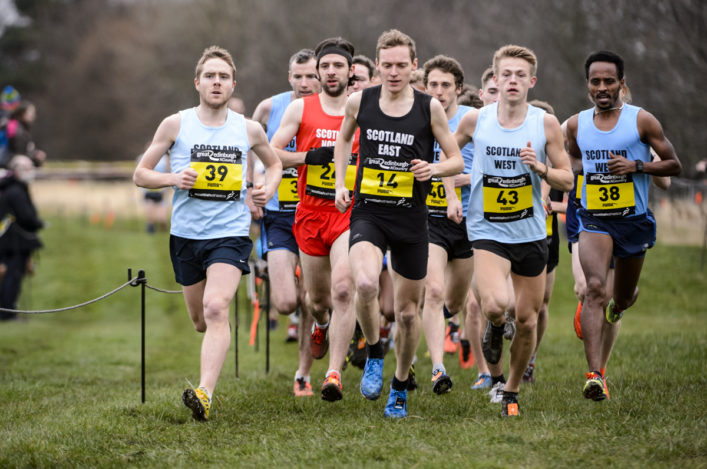 Inter-District start-lists for January 13
The simplyhealth Great Edinburgh XC is always one of the most eagerly-awaited fixtures on the calendar and we trust that the 2018 version will prove no different!
There's a hectic programme, as ever, on a day which combines top level international cross country races with the Inter-Districts as well as the mass participation Great Winter Run and Junior Great Winter Run.
And on Saturday 13 January there will be even more Scottish interest with two Scotland teams competing in the 4 x 1K Relay race and GB representation for the likes of Laura Muir, Mhairi Maclennan, Erin Wallace and Eloise Walker.
The timetable for the day is listed on the events section of this website and we're pleased to now add the start-lists for Inter-District races at Holyrood Park, on a day which includes coverage on BBC television.
With 11 races scheduled in all, it is undoubtedly a hectic programme but hopefully being part of a big event is an experience to savour for Scottish club athletes selected to represent their region in the Inter-Districts.
First off are the U15 Boys and U15 Girls at 10.15am with the Senior/Junior Women's race then coming up at 10.40am. The Senior/Junior Men race at 11.10am  The U13 Boys and U13 Girls go off together at 11.50am.
Inter-District U17 races take place within the International Junior races – it is 6K for the Junior Men at 12.15pm and 4K for the Junior Women at 12.45pm.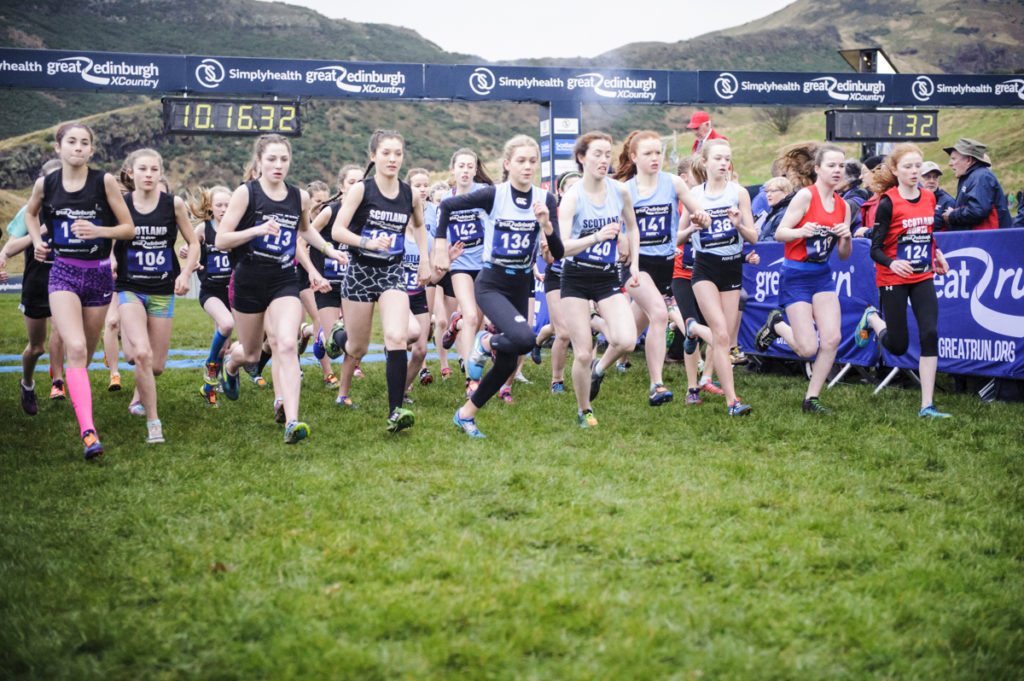 Here are some of the Senior/Junior Inter-District selections for the Great Edinburgh XC date on January 13:
North Men: John Newsom, Kenny Wilson, Donnie McDonald. East Men: Jamie Crowe, Kristian Jones, Calum McKenzie. West Men: Andy Douglas, Lachlan Oates, Stuart Gibson. Scottish Students: Michael Ferguson, Euan Gillham, Logan Rees.
North Women: Eilidh Mackenzie, Rhona Grant, Jessica Tullie. East Women: Rebecca Burns, Fiona Brian, Morag MacLarty. West Women: Michelle Sandison, Elspeth Curran, Nicola Hood. Scottish Students: Annabel Simpson, Anna Macfadyen, Laura Stark.
Congratulations to all those selected to compete for the North, East and West regions at all levels or indeed the Scottish Students teams in the Senior/Junior races on Saturday 13 January.
Four Scots picked for GB for Edinburgh XC
Scotland teams named for Mixed Relay at Edinburgh XC
Photos by Bobby Gavin