Four Scots picked for GB for Edinburgh XC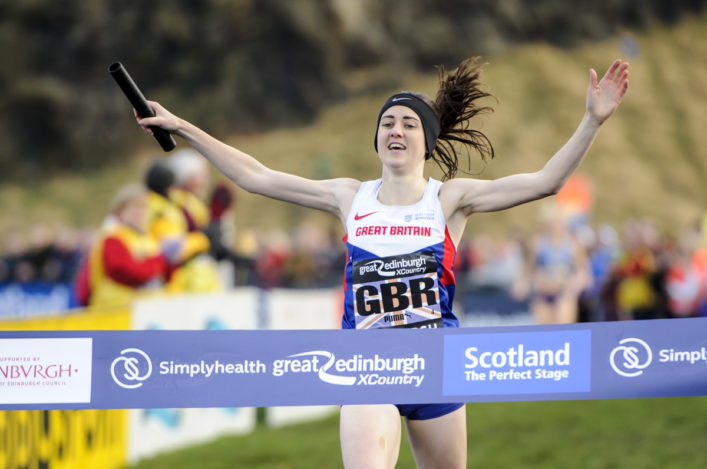 Laura Muir brought home the baton for GB in the International Mixed Relay back in January (photo by Bobby Gavin)
British Athletics website announcement
Laura Muir will race for GB and NI at the Great Edinburgh XC next month – with three other female Scottish athletes selected for Holyrood Park.
Double European Indoors gold medallist Muir will once again look to bring home the baton in the 4 x 1K International Mixed Relay race where she has been a winner for the past two years.
Joining Laura in representing GB and NI in the Scottish capital on Saturday 13 January will be Mhairi Maclennan in the Senior Women's race and Erin Wallace and Eloise Walker in the Junior Women's race.
It is a special moment for Edinburgh AC youngster Eloise, the Scottish Short Course champion at Kirkcaldy last month and a regular medallist in the age groups, as she gets ready to make her international bow for GB while not yet 17.
Inverness Harriers/Edinburgh Uni Hare and Hounds athlete Maclennan, who like Walker is coached by John Lees in Edinburgh, steps up to Senior level for the first time after helping GB to team gold in the Women's U23 race at the Euro Cross in Slovakia last weekend on her debut at this level.
Giffnock North athlete Wallace, who is coached by Dudley Walker, was selected for the Euro Cross but had to withdraw with an injury which both athlete and coach are confident will clear soon in order to prepare for January 13 – with Erin having raced for GB in the same event back in January 2017.
Andy Butchart, of course, won bronze in Samorin but will be in America come the new year and with Callum Hawkins similarly not available, there are no Scots in the GB selection on the male side of things; four in a 34-strong team is nonetheless a decent representation.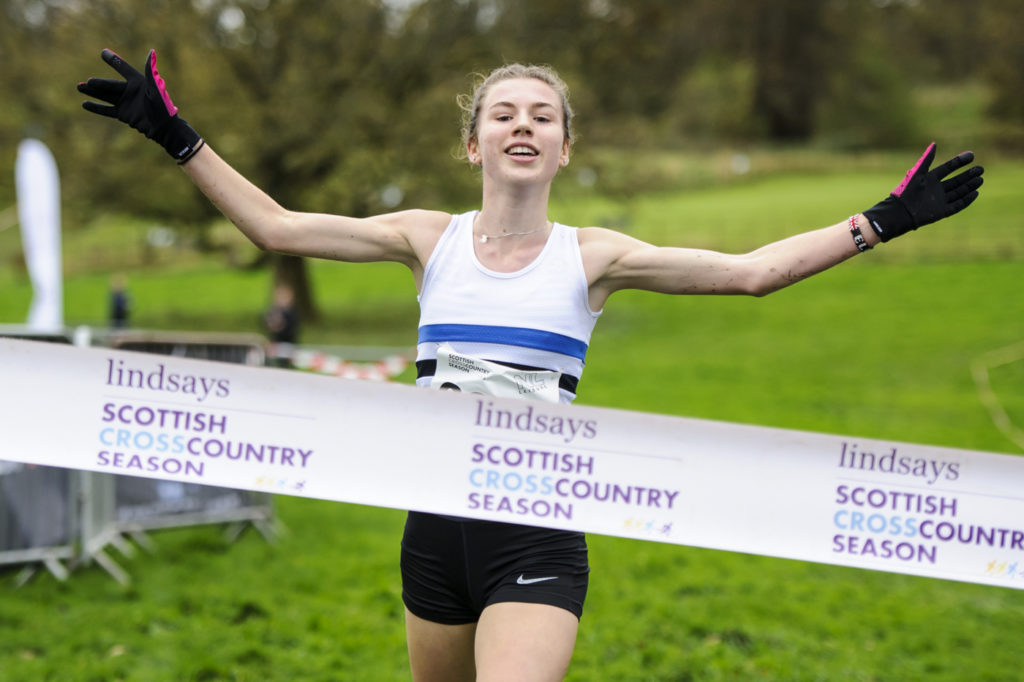 Eloise Walker led EAC to Junior Women's gold in the Lindsays National XC Relays at Cumbernauld in October (photo by Bobby Gavin)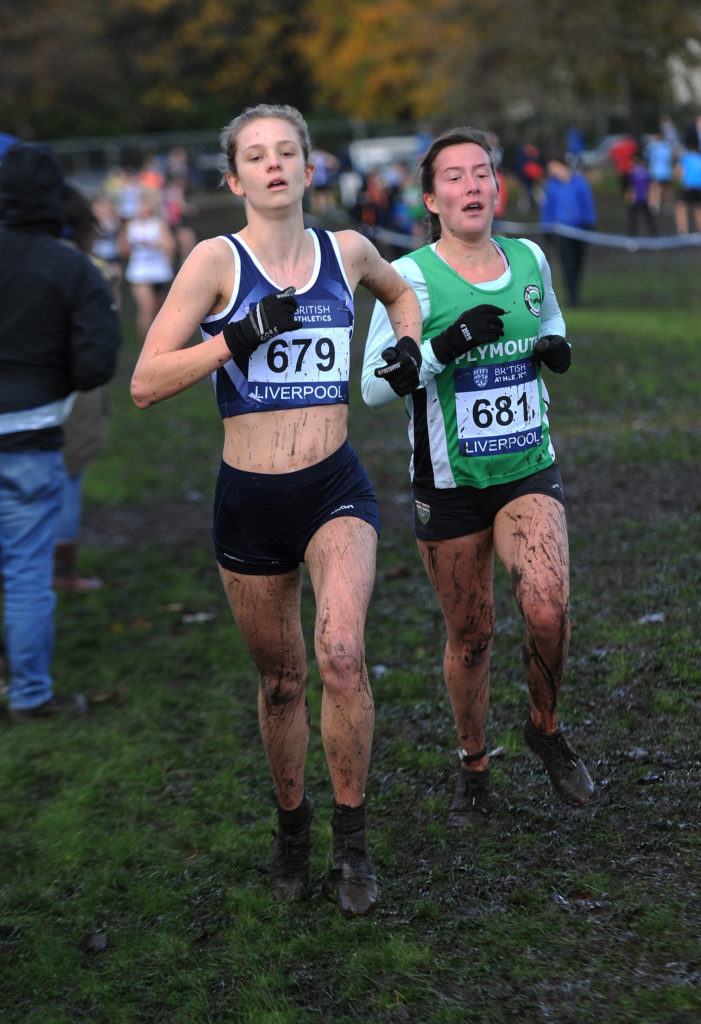 Erin Wallace in action at Liverpool (photo by Mark Shearman)
After leading the team to victory in the senior mixed relay in Edinburgh at the start of 2017, Laura once again stars for the British quartet. She makes her fourth successive appearance in the 4x1km relay and has always made the podium.
Alongside Muir, Alex Bell – one of nine British senior debutants in the team – is joined by Adam Clarke and Tom Marshall the latter anchored the British team to the first ever European cross country championships gold at the weekend.
scottishathletics will field two Scotland teams in this race and we will look to confirm those selections over the next 24-48 hours on here.
The Simplyhealth Great Edinburgh XC is a team competition pitting the British Athletics team against Europe and the USA, also including an exciting international mixed relay.
It takes place once again in Edinburgh's Holyrood Park and is free to spectate. It will be televised live on BBC One from 1.15pm to 3.15pm on Saturday 13 January 2018.
Senior Women:
Katie Bingle (Mick Woods, Aldershot Farnham & District)
Philippa Bowden (Mick Woods, Aldershot Farnham & District)
Emelia Gorecka (Chris Thompson, Aldershot Farnham & District)
Amy Griffiths (Rob Denmark, Aldershot Farnham & District)
Jess Judd (Mick Judd, Chelmsford)
Harriet Knowles-Jones (Paul Roden, Warrington)
Phoebe Law (Mick Woods, Kingston & Poly)
Mhairi MacLennan (John Lees, Inverness)
Elle Vernon (David Turnbull, Stockport)
Senior Men:
Ben Connor (Steve Vernon, Stockport)
Patrick Dever (Andy Bibby, Preston)
Nick Goolab (Craig Winrow, Belgrave)
Dewi Griffiths (Kevin Evans, Swansea)
Mahamed Mahamed (Peter Haynes, Southampton)
Chris Olley (Mark Hookway, Tonbridge)
Sam Stabler (Rob Denmark, Wreake & Sour Valley)
Alex Teuten (Roderick Lock, Southampton)
Andy Vernon (Nic Bideau, Aldershot Farnham & District)
Senior Mixed Relay:
Alex Bell (Andrew Henderson, Pudsey & Bramley)
Adam Clarke (Geoff Watkin, Aldershot Farnham & District)
Tom Marshall (James Thie, Cardiff AC)
Laura Muir (Andy Young, Dundee Hawkhill)
U20 Women:
Phoebe Barker (Richard Owen, Tonbridge)
Niamh Brown (Mick Woods, Aldershot Farnham & District)
Cari Hughes (Andrew Walling, Swansea)
Khahisa Mhlanga (Mick Judd, Chelmsford)
Eloise Walker (John Lees, Edinburgh)
Erin Wallace (Dudley Walker, Giffnock North)
U20 Men:
Jake Heyward (James Thie, Cardiff)
Ricky Lutakome (Nick Hancock, Sutton & District)
Tom Mortimer (Christopher Brown, Stroud)
Hugh Sadler (David Bedwell, Bristol & West)
Lachlan Wellington (Vince Stamp, City of Portsmouth)
Matthew Willis (Self-coached, Wrexham)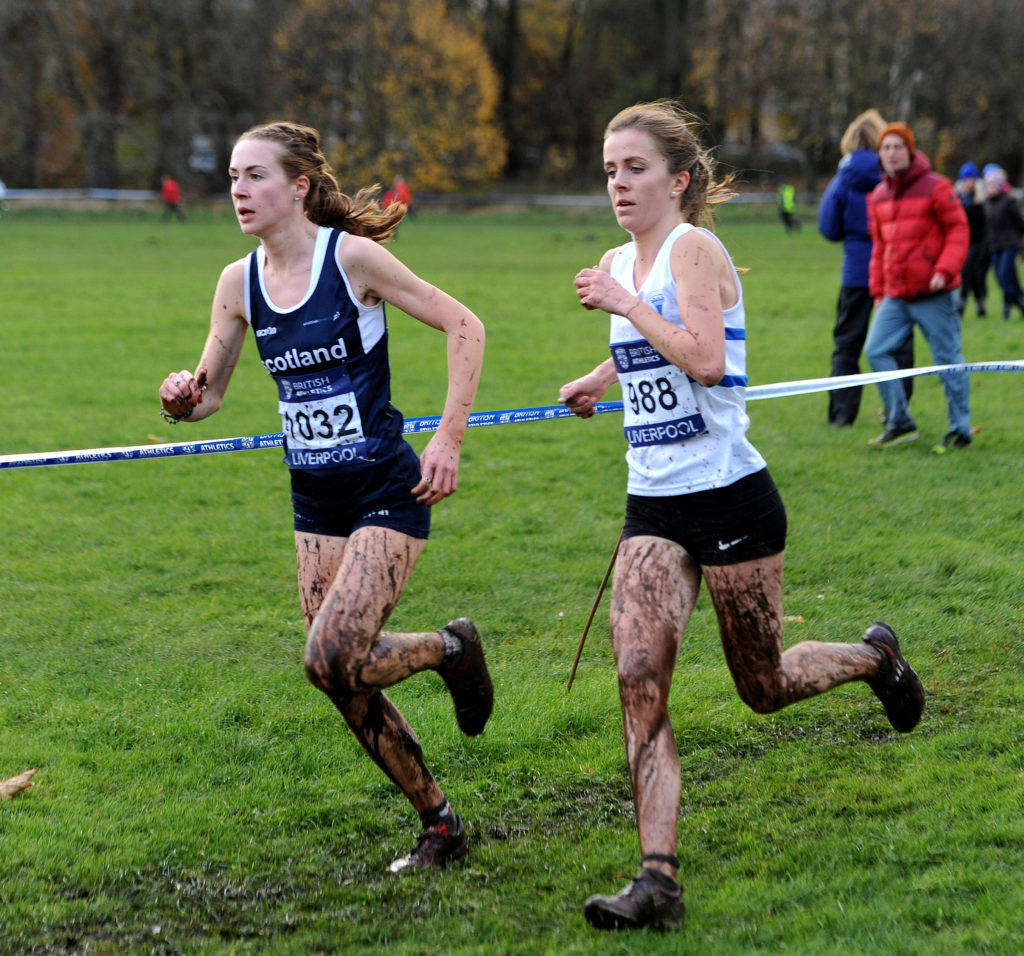 Mhairi Maclennan wore Scotland vest at Liverpool and will represent GB for second time at Edinburgh (photo by Mark Shearman)
Tags: Eloise Walker, Erin Wallace, Great Edinburgh XC, Laura Muir, Mhairi Maclennan