Indoor Event Organisers 2014-15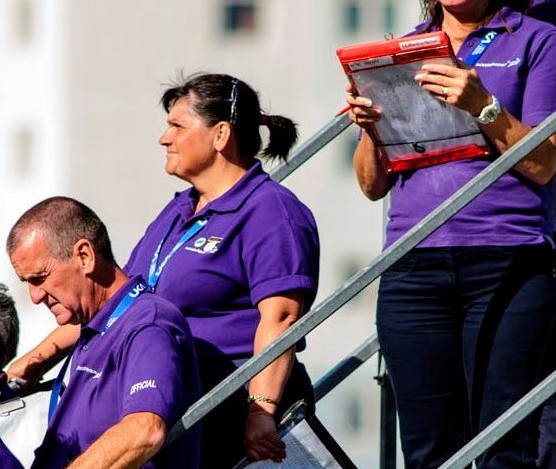 Calling all event organisers!
If you are looking for help from scottishathletics officials for the indoor season 2014-15 then we need your assistance now.
Pat Hockley requires to be contacted with details of the event, with the date and venue supplied.
It will then be easier to allocate officials to these fixtures as is necessary. You can email Pat on pathockley@hotmail.co.uk
This applies only to indoor events due to take place prior to next April when the 2015 track and field season begins.
* While we are mentioning our hard-working officials, all at scottishathletics would like to formally record our thanks for a sterling job over the course of the 2014 season.
It has been a long and hectic period with events across the full spectrum in terms of level of competition, age of competitor and so on.
Nigel Holl, chief executive, said: 'We are extremely fortunate to have a group of scottishathletics officials who apply themselves to the role with outstanding commitment and great enthusiasm.
'We saw that from the Commonwealth Games in Glasgow to a weekend in Aberdeen for the Age Groups; all weather at Kilmarnock for the Scottish Seniors; and all points in between during the year.
'I'd like to thank each and every one of them on behalf of athletes, coaches, clubs and parents. It's not a cliche to say events would not happen without them – because it happens to be the truth.'
As the track and field season ends, we'd like to draw your attention to a special UK-wide aware – the Frank Starkie Award – which requires nominations by the end of November.
This is for someone such as an official, club volunteer or league helper and applies across affiliated leagues in Scotland through the British Association of Track and Field Leagues (BATFL).
Read more detail here:
IF YOU ARE INTERESTED IN BECOMING AN OFFICIAL, PLEASE DO CONTACT US: IT IS A GREAT WAY TO BE INVOLVED AND CONTRIBUTE TO THE SPORT.
Email joanne.dennis@scottishathletics.org.uk  or call 0131 476 7328
Tags: Commonwealth Games, Nigel Holl, Officials