Hopes high for British Champs and World Trials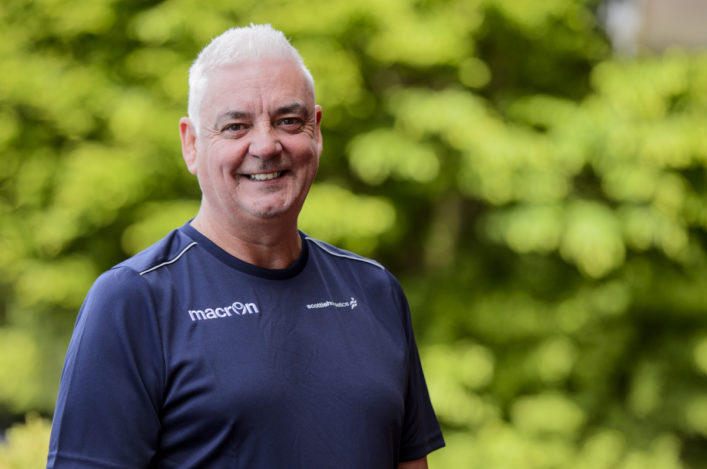 To say that Scottish athletes 'smashed it' at the British Champs and Olympic Trials in Birmingham some 12 months ago would be something of an under-statement.
No fewer than 17 medals were landed on a weekend when the tally of Scots landing selection for Rio rose to a round dozen after a series of top performances. That figure ultimately became #SALfab15 for Rio when the final British Athletics selection was announced.
To expect a repeat on the same scale is clearly raising the bar very high for this weekend and the World Trials.
But hopes remain for a strong Scottish effort and the Alexander Stadium may yet become a 'theatre of dreams' for athletes come mid-afternoon on Sunday when a string of finals are scheduled.
And while selection for the London 2017 World Champs, as well as British Championships medals, are clearly the main targets – there will be a Commonwealth Games element to the weekend, too.
Athletes will be able test themselves in what will be hotly contested competitions, the perfect environment to bring out the best in them.
It's another aspect to what is always an intriguing weekend and entry lists suggests Scots will be bidding for those standards as well chasing places in finals or PB performances right through the field and across a whole range of events.
At the top end, it will be fascinating – and exciting – to see battles in the likes of the 1500m, where Jake Wightman, Chris O'Hare, Josh Kerr and Neil Gourley collide; the 5000m with Steph Twell and Eilish McColgan; the men's and women's hammer and men's and women's high jump; and the women's 400m where Zoey Clark and Kirsten McAslan are involved.
All of these events could see some great Scottish battles featuring athletes like Chris Bennett, Mark Dry, Rachel Hunter, Susan McKelvie, Myra Perkins, Allan Smith, David Smith, Lewis McGuire, Nikki Manson and Emma Nuttall.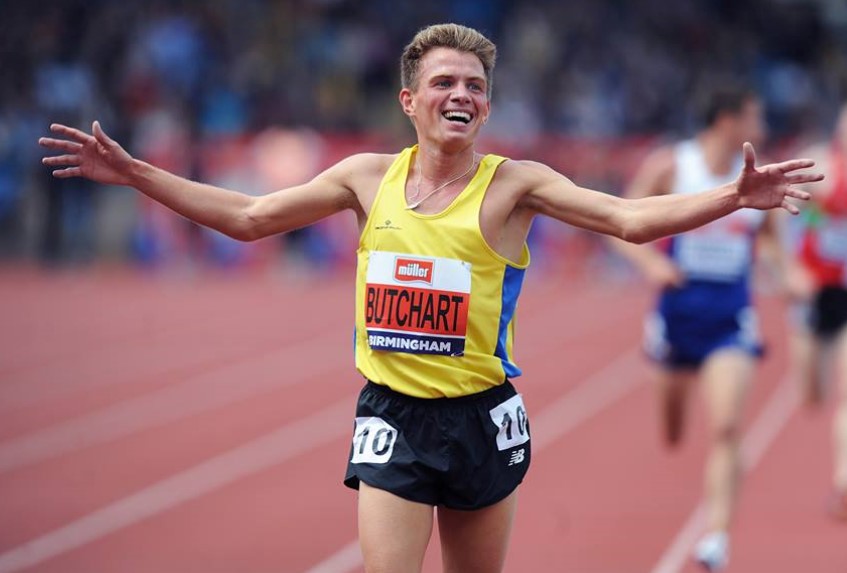 Andy Butchart – won gold in Birmingham last year to qualify for Rio (photo by Mark Shearman)
Butchart feature in the Scotsman
'What we've got starting to happen is some events where the strength of Scottish athletes is such that we could see head-to-heads for the medals or for London qualifying,' said Performance Director Rodger Harkins.
'The men's 1500m is probably the example everyone is thinking about, with three of our guys already having the qualifying mix and Neil Gourley running very well this season, too.
'That could mean a dramatic race but there are other events like the men's hammer and the women's 5000m where we hope the Scots are right in the forefront of the Worlds selection race.
I must credit the athletes and coaches involved for stepping up. We have spoken about it a lot but, to my mind, there's no doubt over the past few years there's a competitive camaraderie building among Scottish athletes – often via social media – which is driving standards up.
'If I am totally honest, I was concerned a little that the year after the Olympics might see a bit of a down-turn. Athletes and coaches often work in four-year Olympic cycles – sometimes even almost subconsciously.
'But we've seen great performances right from the start of 2017 indoors and that has carried on into the outdoor season.
'What's most encouraging of course is athletes hitting PB performances across events. There have been so many even in the past month and a few at Loughborough just prior to that.
'Now, this weekend, it is a championship situation and we are looking forward to seeing them perform when it counts.'
All at scottishathletics want to wish all the best to all the Scottish athletes headed south this weekend and their families and coaches. We know many from clubs involved in the development of these athletes over a number of years will be looking out to see how they fare.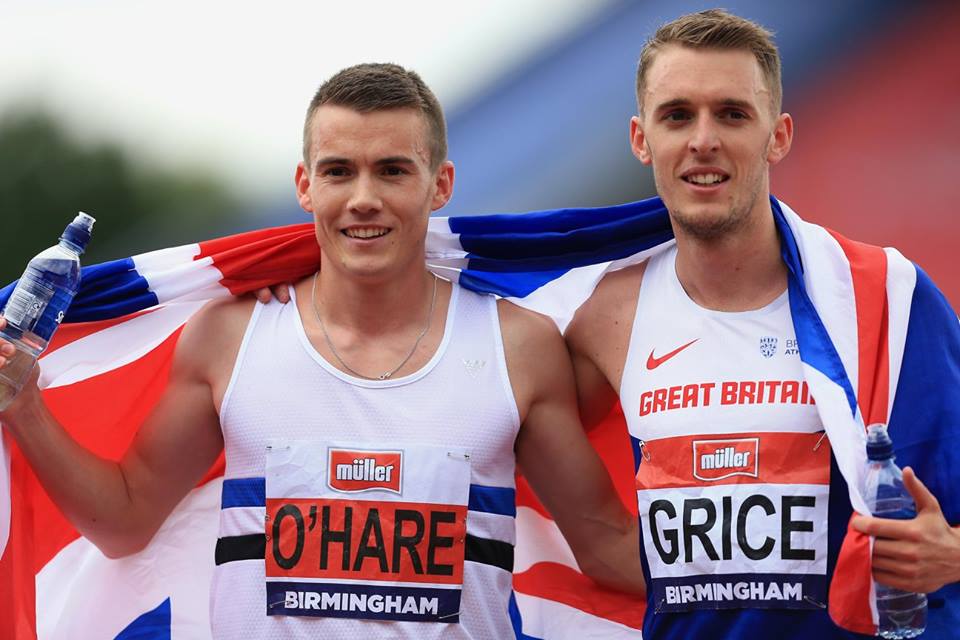 Charlie Grice and Chris O'Hare went 1-2 at 1500m last year – with the likes of Jake Wightman, Josh Kerr and Neil Gourley hopefully in the medal mix this year, too.
Josh Kerr feature in The Herald
Tags: #SALfab15, Alexander Stadium, Birmingham, British Champs and World Trials, Rio, Rodger Harkins