'We all want to be part of success' – Eilidh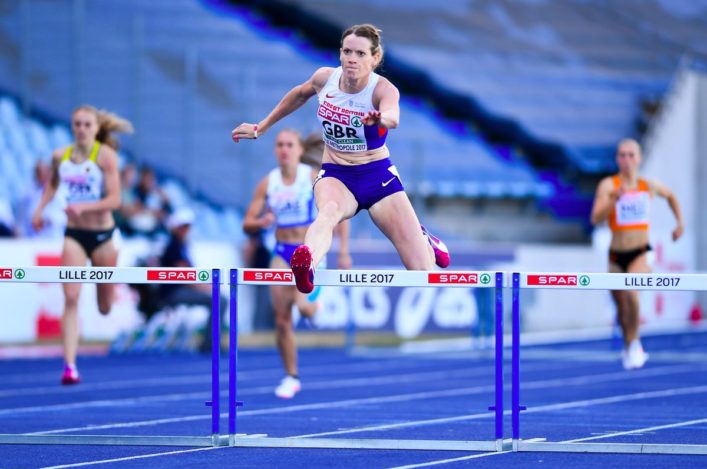 Eilidh wins in Lille – photo via European Athletics
Super Sunday for Scots in June 2016
Eilidh Doyle leads another Scottish raiding party to Birmingham this weekend as the British Champs and World Trials take centre stage.
The Olympic relay medallist hopes the 'invasion' reaches the Alexander Stadium podium in significant numbers to continue to bolster the #SALTogether #SALBelong feel-good factor
Scots have gathered up many medals in the past couple of years at the British Champs and this weekend, of course, a top two finish could propel athletes back to London for the 2017 World Champs – if they have already achieved the required qualifying standard.
After #SALFab15 made it to the Olympics in Rio last summer, Doyle has admitted her own sense of pride has been lifted by performances by fellow Scots.
'I am so proud of what's happening in Scottish athletics at the moment,' Eilidh told us in a special interview recently published in the current edition of PB magazine.
'I think I may have been described as the 'Mother Hen' figure – I don't mind that, I'm embracing it! I'm just thrilled being part of it and seeing the exciting progress of so many of our athletes.
'I just want to be around to be with them and enjoy the moments with them. So, yes, I am feeding off the success of others. Definitely. You check social media and see outstanding results and performances and you just think 'I want to be part of that; I want to do well, too. It drives you on to try and add more success.'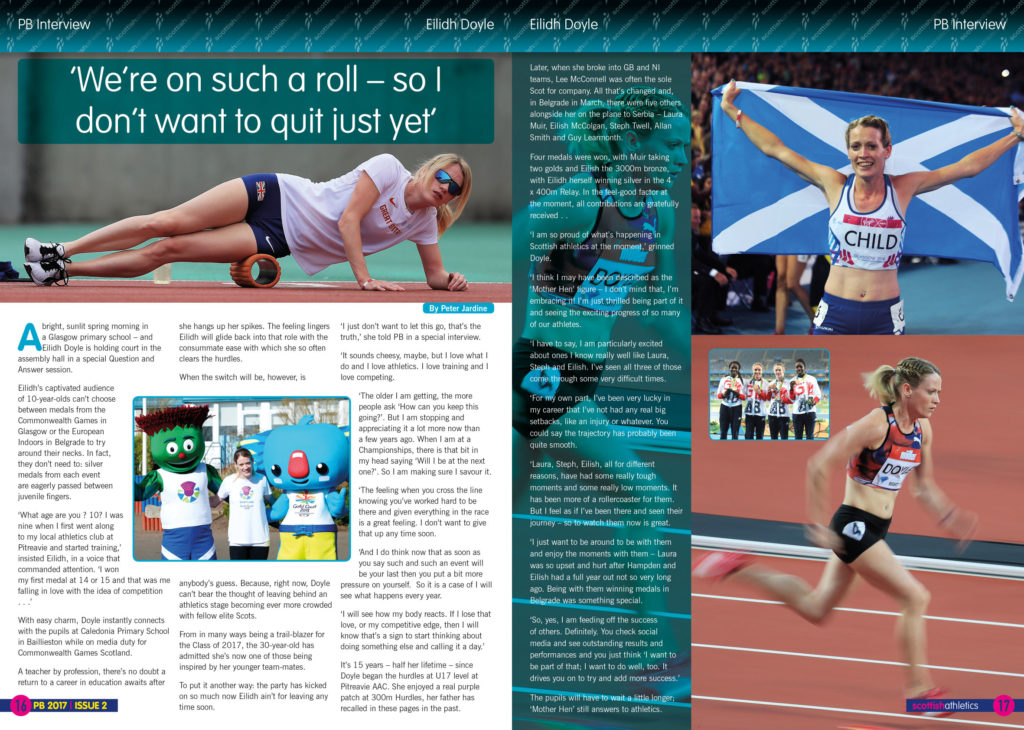 Read the full interview with Eilidh in the new edition of PB magazine
Doyle represented GB at the Euro Team Champs at the weekend event in Lille, in France, and came up with full points and the win for the team with a Season's Best run of 54.60.
She has brushed aside any talk of imminent retirement, with husband Brian now her coach as Malcolm Arnold takes less of an active role although still advising the Doyles.
'I just don't want to let this go, that's the truth,' she said.
'It sounds cheesy, maybe, but I love what I do and I love athletics. I love training and I love competing.
'The older I am getting, the more people ask 'How can you keep this going?'. But I am stopping and appreciating it a lot more now than a few years ago. When I am at a Championships, there is that bit in my head saying 'Will I be at the next one?'. So I am making sure I savour it.
'The feeling when you cross the line knowing you've worked hard to be there and given everything in the race is a great feeling. I don't want to give that up any time soon.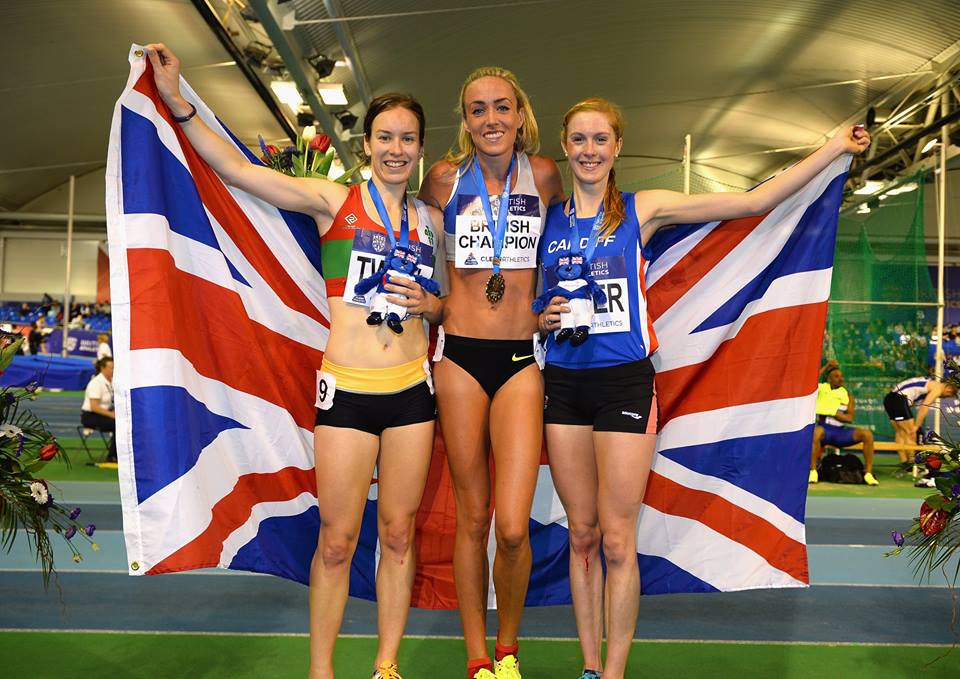 Eilish McColgan and Steph Twell celebrate success at the British Indoors in February 2017
'Scots are performing so well and it is so exciting for our sport.
'I have to say, I am particularly excited about ones I know really well like Laura Muir, Steph Twell and Eilish McColgan. I've seen all three of those come through some very difficult times.
'For my own part, I've been very lucky in my career that I've not had any real big setbacks, like an injury or whatever. You could say the trajectory has probably been quite smooth.
'Laura, Steph, Eilish, all for different reasons, have had some really tough moments and some really low moments. It has been more of a rollercoaster for them.
'But I feel as if I've been there and seen their journey – so to watch them now is great.'
Tags: #SALfab15, Birmingham, British Champs, Eilidh Doyle, Eilish McColgan, Laura Muir, PB magazine, Steph Twell, World Trials