Holly sets Native Record in busy weekend of #FPSGathletics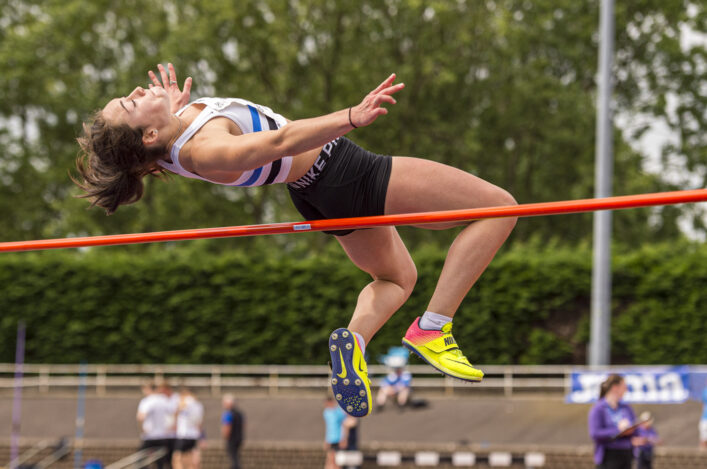 Holly McArthur in action in the high jump at Grangemouth (photo by Bobby Gavin)
It was an action-packed weekend at Grangemouth with the FPSG Masters Championships and FPSG Combined Events Championships both taking place.
Added to the programme this year were National Open events for ambulant Para athletes as well as steeplechase and hurdles events.
There was a Live Results service throughout the weekend and the link to the page takes you to those details.
We want once again to express our gratitude to our qualified scottishathletics Officials – and indeed all volunteers – who help make these events happen year in, year out.
The support is appreciated by athletes and coaches and there were comments to that effect across our social media, with visitors from Ireland and England coming to Grangemouth.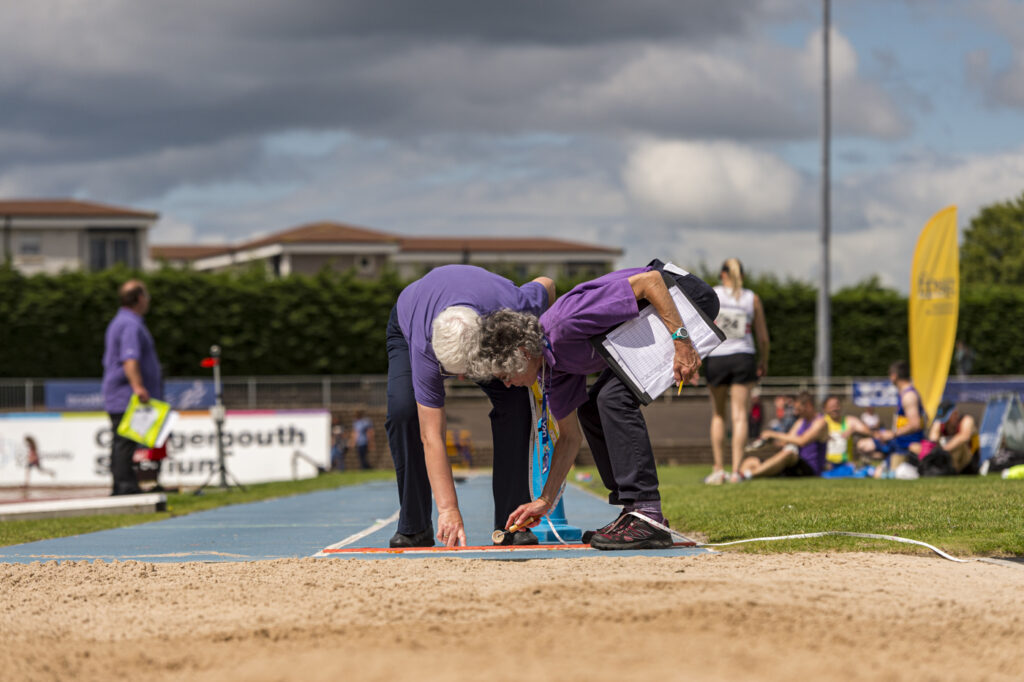 'Without an Official, there is no performance recorded' . . . (photo by Bobby Gavin)
A new Native Record for heptathlete Holly McArthur was the highlight of the weekend in performance terms and another good portent for CE in Scotland (which has been a theme over the past couple of years).
The Edinburgh AC athlete, coached by Iain McEwan and returning to Combined Events following a break after Gold Coast 2018, totalled 5422 points overall to break the previous record held by Val Walsh (for some 33 years) by two points.
Holly's strength this weekend was in the throws with 11.92m in the shot and 37.29m in the javelin.
Congratulations to Holly, her family and her coach and all involved in her development (initially at Whitemoss AAC).
The FPSG Masters Champs were as keenly contested as ever, with a strong number of entries, as athletes competed for medals in five-year age bands, subject to certain performance standards.
Photographer Bobby Gavin was at Grangemouth across both days of action and there are a series of albums now appearing across our Facebook page.
PHOTOS on Facebook (Saturday action)
Tags: FPSG Combined Events, FPSG Masters, Grangemouth, Holly McArthur, Officials