Good luck to our significant seven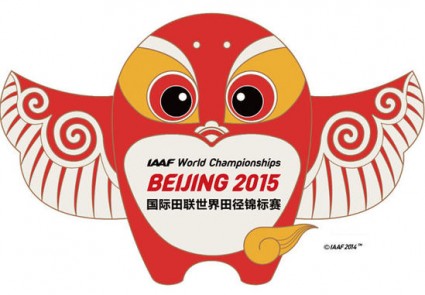 Seven Scots are with the Team GB squad in Beijing for the World Champs – which open up this weekend.
It is a terrific representation for Scots for a global event and indeed matches the tally of seven from the 1983 event in Helsinki which marked the first of the World Champs in the current format and the group who went to Moscow two years ago.
'We are delighted with this kind of representation with GB at the top level,' said Rodger Harkins, director of coaching.
'We're pleased that four of those headed for Beijing were in Russia so we are starting to see some athletes compete regularly at the very top level. One year out from the Olympics in Rio, we feel we are punching above our weight in terms of Scots with GB.
'We have good coverage of the various disciplines with those seven athletes involved in endurance, hurdles, throws and sprints. We had two or three jumpers in real contention for Beijing and they were unlucky not to make it. And Scottish marathon runners put a bigger focus on Rio next year rather than trying to qualify for Beijing.
'These seven selected can be very proud and we see them as great role models  in our sport – competing as they are at the very top at the World Champs, setting National Records and winning British titles.'

Here is the initial schedule for the Scottish athletes (heats only)
August 22:
2.30am and 3.55am: Men's Hammer qualification (Mark Dry)
4.15am: Women's 1500m heats (Laura Muir)
 August 23:
 3.25am: Women's 400m Hurdles heats (Eilidh Child)
 August 26:
 3.25am: Women's 800m heats (Lynsey Sharp)
 August 27:
2.40am: Women's 5000m heats (Steph Twell)
 3.35am: Men's 1500m heats (Chris O'Hare)
August 29:
3.15am: 4 x 400m Relay Women heats (Kirsten McAslan, Eilidh Child)
Tags: Beijing, Chris O'Hare, Eilidh Child, Kirsten McAslan, Laura Muir, Lynsey Sharp, Mark Dry, Rodger Harkins, Steph Twell, World Champs