FPSG Senior Indoors and U17 Champs – ENTER NOW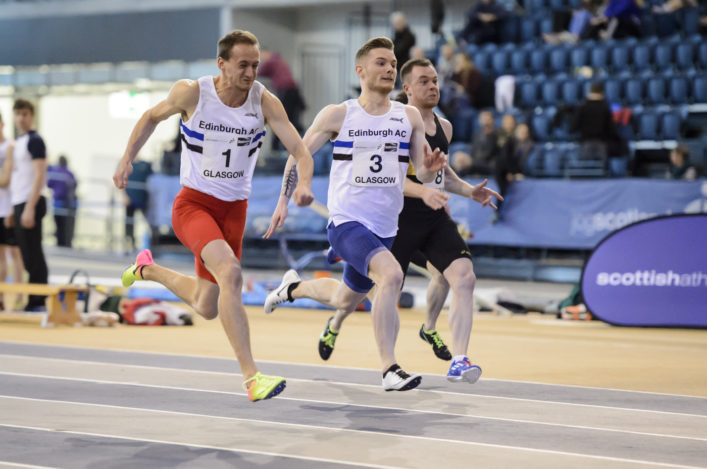 Allan Hamilton, Cameron Tindle and Grant Plenderleith took the medals in the 60m at the Senior Indoors back in January of this year (photo by Bobby Gavin)
The FPSG Indoor Season is coming up fast at the Emirates Arena early in 2018 – and we don't want those who are keen to compete to miss out.
One of the most prominent of those events will be on Sunday 28 January when we stage the FPSG Indoor Senior Champs and the FPSG Indoor U17 Champs.
Once again this year we are combining the national championships at U17 level with the Senior Indoors – with Scottish national championship medals up for grabs in both age-groups that day at the Emirates Arena in Glasgow.
The Seniors was a popular event back in January 2017 and the highlights included a Native Record for sprint hurdler Heather Paton. For the 2018 FPSG Seniors, we are expecting Eilidh Doyle to race in preparation for the Muller Indoor GP back at the same venue four weeks later.
Online entry opened a few weeks ago and the ENTRY DEADLINE will be at midnight on Sunday 14 January.
So please make sure you don't miss out by leaving it too later. Go through the process to submit your entry and then start your preparations for Sunday 28 January.
ENTER the FPSG INDOOR SENIOR CHAMPS
ENTER the FPSG U17 INDOOR CHAMPS
When entering online you will receive two email confirmations, one from scottishathletics and one from the payment provider Sagepay. If you only receive one or neither, please contact scottishathletics otherwise you may not be registered.
If you are experiencing difficulties with entering online, please make sure that your membership is up to date.  You can check this by contacting scottishathletics by email: membership@scottishathletics.org.uk 
FPSG to sponsor Awards and Track and Field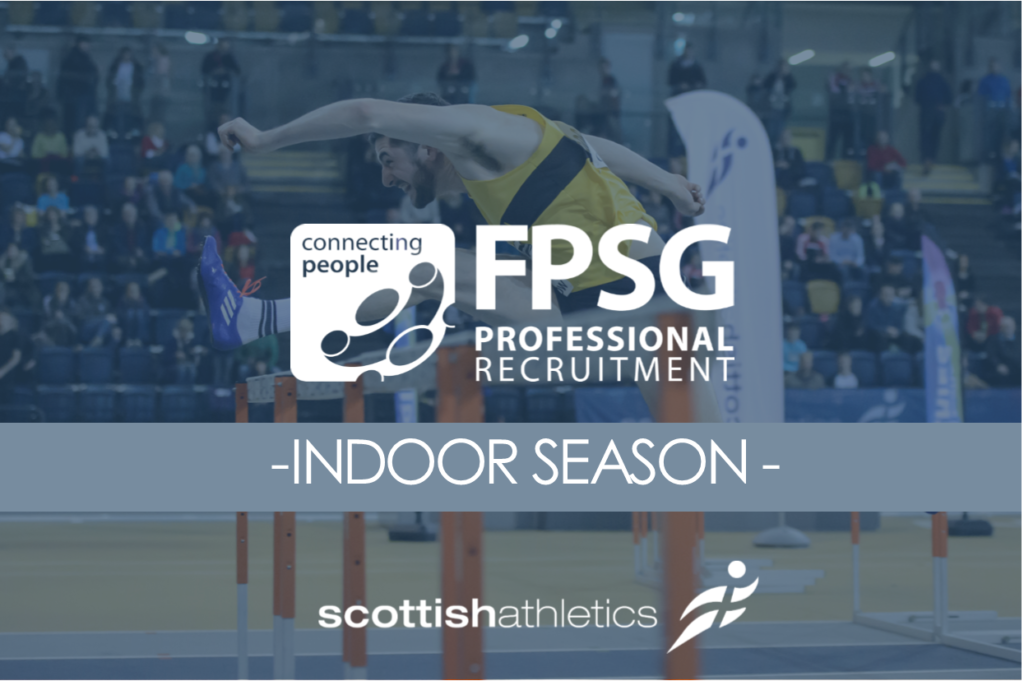 Tags: Emirates Arena, FPSG Indoor Season, FPSG Senior Indoors