FPSG Scottish U17s review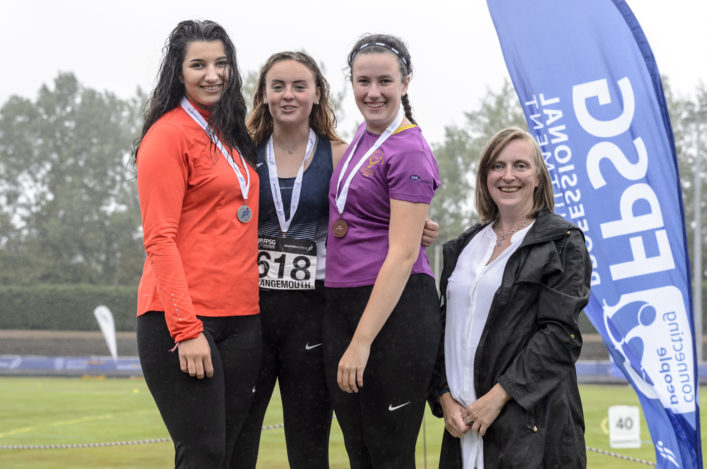 Gold medallist in the U17 hammer, Kirsty Costello, cleared 60m for the first time as Kirsty Peacock of FPSG made the medal presentations (photos by Bobby Gavin)
Start-lists, timetable online (LIVE RESULTS on Saturday and Sunday)
LIVE STREAM event footage on Vinco
Hammer thrower Kirsty Costello claimed a Scottish U17 Record at Grangemouth as Scott Brindley took no fewer than three gold medals – in the pole vault, sprint hurdles and the long jump.
In the U17s on Sunday there was a Championship Best Performance by Keira Waddell in the javelin as she won gold with a best throw of 43.21m.
Thrower Costello duly impressed by taking a Scottish U17 women's hammer Record with a throw of 60.49m.
'It's the first time I have thrown over 60m in a competition so I am buzzing,' said Kilbarchan AAC athlete Kirsty.
'I've done it in training and in warm-up throws before comps and it was just a case of getting the technique right. I'm pleased to get a Record and it's another step forward although I was a little disappointed earlier in the season not to make the standard for the European Youths.
'But it is coming together now and I am getting some coaching help from Chris Bennett on technical aspects.'
PHOTOS by Bobby Gavin on Facebook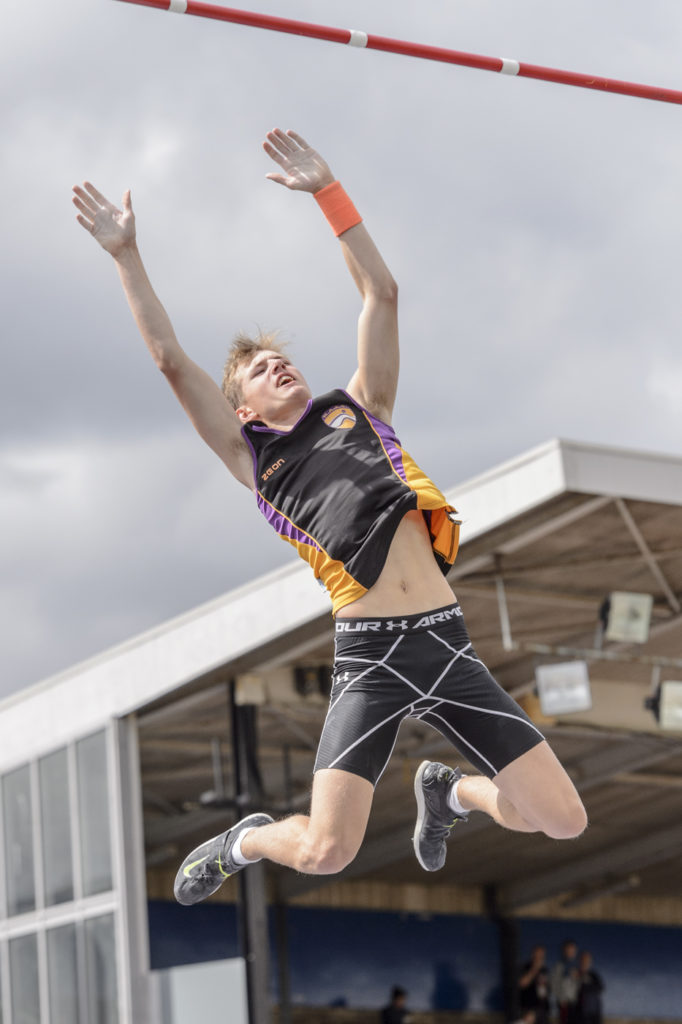 Scott Brindley on his way to a CBP in the U17s pole vault
Murray Fotheringham of Giffnock North took the U17 Men's high jump title on a day when the pushed his PB up from 1.98m to first 2.00m and then 2.02m – a fine effort given pretty tough conditions at the time of that competition.
Fortheringham took silver in the long jump but had to defer to Scott Brindley – a triple gold medallist at these champs – with the North Ayrshire athlete leaping to a PB of 6.97m after a 4.45m CBP in the pole vault the previous day.
Scott said: 'I am pleased to win three golds – I did manage that earlier in the summer at the Scottish Schools.  Tthe CBP in the pole vault was good and the long jump was fine but I was a wee bit disappointed with the time in the sprint hurdles.
'I will compete at the U20s at Aberdeen and have English and UK Schools Champs coming up, as well, so the season is still very much going on!'
Kane Elliott of Falkirk Vics won the 1500m title to add another gold to a season which includes winning the European Youths at 1500m.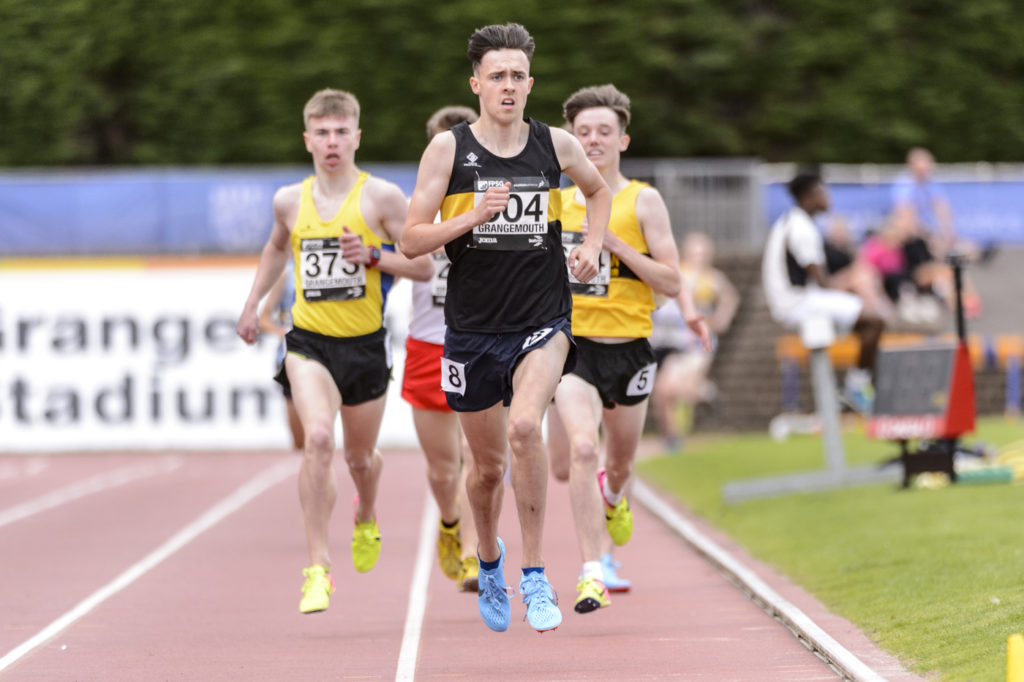 Tags: FPSG Scottish U17s, Grangemouth, Kirsty Costello, Scott Brindley